I can't imagine going a whole day without using my phone, let alone a week, and the idea of going months on end with no communication with the outside world sounds absolutely terrifying. Given my preference for being one phone call away, imagine my surprise when I heard about the Basque sheepherders who lived solitary lives in the Idaho wilderness.
Often traveling through remote areas, these herders refused to let isolation get the best of them. Their thirst for interaction drove them to craft an inventive form of communication known as arborglyphs. Arborglyphs chronicle the names, drawings, thoughts, and simple "hellos" of migrating sheepherders and can be found throughout aspen groves in Idaho, California, Nevada, and Wyoming.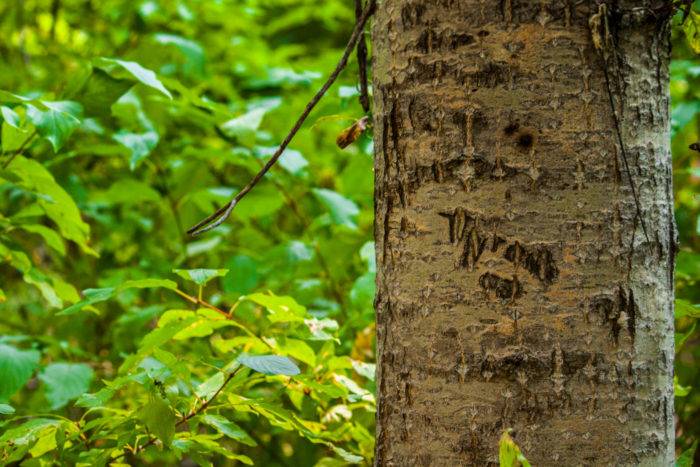 My fascination with the sheep herding lifestyle and the unique communication form they invented inspired me to venture out and learn more. What I found was an incredible history and culture set amidst the dramatic backdrop of the Gem State's beautiful wilderness.
Read on for a glimpse of Idaho's history through my journey to search for arborglyphs left behind by these nomadic Basque people. History is calling.
Basque History in Idaho
Before I set out on my journey, I visited the Basque Center in Boise and chatted with local Basque people to learn more about Basque sheepherders in Idaho and the legacy that they left behind. The Basque culture has been traced back to the region joining the Pyrenees of northern Spain and a small coastal territory in southern France. The mysterious origins and extraordinary culture surrounding the Basque people draws interest from researchers and scholars alike. What's more, they have their own unique language and are believed to be one of the oldest (if not the oldest) inhabitants of Europe.
The promise of gold in the California hills was originally what brought the Basques out to the western side of the United States. Yet, not everyone who headed west around 1850 struck it rich. After struggling to claim their piece of the gold rush pie, many Basque people turned to caring for sheep in the 1880's and 1890's. A large amount retreated to the rolling hills of central Idaho that so closely resemble the hills of northern Spain. It was around this time that arborglyphs began popping up all over Idaho and surrounding states such as Nevada, California, and Wyoming.
Many other Basques arrived in Idaho in the mid-20th century in hopes of finding a better life. Francisco Franco, a Spanish right-wing monarchist, was enforcing anti-basque policies which caused men and women to leave Spain and seek refuge elsewhere. Many Basques only knew of Idaho because the sheepherders who traversed its mountainous terrain had written home to persuade friends and family to move there. As a result, droves of Basque people left Spain for a new beginning in Idaho between 1900 and 1920. To this day, the Gem State has one of the largest populations of individuals of Basque descent outside of Spain.
Finding Arborglyphs for the First Time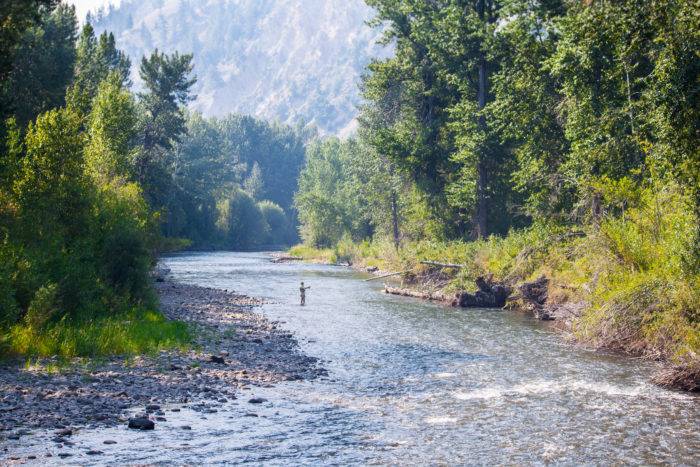 When I set out in hopes of finding my first arborglyph I didn't know if I would even find one. Most documented arborglyphs in Idaho are located in the Boise National Forest and Sawtooth National Forest and can be difficult to locate at times. The largest clusters can be found via the Ponderosa Pine Scenic Byway to Idaho City, the Sawtooth Scenic Byway outside of Sun Valley, and just outside of Pine.
Finding arborglyphs that are over 100 years old can prove to be difficult as most aspens have a lifespan of less than a century. That, along with the threat of wildfires, vandalism, and decay, make finding one of these amazing carvings truly an adventure. Once you set out looking for these tree carvings, the anticipation builds and builds until you finally spot your first one. I explored the same trails the sheepherders used, walked the interconnecting 20-mile Wood River Trail system, examined the beautiful Eagle Creek area 15 minutes north of Sun Valley, and visited the Sheep Bridge Canyon just off the Sawtooth Scenic Byway.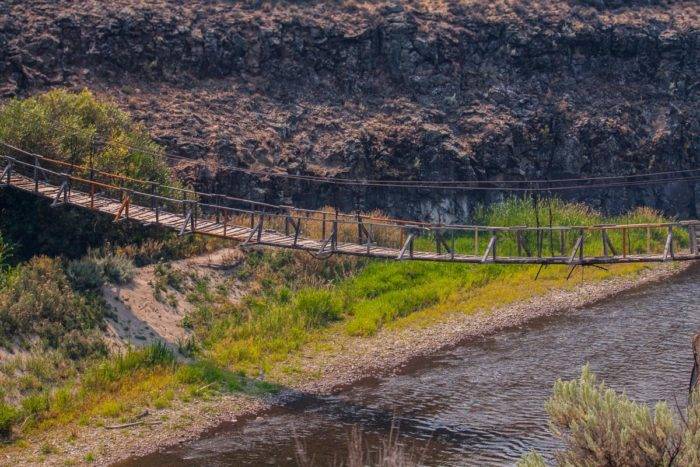 As we set out on our treasure hunt, I kept reminding myself that sheepherders carved these messages and illustrations into the aspens for their own entertainment and to communicate with other sheepherders. What were once intimate reflections, aspirations, and expressions are now on display to the public. I found myself wondering if they would have wanted me seeing their personal thoughts. At one point in time, these territories were much more remote and harder to reach. In fact, the Basque sheepherders were integral in establishing trail systems in central Idaho's backcountry. If you look at many of the names of backcountry trails in the central region, they are often just called "Sheep Trail."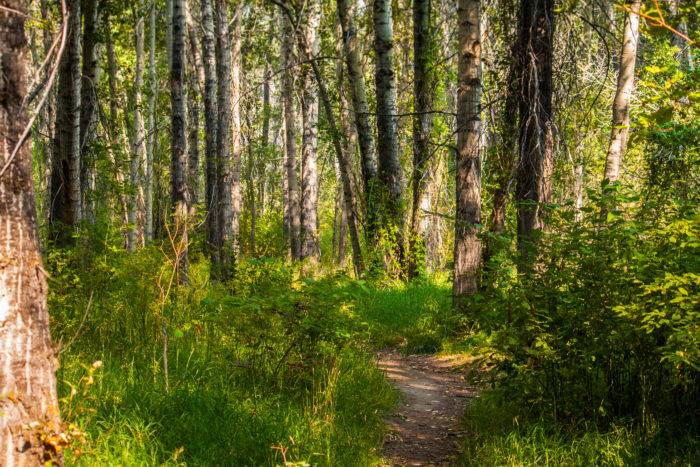 These trails are the perfect place to get away from the hustle and bustle of all the big city noise. When you venture out onto one of these paths you are surrounded by the trunks of towering aspens. You're enclosed in a cool, clean canopy of fresh green vegetation. There are points along the winding paths where the trees are so thick you feel as though you are in the Amazon Forest. As you search, it's as if you're on a safari through the jungle looking for an extinct animal.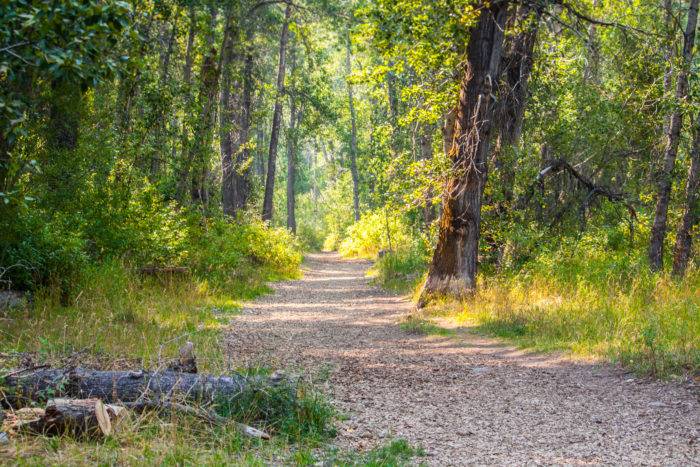 Our strategy going into our hunt was to take the path of least resistance. We figured that if sheepherders spent months on end up here, they probably wouldn't be trekking over high mountaintops. We assumed that they would be walking close to water, or through low, non-challenging terrain.
Our strategy proved successful and when we found our first arborglyph, we excitedly circled and examined the tree like kids on Christmas morning. It was a rewarding feeling seeing such a unique and meaningful part of Idaho history. What's crazy is that we almost didn't even see the carving. The etching was so worn that it almost disappeared into the tree completely. After we were done taking pictures of our first find, we continued our search for the legacies of the Basque people that were carved into the bark.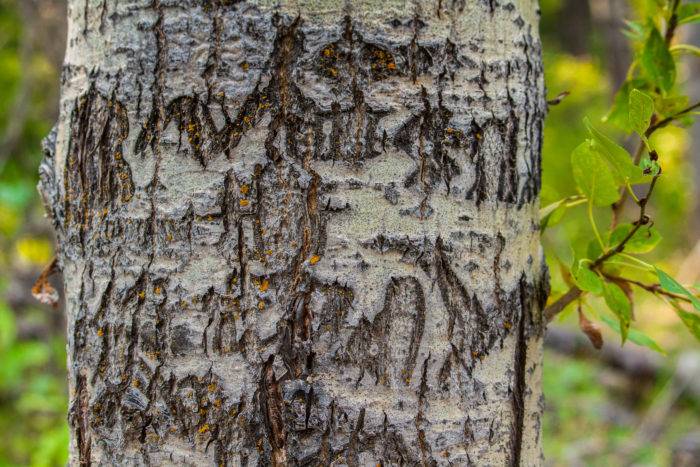 Every etching we found was unique. Although we only found a few nondescript markings, other arborglyph-hunters we spoke to had explored different trails and found names and initials. Upon further research, I found that scholars who visited the Boise National Forest had documented findings of simplistic drawings and political opinions that they discovered carved into the trees.
We also found that others have begun to add to the tradition. Newer carvings can be seen when exploring the Boise National Forest, Sawtooth National Forest, and Wood River Trail system. These carvings tend to be lighter in color as older etchings typically turn black over time.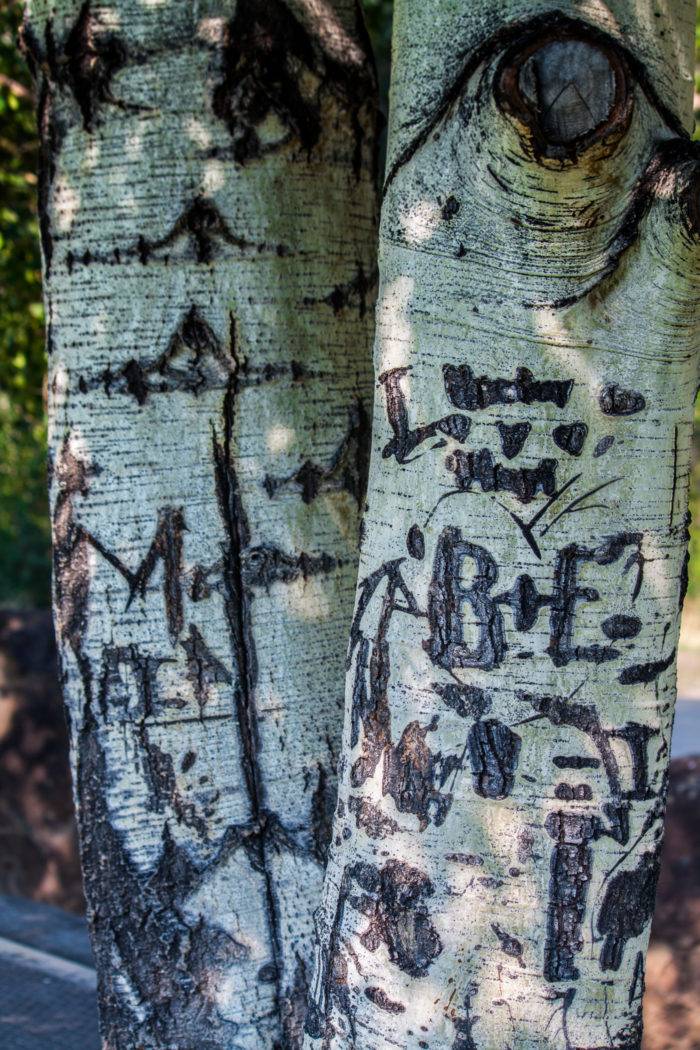 Unfortunately, aspens have a lifespan of roughly 80 years and many trees with arborglyphs are being taken by Father Time. Many scholars are rushing to document these important carvings before the clock runs out and they are lost. Much like the Basque sheepherders, we all want to leave a legacy. So for your next family adventure, join the hunt to find the all the arborglyphs scattered throughout Idaho and experience this unique part of Idaho's Basque history. Pack your bags and prepare to be fascinated.
Trip Tips:
Pack a lunch for your time out on the trail. The trail system seems endless and is really fun to explore. If you pack food and ample amounts of water it will save you a trip into town.
Bring your camera. You never know what you are going to find and you may discover arborglyphs that haven't been documented.
These paths are great for all ages, so bring the kids for a fun-filled afternoon on the trails.
This author is a paid content writer for Idaho Tourism.

Published on October 28, 2015