The Gem State's most mountainous region, central Idaho, hosts some of the Northwest's most unique scenery. A day trip in this area means you'll find pristine mountain lakes, whitewater laced rivers, lunar landscapes, and friendly mountain towns. These are six spots you'll want to add to your summer bucket list.
1. Redfish Lake
It's hard to top the views at Redfish Lake. This place has it all: snow-capped mountains, crystal-clear water, tree-laden hikes, and local eateries in nearby Stanley with some of the best coffee and pastries you'll ever get your hands on. Rent any kind of water toy your heart desires from Redfish Lake Lodge, lounge on the white sandy beaches, and wade out into shallow, pool-like shore of the lake and teach your kids how to paddle a canoe or swim. Those looking for a different kind of adventure can access miles of backcountry hiking trails by taking a ferry across the lake.
2. Stanley
Nestled in the shadows of the Sawtooth Mountains lies a romantic, utopian Idaho city. Stanley's classic western allure measures up to the hype, yet still has to be seen to be believed. Sunrises and sunsets here look like a Hollywood movie set, the pastures appear to be greener, and the water seems clearer. Maybe it's the way the light peeks over the three mountain ranges that surround the town (Sawtooth, Boulder – White Clouds, and Salmon River Ranges) or maybe it's the coffee from the local bakery; whatever it is, this place has it.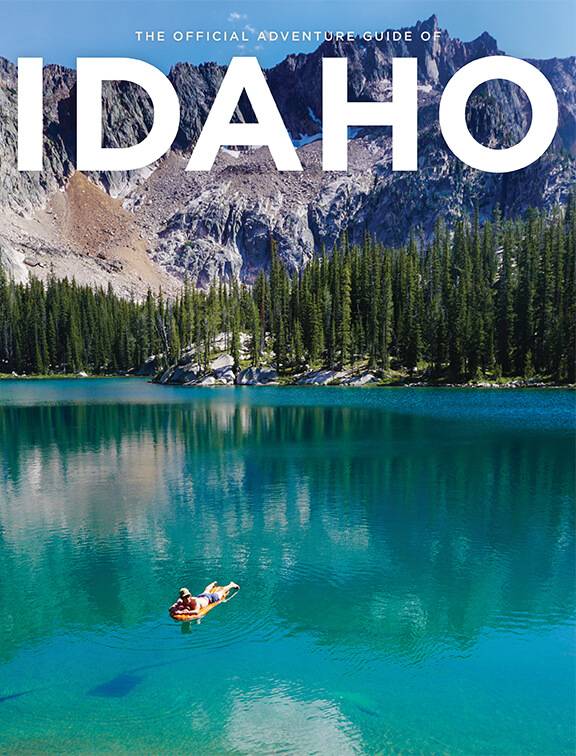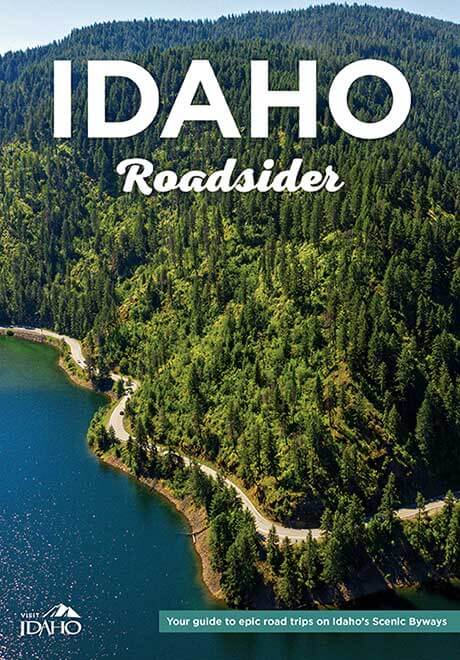 Download the Official Idaho Travel Guide and the Idaho Roadsider for more Idaho adventure inspiration.
3. Salmon & the Lemhi Valley
If you look up 'mountain town' in the dictionary, you'll find a picture of Salmon. This serene town is a recreation oasis on the edge of the Frank Church-River of No Return Wilderness with endless options for adventurers and history buffs alike. Take a backcountry drive on one of three scenic byways near the town or take the kids to visit the Sacajawea Interpretive, Cultural, and Educational Center and learn about Idaho's rich history with the Lemhi-Shoshone woman who served as an interpreter for the Lewis and Clark expedition. If you want to catch an out-of-this-world sunset, venture up the Lemhi Pass on the outskirts of town.
4. Salmon River
The Salmon River, known as the "River of No Return," meanders through Salmon, then chisels its way through the Salmon-Challis National Forest. Suit up and climb aboard a raft or kayak for a half day, full day, or multi-day raft trip on these world-renowned waters with a licensed outfitter. It'll be an adventure no one will forget. Keep your eyes open for the animals that call this area home, including bighorn sheep, mountain goats, elk, deer and mountain lions.
5. Craters of the Moon National Monument & Preserve
In the high desert of Central Idaho, you'll find a volcanic wonderland ready for exploration. A sweeping 750,000-acres, Craters of the Moon National Monument and Preserve transports you to another world with its twisted lava fields. Follow the trails to go over, under and around various volcanic features like cinder and spatter cones. Dip below the surface of the Earth to venture into a series of caves created by molten lava thousands of years ago. Stay for a star party to view the outstanding night skies that lead to the monument's designation as an International Dark Sky Park or use lunar lighting to learn about the area on ranger-led full moon hikes during the summer months.
6. Land of the Yankee Fork State Park
Take a trip back in time to Land of the Yankee Fork State Park and visit the ghost town of Bayhorse. Wander amongst abandoned mining buildings like an old prospector and soak in Idaho's rich history (no pun intended). After exploring the town, take the kids on one of the many trails nearby where you can hike, bike and explore on ATVs or motorbikes.

Published on February 16, 2018