Traveling Newlyweds worked in partnership with Visit Idaho to create this Travel Tip.
Located just two hours north of Boise, McCall, Idaho is one of those mountain towns you read about in books. Friendly locals, stunning scenery, a pristine lake, and a quaint little town that's equally charming and quirky. It's under the radar, and that's exactly why we like it. McCall isn't pretentious, and it isn't commercialized. It's beautiful year-round, but winter in McCall is really something special. Before you book your "typical" snowy getaway, we highly suggest you consider giving McCall, Idaho a try. Here's why:
IT'S PERFECTLY RURAL, BUT EASILY ACCESSIBLE
While McCall may feel like you're out in the middle of nowhere, it's an easy spot to get to. The drive from Boise is only two hours, and it's incredibly scenic. You'll drive through the Boise National Forest, along steep mountains and sparkling rivers. If you're coming from Sun Valley, it's a very doable (and equally stunning) four hour drive through the Sawtooth National Forest.
IT'S A WINTER PLAYGROUND
Skiing and snowboarding? They've got it. Snowmobiling? You better believe it. Snowshoeing? Tubing? Ice Skating? McCall has it all! Whatever your style and whatever your skill, you'll have no end to winter activities.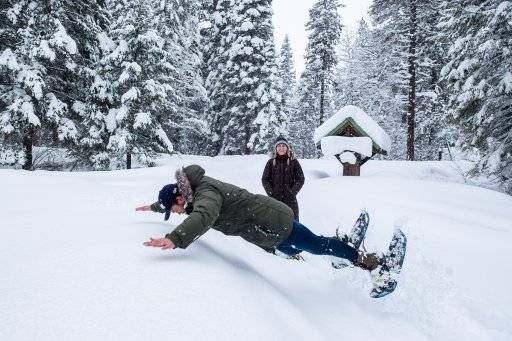 Brundage Mountain Ski Resort is located just outside of McCall and gets over 320 inches of annual snowfall at the base. That's a lot of fresh pow! There you'll find thrilling ski runs, snowmobile rentals, adventure dining, and more. We highly recommend their Guided Snowmobile Tour, that takes you to Burgdorf Hot Springs or any of the other scenic routes – it'll be a day you'll never forget!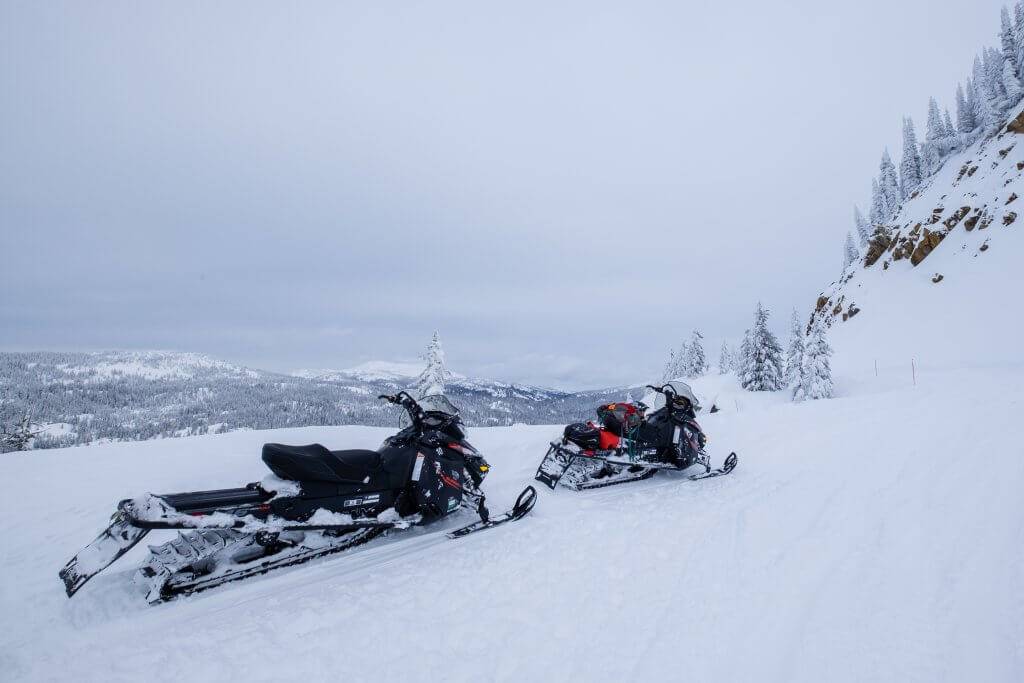 If you're looking for a more leisurely activity, rent snowshoes from Gravity Rentals and take them for a trek at Ponderosa State Park. There are plenty of tree-lined snowshoe trails to keep you occupied for hours.
IT HAS AN IDYLLIC LAKEFRONT LODGE
Shore Lodge has been an iconic destination in McCall since 1948. This AAA 4-diamond hotel is located on Payette Lake, and has breathtaking views, world class dining, and luxurious amenities. The rooms are spacious and cozy, it has plenty of on-site activities to entertain children of all ages, and the nightly turn-down service includes freshly baked cookies. And make sure you indulge in the nightly s'mores by the lake – even when it's snowing!
IT'S HOME TO GREAT RESTAURANTS & BREWERIES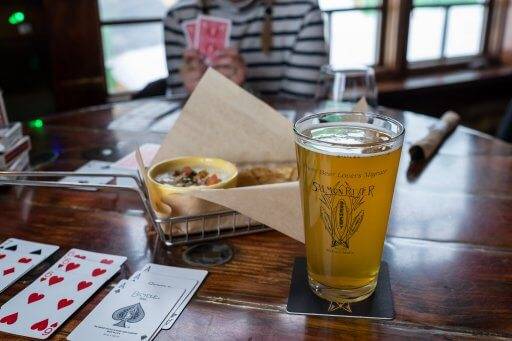 McCall may be small, but when it comes to culinary options, it's mighty. You'll find innovative craft breweries like Salmon River Brewery and McCall Brewing Company, that not only serve creative ales and lagers, but some tasty appetizers and main courses too! There's mouth-watering sushi at The Sushi Bar, homemade breakfast options at Ruby's Kitchen, and the celebrated Idaho steakhouse, The Narrows Steakhouse, cannot be missed. You'll enjoy views of Payette Lake, and some of the finest steak and seafood in the country. And if you're in the mood for something sweet, Payette Dream Coffee Shop has a fantastic ice cream selection!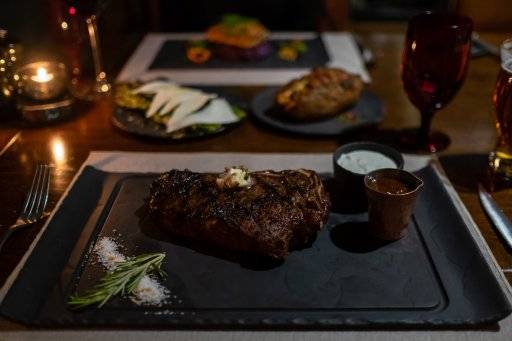 McCall has always intrigued us… But it wasn't until we actually went that we understood just how special this little mountain town is. Our hope is that you book a trip, and we're confident you'll fall in love with it just like we did. We'll be back soon!
Feature image credited to Traveling Newlyweds.
Alli and Bobby Talley, AKA The Traveling Newlyweds, are travel and lifestyle writers living in Southern California with their Bernedoodle, Sally. Their aim is to inspire couples to explore the beautiful world that we live in, even if that means starting in your own backyard! From road tripping around North America (with Sally in tow) to exploring exotic locations around the globe, they strive to share how traveling is healthy for your relationship and attainable for anyone! Follow along on their adventures via @Traveling_Newlyweds or on their website!

Published on December 26, 2019