There are eight hidden gems in Boise's backyard that make up an Idaho urban wine tour adventure. You can drive, walk or bike to these wineries and cideries located in downtown Boise or Garden City and enjoy a day sipping and sampling the unique flavors of Idaho. Check out the list below to plan your tour.
Cinder Wines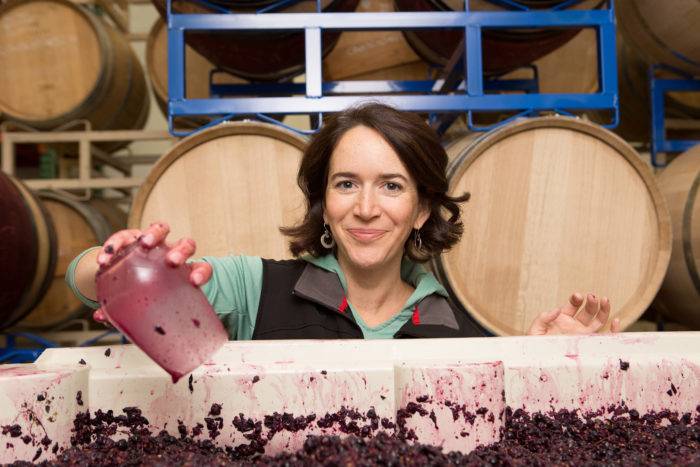 Winemaker Melanie Krause of Cinder Wines started her wine journey as a consultant in Boise in 2006. Cinder Wines was born in 2008 at their current Garden City location. Over eight years, Cinder shared space with four other wineries. Melanie invites you to stop by to "take a sip of the story we've captured in the bottle!"
Plan Your Visit
107 E. 44th Street, Garden City, ID 83714
208.376.4023 | Open Daily 11am-5pm
Coiled Wines
Leslie Preston, winemaker of Coiled Wines, trained in California and began buying grapes from Idaho and transporting them to California to make wine. Preston's favorite grape is Riesling and highlights it in her Dry Riesling and Sparkling Riesling "Rizza".
Plan Your Visit
Tasting Room
3408 W. Chinden Blvd, Garden City, ID 83714
208.820.VINO | Thurs-Sun 12-6pm
Wine Bar
813 W. Bannock St, Boise, ID 83702
208.820.VINO | Thurs-Fri 3-10pm & Sat 1-10pm
Longdrop Cider Co.
Longdrop Cider Co. was founded in 2014 and launched their cider at Treefort Music Festival in 2015. At Longdrop they use only earth's goodness to make their ciders (nothing artificial). They opened their downtown Boise location in early 2016. Stop by for a taste and enjoy a bite from Smoke & Thyme!
Plan Your Visit
603 S. Capital Blvd., Boise, ID 83702
208.342.0186 | Mon-Fri 11:30am-Close, Sat 12pm-Close & Sun 12-5pm
Meriwether Cider Co.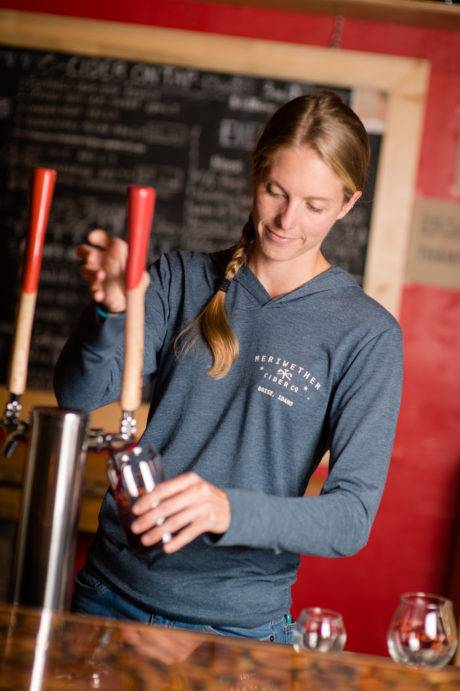 The Leadbetter's are a firefighting family that found themselves at a crossroads that brought them to Idaho from Colorado to create Meriwether Cider Co. There cider is brewed with the same zeal as their love for the wilderness.
Plan Your Visit
5242 Chinden Blvd., Garden City, ID 83714
208.972.6725 | Wed-Thur 4-8pm, Fri 4-9pm, Sat 12-9pm & Sun 2-6pm
Mouvance Winery
The Mouvance Winery story began in 2007 when Lonnie and Judy planted a Pinto Noir vineyard in the Willamette Valley in Oregon. In 2012 they opened their Downtown Boise tasting room. Stop by to join their "circle of influence" (French meaning for Mouvance).
Plan Your Visit
1414 W. Grove St., Boise, ID 83702
208.629.7781 | Fri-Sun 12-6pm
Telaya Wine Co.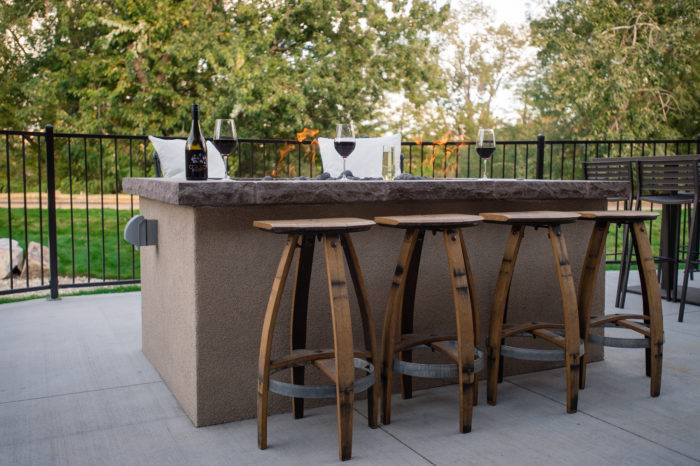 Telaya Wine Co. began with their first red blend in 2008. The winemakers blended their two favorite places, the Tetons and La Playa, and established a home base in Idaho where they lead wine lovers on a delicious journey.
Plan Your Visit
240 E. 32nd Street, Garden City, ID 83714
208.557.WINE | Daily 12-6pm
Split Rail Winery
Split Rail Winery was the brainchild of Jed Glavin who never makes the same wine twice. Stop by to taste wine from a can and wine fermented in a concrete egg and broaden your tasting experience.
Plan Your Visit
4338 Chinden Blvd., Garden City, ID 83714
208.490.0681 | Wed-Sun 12-6pm
Potter Wines
Potter Wines was born when Von Potter had the crazy idea of making wine with Jalapeños. Stop by for a taste of their Jalapeño Wine or stay the course with their Syrah. They'll have a glass ready for you!
505 43rd Street, Garden City, ID 83714
208.866.7765 | By appointment
To fully experience these gems make a day of Idaho Wine-ing with this mix and match list of Urban Idaho Wineries. Tasting fees may apply. Explore all the wine options Idaho has to offer by clicking here. Please enjoy responsibly. Cheers!
Brenna Christison is a self-proclaimed social media buff and chocoholic whose favorite wine varietal is Riesling. She's moved up the ranks of the Idaho Wine Commission and has a passion for sharing the good news about Idaho wines. Brenna is a guest contributor.