Megan Zink worked in partnership with Visit Idaho to create this Travel Tip.
In this series, I sit down with three Idaho women winemakers and learn how they're making it work. We'll explore how they fell in love with wine, the obstacles they've overcome and lessons winemaking has taught them. Oh – and of course, their favorite wine, so you can try it too!
The Winemaker: Leslie Preston
The Winery: Coiled Wines |
3408 W Chinden Blvd, Garden City, ID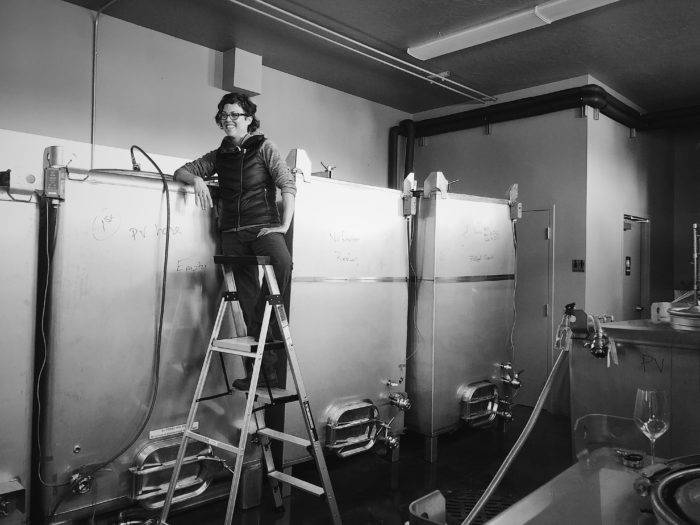 Romantic is one of the major words that comes to mind to describe Coiled Wines owner and winemaker Leslie Preston's journey into the craft. Leslie grew up in Boise, Idaho and traveled to France as an exchange student when she was 16 where she was introduced to food and drink as an expression of culture. Between her undergraduate efforts and working on a PhD in French literature (with a focus on 16th century love poetry) she made many trips back to France and eventually realized she could turn wine into a career.
I had the opportunity to speak with Leslie to learn about her non-traditional path to winemaking, what makes her fiercely passionate about the industry and her most favorite grape of them all.
Megan: From a French PhD to winemaking – can you tell us a little bit about how you made the leap?
Leslie: I had university students coming through my French classes who were in the wine program at UC Davis – they were getting ready to do internships in France and were just trying to beef up their French a little bit. Because my introduction to wine was in France, it was very much like 'a family had owned a plot of land for hundreds of years, etc.' – it didn't occur to me that I could go to school to do that. And it just kind of clicked something for me.
So I went and visited the department. The department head showed me around and said, 'you know, this is just all wrong for you. Your background is so heavy in fine arts – the pre reqs you'd have to do would be ridiculous. Why don't you apply to the business program with a wine influence?' Like sales or marketing. And I said no.
Long story short, as I was finishing my dissertation, I was taking chemistry classes across three different universities so I could finish them faster. And then I got into the program. And I have no regrets.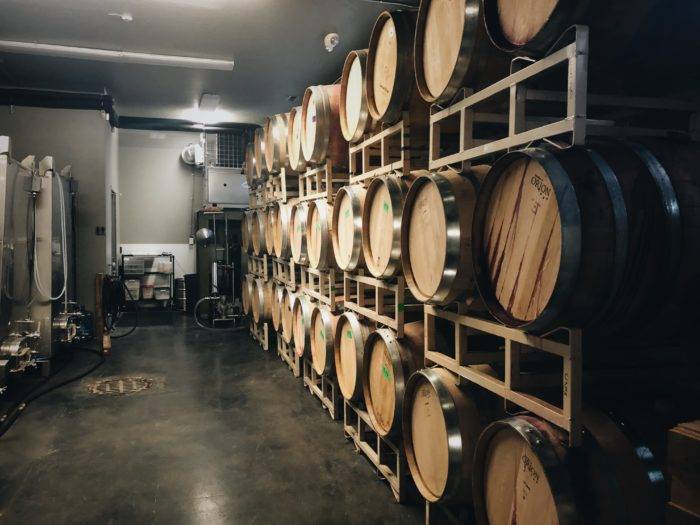 Megan: When you decided to make that pivot into wine, did you feel like everything was just aligning? How did you make that decision? Even when you had someone telling you it was going to be hard for you?
Leslie: It's just the way I'm wired. It's like, when I want to do something, good luck stopping me. I love a good challenge. And it just really fit because I love science, but I also love art. And it's very physical work – my grandfather was a farmer – it just fit. And I think when something just fits, you know it.
Megan: With your grapes and the wines that you're producing – what's your favorite?
Leslie: My comment is always that it's like asking who's your favorite child. They're just so different. I'm definitely known as the Riesling geek. I love that grape. I think it's so compelling. I think it's a great grape for Idaho. And it's an underdog. And for all those reasons it fascinates me. I make a sparkling Riesling – that is probably the biggest story; it's a very laborious and hands-on process. It's probably the most taxing wine that I make.
I usually tell people winemaking is like cooking – and sparkling wine would be like baking. It's precise. There's just no room for error. It's delicate, but also because of the complexities – you're running a second fermentation in the bottle. You're asking yeast to work in a condition that's very difficult for it to work in.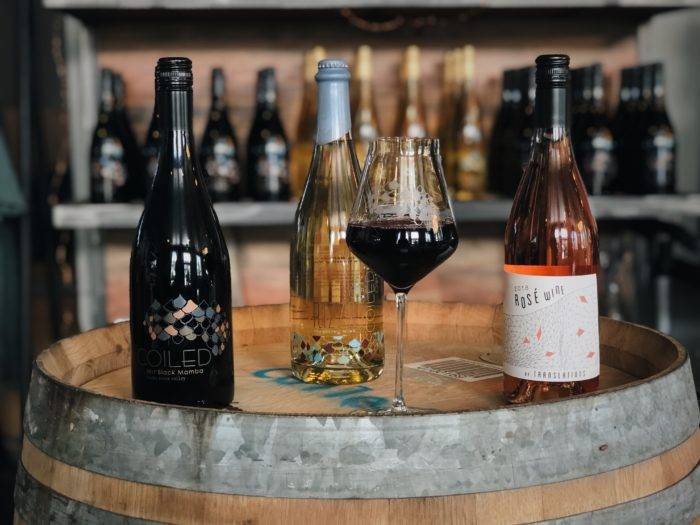 Megan: As people are tasting, whether or not in-person, or signing up for the wine club or purchasing wine to drink later, is there any particular wine they should look out for?
Leslie: I would say the Riesling or the sparkling Riesling (Rizza) – partly because I think we're sort of having a renaissance of Riesling in the state again, and I worked really hard for that to happen, because I'm such a big believer in the grape. And so a number of producers are now making a dryer style of Riesling, and so I think that it would interesting for someone visiting the state to taste a range of those. I just always want people to give it a try – especially the ones who say, 'oh I don't like Riesling.' Give it a try. And our sparkling version, because of its complexity to make. It's my love letter to the Riesling grape – it' just a delight in a glass. Especially in the summer.
Megan: Do you have any suggested food pairings with it?
Leslie: That's another reason that I really love Riesling, and the sommeliers love Riesling – it's very food-friendly. And sparkling wines are also very food-friendly. Especially with summer stuff, lighter fare, any kind of spicy food. I love it with potato chips, popcorn and sushi – Mexican food – even a picnic with cheeses. There's huge versatility.
More About Coiled Wines
Coiled Wines gets its name from the Snake River Valley AVA and was founded in 2008 by Leslie Preston with the release of their first wine (a Syrah). The Coiled production center in Garden City, Idaho is also home to a tasting room, where you can relax and explore their many varieties of wine. Coiled Wines also has a tasting room in downtown Boise on Bannock Street which also typically offers small plates, happy hour specials and events, as well as locally produced/sourced snacks, olive oils and more. (Call for more information).
Want to learn more about Coiled Wines? Sign up to receive the monthly newsletter, or follow Coiled Wines on Instagram, Facebook and Twitter.
Learn more about Idaho's women winemakers by reading up on Melanie Krause of Cinder Wines and Carrie Sullivan of Telaya Wine Co.
Feature image credited to Lauren Farrell.
*This interview has been edited for clarity and brevity.
Megan Zink is a photographer, writer and strategist passionate about storytelling, visual communication and exploration. In addition to developing guides for her travel journalism website, Moderately Excited, she works as a content marketing manager for a software company in Chicago. Megan recently also founded a media platform called Color & Curiosity, focusing on interviews and stories of women in tech and creative fields in support of ongoing education and discovery. Occasionally she teaches photography workshops for charity and educational programming and speaks at marketing and travel events to put that Second City training to good use.

Published on June 25, 2020