Tara Morgan worked in partnership with Visit Idaho to create this Travel Tip.
In late January, after the holiday crowds have long departed, McCall embraces its chilly temps with a giant frosty party. Beginning the last weekend in January through the first weekend in February (January 25 – February 3, 2019), the mountain resort town fills with thousands of visitors looking to check out elaborate ice sculptures, snowy sporting events, art shows, live music, and colorful parades. If you're heading up to the McCall Winter Carnival this year, make sure you've got your food and drink options dialed in. Here's a list of spots where you can fill your belly—and your cup—during this wintry festival.
The Fogglifter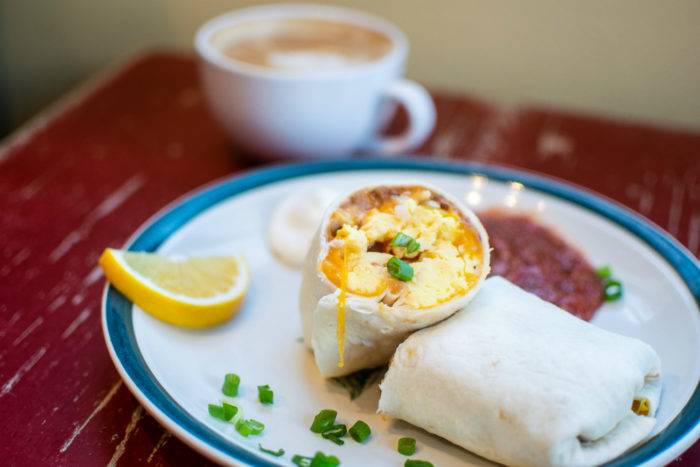 Start your day off with a pitstop at The Fogglifter, a coffeehouse perched on the main drag in downtown McCall. Whether you're looking for a frothy latte or a hearty breakfast burrito—packed with scrambled eggs, bacon, hashbrowns and salsa wrapped in a flour tortilla—The Fogglifter has you covered. The spot also makes a mean avocado and bacon Benedict ladled with buttery hollandaise, which you can get in a full- or half-size order.
Stax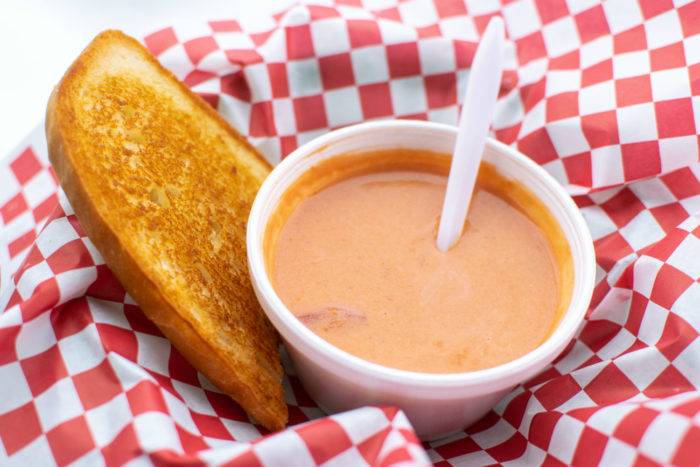 Looking to warm up with a hearty bowl of soup? Stax stirs up a rotating daily selection of choices, including classics like creamy tomato, loaded baked potato or chicken tortilla. Served with a slice of house-baked bread, Stax's soups are a great light lunch option that can also be bulked up with a sandwich—everything from Brillo's Reuben with pastrami and sauerkraut on rye to the Crab Melt with melty provolone on sourdough.
My Father's Place
There's a reason this McCall institution has been going strong for 30 years: My Father's Place is a shrine to consistency and efficiency. Though the popular neon-lit burger diner is always busy, it churns out high quality eats around the clock. Whether you opt for the Smokejumper, a double quarter-pound burger topped with bacon, ham, and cheddar, or the crunchy housemade veggie nut burger, served on a whole wheat bun with melty jack cheese, grilled onions and mushrooms, My Father's Place doesn't disappoint. Wanna make it a true diner experience? Order one of the joint's thick and frosty milkshakes.
Evening Rise Bread Company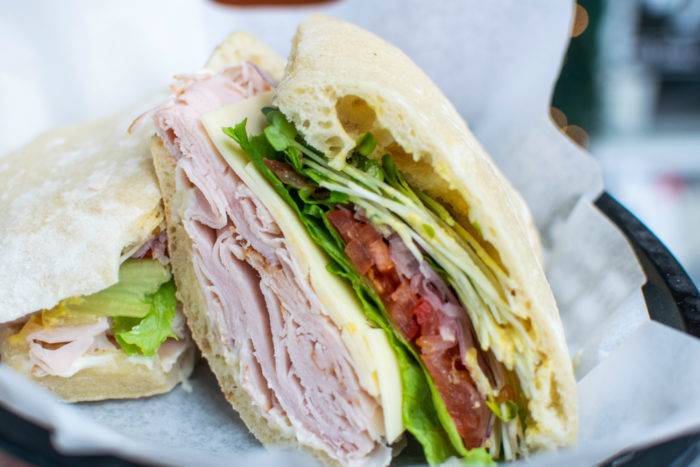 Hidden off McCall's main street, Evening Rise is the kinda place where one massive sandwich will cover your caloric needs for the day. You'll find a line winding out the door most afternoons the bakery is open, with folks dutifully filling out their custom order forms, circling which meats, cheeses and toppings they'd prefer. Keep it healthy with turkey and provolone on house-baked ciabatta with sprouts and avocado, or pile on the cured meats and pepperoncinis, either way, Evening Rise will whip you up a custom sandwich on fresh-baked bread that you can come back to throughout the day.
Bistro 45
Bistro 45 is McCall's all-season happy hour haunt. In the sunny summer months, patrons gather on the outside patio to play bocce ball and sip sweating bottles of chilled rose. In the winter time, folks pack into the tiny bistro/bottle shop and shed their bulky layers to sip cabs and Cotes du Rhones. While most happy hour revelers stick to the snack plates—like hummus and crostini, tomato basil bruschetta or assorted cheeses and fruit—the spot also offers heartier options like roast beef and swiss panini or steamed mussels in a white wine and garlic sauce. If the Bistro's limited by-the-glass options don't strike your fancy, you can select from any of the reasonably priced bottles lining the nearby shelves and enjoy it on-site for a small fee.
Shore Lodge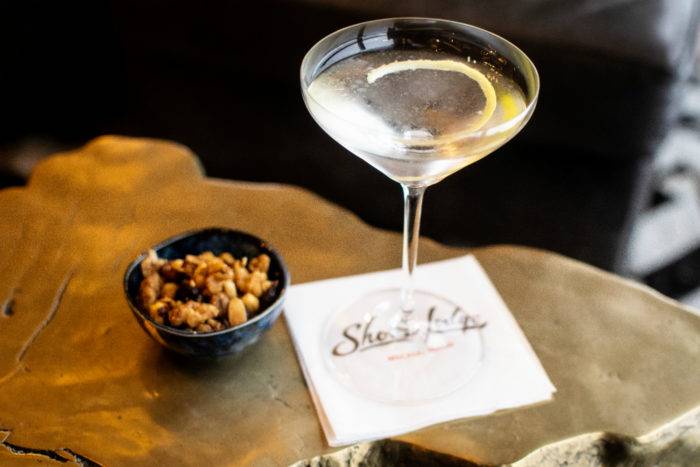 For a higher end happy hour experience, make your way to the Shore Lodge, McCall's iconic lakeside resort. In the recently remodeled bar, you can snag a stiff gin martini and settle back in a leather chair with a prime view of Payette Lake. If the spicy cocktail snack mix isn't enough to hold you over, the bar also serves snacks like the Cold Weather Ploughman's Platter, with seasonal charcuterie, cheeses, and pickles, or Wild Boar Sliders with arugula aioli on brioche buns.
Rupert's at Hotel McCall
For another take on happy hour—or a full locally sourced meal—head to Rupert's in Hotel McCall. While the seats at the small bar fill up fast, they're a prime spot to watch bartenders shake up craft cocktails as the sun settles on snow-dusted Payette Lake. Whether you opt for a classic like the Sazerac made with Woodford Reserve Rye or the fruitier McCall Bramble with Botanist Gin and housemade huckleberry syrup, Rupert's cocktail menu is among the best in town. You can also order an assortment of small plates at the bar—like fried brussels sprouts with capers, lemon zest and smoked paprika or grilled local venison meatballs with juniper-pickled cabbage and mustard dressing—or transition to a table in the main dining room for dinner.
Lardo's Grill & Saloon
While this rustic McCall staple is known mostly as a family dining destination—offering crowd-pleasers like deep-fried finger steaks and "old time" spaghetti and meatballs topped with cheddar cheese—it also has a respectable low-lit saloon area that draws in locals and visitors, alike. The antique wood bar at Lardo's, decked out with ruby red lights and vintage mirrors, is the perfect hideout to belly up for a late night brew and a basket of fried snacks. Keep it classic with an order of the Lardo Fries, deep fried potato wheels available in regular or buffalo, or add a little variety with the mixed Veggie Combo, filled with fried onion rings, mushrooms, zucchini and fries. Either way, Lardo's will provide plenty of ranch and fry sauce for you to plunge into.
Learn more about the McCall Winter Carnival here.
Feature image credited to Idaho Tourism.
Tara Morgan is a freelance food + booze writer and co-owner of the company Wild Plum Events. She loves an epic dinner party, good design, bad puns and pretty much every French rosé ever made.

Published on January 24, 2019