As the fall moves in, bringing with it cooler temperatures and gorgeous color-changing foliage, it may be time to try on a new adventure, one fit for the whole family. All you have to do is hop on a bike and enjoy the 15 mile, downhill ride on the Route of the Hiawatha Trail. This amazing trail in Northern Idaho follows the crest of Bitterroot Mountains near the Lookout Pass Ski Area and offers an unreal experience for family, fun, and take your breath away scenery.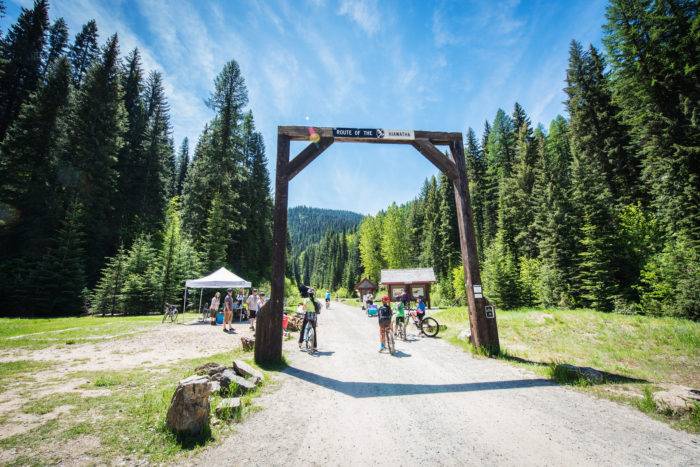 A little history before you take off on this adventure (you can hike the trail as well if you're not a fan of pedaling). This route has a storied history spanning more than a 100 years filled with innovation, fierce railway competition, a monstrous fire, and financial turbulence. In 1980, the last train rumbled down the tracks, leaving the line abandoned. But that misfortune means you now have the opportunity to experience this unique trail that will take you through 10 train tunnels and across seven sky high trestles.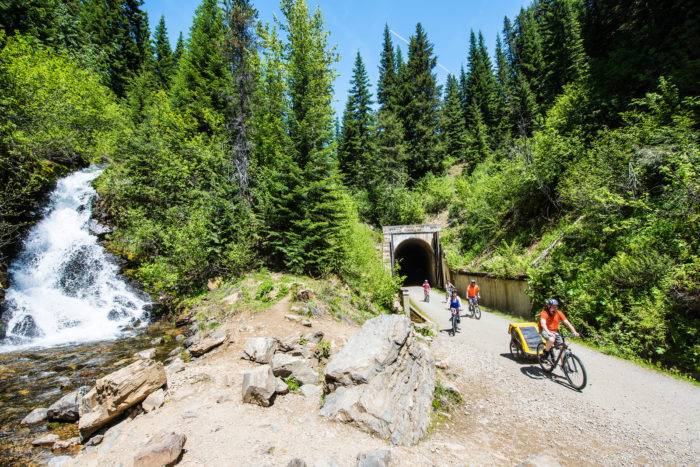 The route is open from mid-May through the end of September, which means you have all sorts of access to experience the changing of the seasons. And here's an interesting twist to pitch to the kiddos who may not be so hot on the ride. You must have a light, on your bike or on your helmet, to help guide you through the train tunnels. The longest tunnel on the route is the Taft Tunnel which burrows under the Bitterroot Mountains for more than a mile! (Think of this as an Indiana Jones-style adventure!)
This scenic experience can be done in a day. The average ride time comes in at a leisurely 2.5 hours (but you'll likely want to linger and snap photos from these panoramic views). You don't even have to worry about the drive if you don't want to, a shuttle is available to help make this a relaxing rendezvous and helmet and bike rentals are also an option if you can't bring your own ride.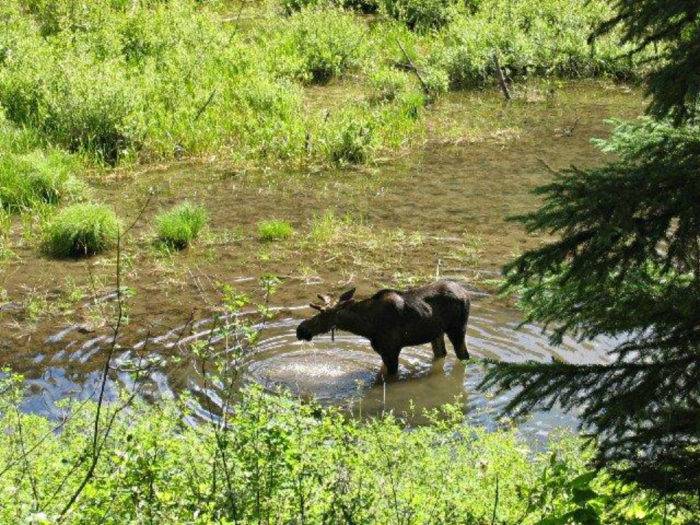 While Idaho is teeming with amazing spots to watch the fall foliage change, the Route of the Hiawatha Trail will give you and your family a chance to breathe in that cool, crisp mountain air and embrace the arrival of fall.
Trip Tips:
Pack a snack or a lunch to go. There is no place to stop for a snack along the ride, so you'll want to come prepared with food and drinks for this adventure. If you forget your trail treats, you can make a stop at the Lookout Pass restaurant.
Plan to leave Fiddo at home. Dogs and pets are not allowed on the trail.
There are several restroom stops along the ride.
Check the cancellation policy. According to the website rain and snow are not a sufficient reason to cancel reservations.
Have a picture party! Seriously, pack a camera, a smartphone, a Go Pro, or any other device to snap photos or video. You're going to want to put these photos on your mantle.

Published on September 12, 2016