This is a sponsored post.
From Native American legends to unsolved mysteries, within the Gem State live a variety of locations to awaken your inner ghost hunter, all in good fun, of course! Festivals and whimsically wonderful events also fill the October calendar; and what better way to get into the spirit of Halloween than visiting these delightfully frightful places?
Payette Lake – McCall, Idaho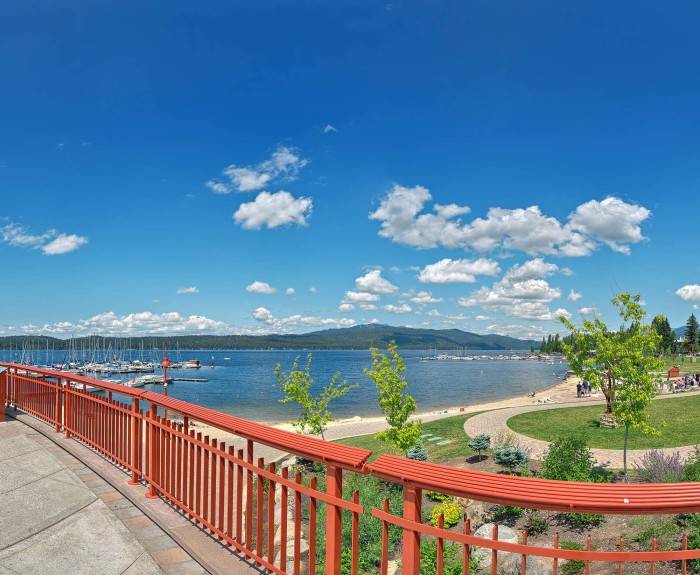 The McCall Chamber of Commerce and the Nelle Tobias Research Center put together a list of historical notes about the town's beloved lake dweller, Sharlie. Native Americans spoke of the strange depth of Payette Lake, fearing that far below the surface resided something frightening.
Sharlie was first spotted in 1920, but in 1944 was seen again and described to appear something like a dinosaur, being around 35 feet long with "camel" humps. Feelings of admiration surround the legend of Sharlie, rather than fear; but you have to admit, a swimming monster the size of two giraffes is a bit intimidating!
Old Idaho Penitentiary – Boise, Idaho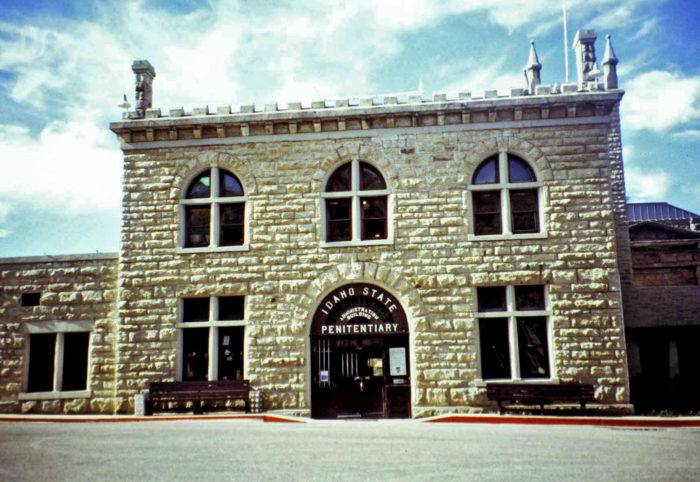 In 1872, Idaho's most iconic prison opened its cell doors, housing some the grimiest criminals. The walls are tingling with tales of prisoners being haunted by previous victims, which even prompted confessions. Sodium Pentothal, also known as truth serum, was given to one man, and his story remained the same. A haunted jailhouse can really set a man straight!
The penitentiary has embraced its past with historical tours and entertaining festivities, like the annual Frightened Felons event at the end of October. Providing history, smiles and thrills for visitors, the once somber building has made quite the exciting turn around.
Bear Lake – Fish Haven, Idaho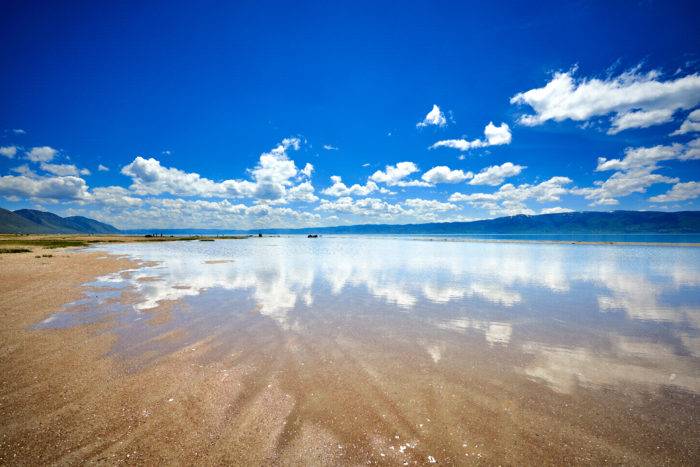 The "Caribbean of the Rockies" teeters between Idaho and Utah, and is rumored to house a super-speed monster with ruby red eyes. Descriptions have varied over the years, with claims its characteristics are that of a walrus or alligator. It's believed that the Bear Lake Monster slithered through the turquoise waters when Shoshone Indians settled in the valley. Brigham Young University's Folklore Archives document specific reports such as S.M. Johnson's supposed sighting in 1868.
For years, the Bear Lake Monster hasn't been known to cause any mischief; locals believe he is content living a life nibbling on fish and making the occasional, yet rare, appearance.
The Brig at Farragut State Park – Athol, Idaho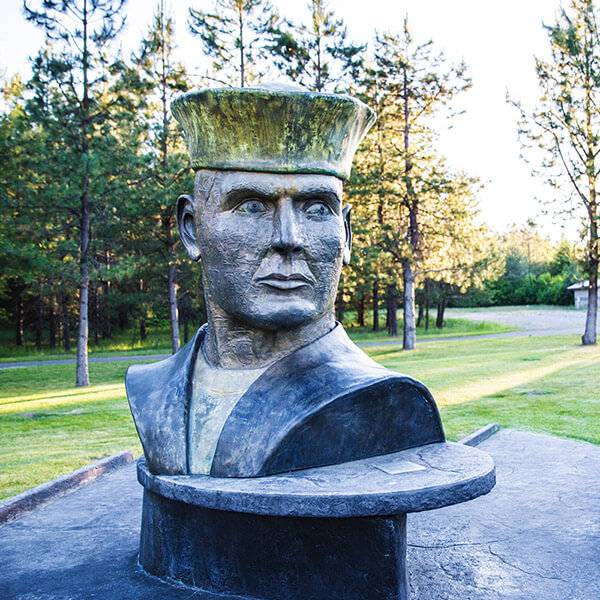 Farragut State Park used to house hundreds of buildings that made up a World War II Naval training station. One of the last remaining buildings, The Brig, served as a military jail, which has now been converted to a museum where the Idaho Military Historical Society preserved cells in the exact condition left by prisoners.
Lake Pend Oreille and the beautiful forested trails attract campers from all over the country; some of which have had spooky experiences on the grounds where troops once marched.
The Coeur d'Alene Press detailed in a 2013 article, a story of a prisoner whom was once held in a cell that has now been deemed the spookiest area on base. The Brig is defined by its past, and visitors can get a vivid look into a piece of World War II history.
Check Out Halloween Inspired Events and Activities
Boo at the Zoo – Boise, Idaho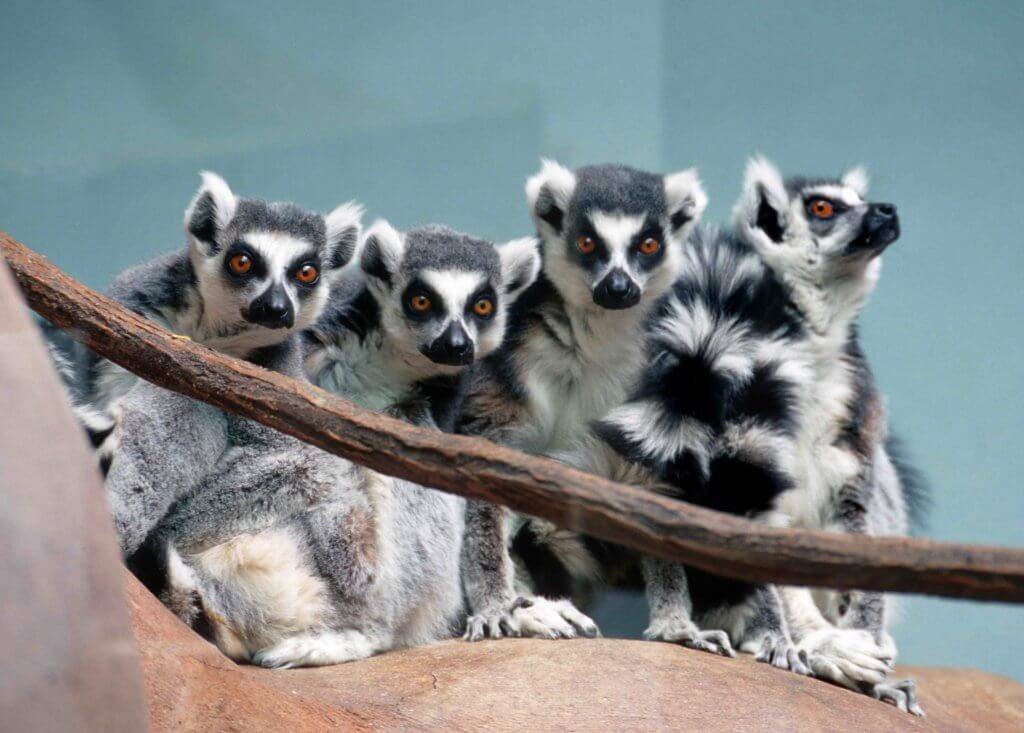 Grab the whole family and head to Zoo Boise for the spooktacular Boo at the Zoo. This annual event includes costume contests, face painting, special animal feedings and fun costumed characters that hand out candy.
Haunted History Walking Tours – Idaho Falls, Idaho
Take a trip to Idaho Falls to explore the area's darker side of history when vigilantes ruled the land. The Haunted History Walking Tour takes about two hours and visitors will learn about unexplained happenings while wandering through the most haunted buildings in Idaho Falls.
Scarywood at Silverwood Theme Park – Coeur d'Alene, Idaho
Perhaps the most famous North Idaho Halloween attraction, Scarywood Theme Park is back for another year of screams. What you thought you knew as Silverwood Theme Park is transformed into a living nightmare for those who dare enter. Featured on Travel Channel's, "Halloween's Scariest Thrills," the scare fest offers five haunted attractions, seven scare zones and the chance to experience most of Silverwood's signature rides in the dark.
Karyn Wofford is a travel and lifestyle writer with an expertise in the Northwest. She's traveled much of Idaho, Wyoming, Oregon and Washington by foot, gaining unique perspective and knowledge of the area. Out of all the places she's been, Idaho is her favorite!

Published on October 26, 2017