Steve Stuebner worked in partnership with Visit Idaho to create this Travel Tip.
Hells Canyon, the deepest gorge in North America at over 7,000 feet, is a gnarly canyon that straddles the Oregon-Idaho border for more than 100 miles. The mighty Snake River cuts through the heart of the canyon, providing a place for jet boats and whitewater crafts to crash through big rapids and cruise through deep pools, where giant white sturgeon lurk below.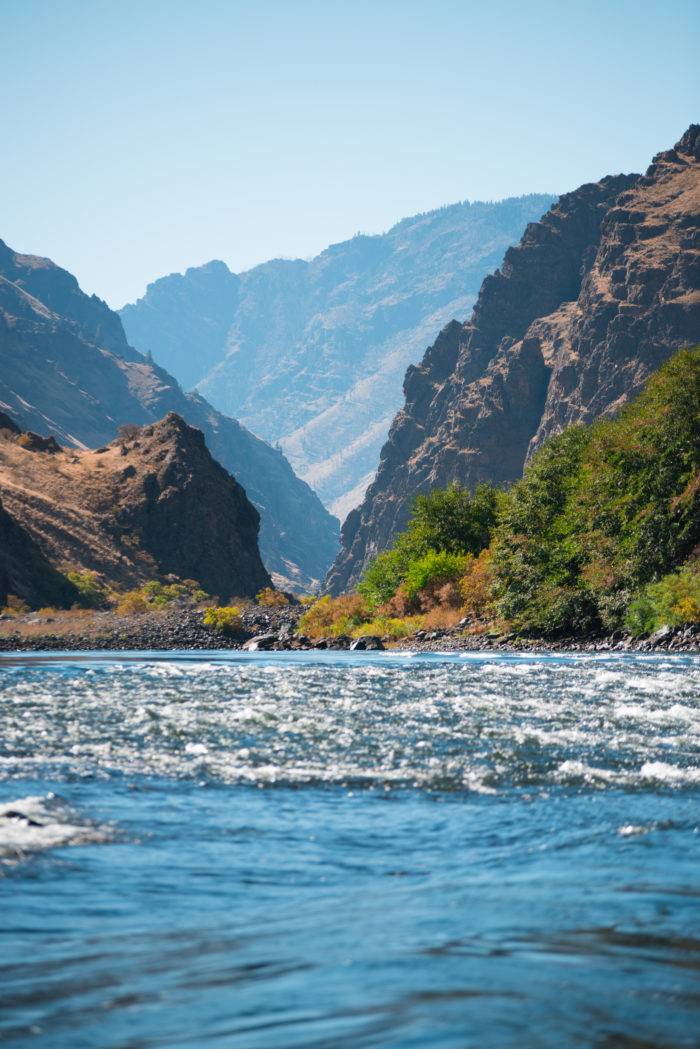 The easiest way to access Hells Canyon is by jet boat or float boat. But not everyone has their own boat. If you like to hike, the least-expensive way to visit Hells Canyon is to travel by foot, starting from Pittsburg Landing, 20-plus miles over the mountain from Whitebird, Idaho.
You can hike upriver six miles to the well-appointed Kirkwood Museum to soak in the history of the canyon, and there are multiple sandy beaches where you can camp along the way.
Denise Lauerman of Boise went backpacking in Hells Canyon with two friends for a long three-day weekend. They visited Kirkwood Museum, side-hiked up the mountain to Suicide Point, and hung out by the river, listening to nature.
The trip starts by driving over a steep pass from Whitebird to Pittsburg Landing. You'll climb over a vertical mile to the pass, and then a gravel road descends to Pittsburg Landing, which has picnic tables for day trippers and a big boat ramp for jet boats and float boats to launch on the river.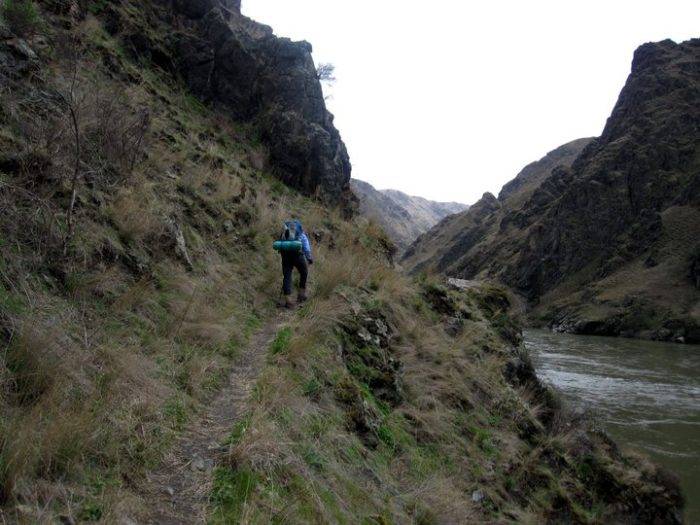 The hiking trail going upriver takes off along the Idaho shoreline and goes up and down along the river. Hikers/backpackers also could charter a ride with a jet boat outfitter to travel 25 miles upriver to Granite Creek Rapids, where the river trail starts on the Idaho side. You can get dropped off and then hike downriver at your own pace.
Denise and her friends drove into Pittsburg Landing on a Friday, backpacked to Kirkwood in the afternoon, and base-camped in a shady grassy spot next to the museum. (allow 2.5-3 hours travel time one-way). Former Idaho Gov. Len B. Jordan and his wife, Grace, ran a sheep ranch at Kirkwood in the 1930s.
Nowadays, you're more likely to see bighorn sheep in the canyon than domestic sheep. All of the sheep grazing has been phased out. One year I saw a giant ram alongside the river with a full curl rack that looked to be as big as a horse! You're also likely to see eagles, black bear, mule deer and chukar partridge.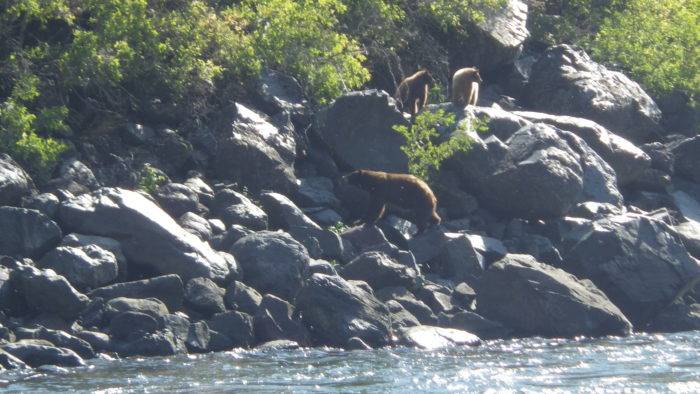 Behind the ranch, there's a two-track road that climbs way up the canyon to another mountain pass. Lauerman and her friends climbed the primitive road to see bigger views and chanced upon large herds of elk. There was still snow in the high reaches of the canyon that pushed them down into some high benches, where they could graze on fresh green grass.
On Day 3, they hiked four miles round-trip to Suicide Point, elevation 2,421 feet, which provides a long view upriver, looking deeper into Hells Canyon, and then hiked out.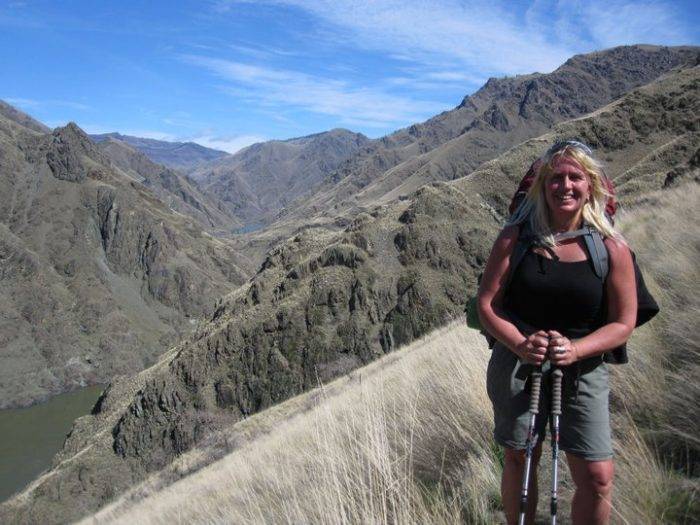 Hells Canyon is one of the lowest points, elevation-wise, in Idaho, so it typically warms up early in the spring and is snow-free earlier than many parts of Idaho. April, May and early June are great times to go hiking or backpacking in Hells Canyon, before it gets hot in the summer months. September and October also are prime times to visit.
If you like to fish, bring your fishing pole on the hike. The Snake River is a productive place to catch small-mouth bass and rainbow trout. In the fall, you can catch steelhead and fall Chinook salmon as well.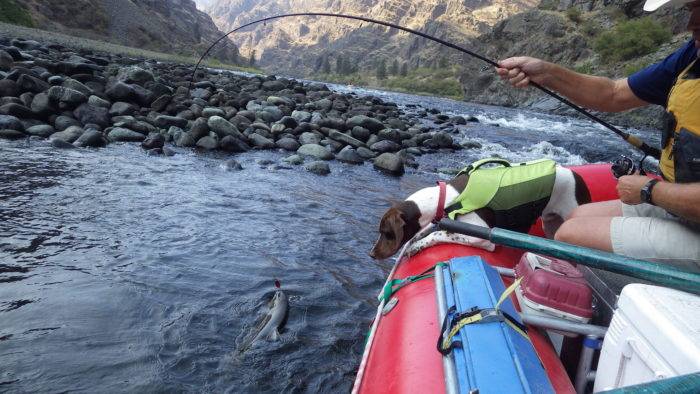 For more information, go to the Hells Canyon National Recreation Area web site. There is a Forest Service office in Riggins where you can get current information about trail conditions and maps. After your hike, stop in Riggins for a milk shake or a meal.

Published on June 21, 2016