Update: Treefort Music Fest will be postponed due to Coronavirus (COVID-19) concerns. The ninth annual festival will now take place September 22-26, 2021 in Downtown Boise. For information on tickets and refunds, please head to Treefort's information page here.
Treefort Music Fest is back for its ninth year September 23-27, 2020 and is a well-balanced experience for all of your senses. No matter if you're a veteran Treeforter or if this is your first year at the fest, Treefort 2020 will surprise you. Treefort Music Fest is always evolving and finding new ways to festival better. Here's what you need to know for Treefort 2020 so you're ready to rock.
500 Bands From All Over the Land
There's always plenty of music at Treefort but this year there will be a record-breaking 500 bands that play over the five days of the fest. And though Treefort has hosted a variety of artists of all ages from other regions and countries, Treefort 2020 is also the most diverse lineup yet with 38 international acts.
This year's lineup includes a wide range of well-known and up-and-coming acts including Chromatics, Calexico, Japanese Breakfast, Omar Apollo, GROUPLOVE, Christian Scott aTunde Adjuah, Built to Spill, and many more!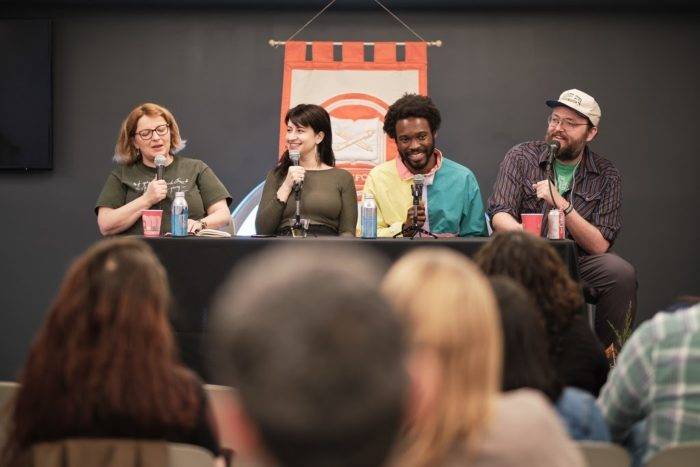 Introducing the Storyfort Podcast Stage
Storyfort 2020 will feature a fest-wide podcast stage in The Owyhee and will showcase podcasts from not just Storyfort, but also Comedyfort, Foodfort, Hackfort and Yogafort.
More than a dozen podcasts will be recorded live on this stage, including The Latino Card, Love Service Wisdom, Copper and Heat, OverBooked, Storyfort Presents: Voices of Treefort Music Fest, Behind Gray Walls, D-Pad Diaries, and many more. The Storyfort Podcast Stage is free and open to the public.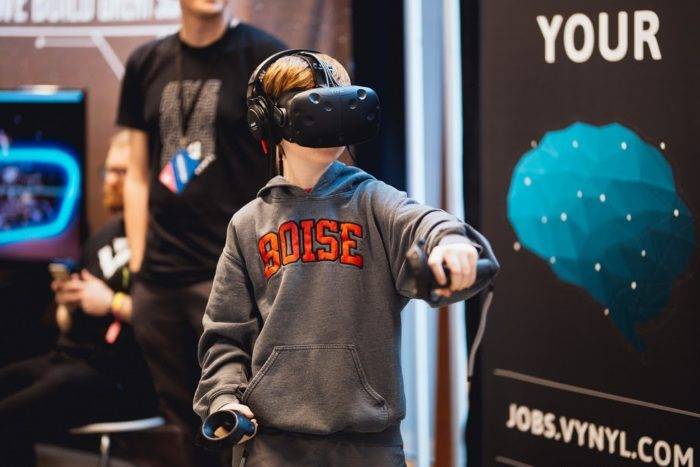 Hackfort Finds a New Home
Get your nerd on at Hackfort 2020, located this year at Boise Centre. In addition to headliners Melodysheep, Kathleen Cohen, and Chad Rea, Hackfort will welcome dozens of creators, scientists, programmers, developers, and organizations.
The Hackfort lineup includes Dan Salvato demonstrating how to hack and modify Super Smash Bros, local entrepreneur Jason Crawforth demonstrating a new deepfake prevention product, and a puppet prototyping workshop with The Colossal Collective. Get a look at the neuroscience behind musicians and their fans with Robert Abelow of Secret Chord Laboratories, and Will Hay and Zack Rowland of Spacebar Arcade along with Aaron Christensen and Dean Cohen of Burdock Games for a discussion and first look at a new independently developed game that will be transformed into an arcade cabinet version.
Hackfort Badges are on sale now and will gain you priority access to events. Admission to Hackfort is also included with the purchase of a Treefort wristband.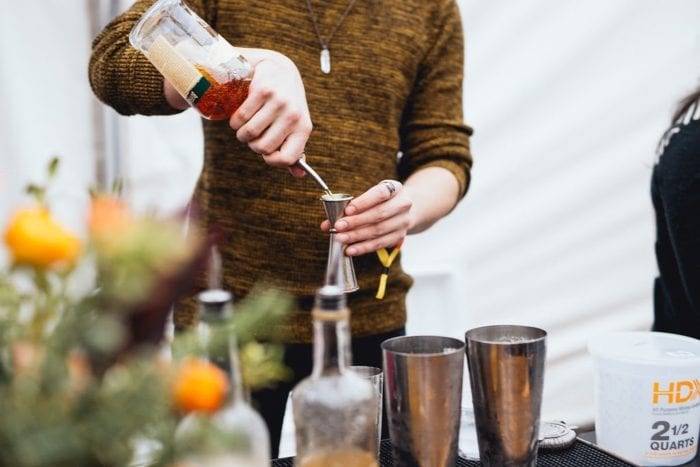 More Than Just Beer at Alefort
Alefort is the craft beverage and food tasting component of Treefort Music Fest and like previous years, will offer unique, high-quality food and beverage experiences that illuminate the intersection of both with Boise's greater culture.
In its ninth year, Alefort is pulling out all the stops to make sure there is a craft beverage for everyone. For the first time, Alefort will expand its beverage options with wine, cocktails, and zero-proof cocktails in addition to a plethora of craft beer and cider.
Alefort admission is free and open to the public (21+). With Alefort's new Buzz Pass, you can skip the line, sample special private reserves, get exclusive merch and goodies, and even have access to private bathrooms.
Festival Food at Its Finest
Alefort and Foodfort have long collaborated together on food and drink pairings in the Alefort Tent, but they've stepped up their game for 2020.
Foodfort's Fresh Picks food showcase at Alefort will celebrate the bounty of the independent, regional agriculture available to Treasure Valley residents year-round. In partnership with Boise Farmers Market, Fresh Picks will be comprised of all your favorites from pizza and fried foods to pantry snacks and sautéed bites, made with 100 percent Idaho-grown ingredients.
If Fresh Picks is the appetizer, Foodfort Tastes is the main course. Foodfort hosts their annual chef-farmer-food community dinner on Wednesday, March 25, this year featuring James Beard Award-winning chefs Abe Conlon & Adrienne Lo of Chicago restaurant Fat Rice, as well as another Street Eats event, a market-style shindig inspired by night markets around the world, with Foodfort alum and James Beard Award-winning chef Hugh Acheson and local chefs providing tastes and samples of their delish dishes.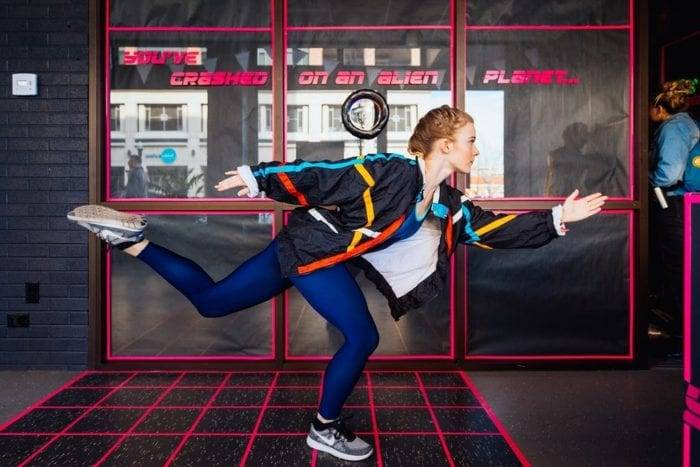 It's Official: More Forts
There are now 11 forts at Treefort Music Fest — and that's not including Music Talks!
Art has always been a huge part of Treefort, but now it's official. Artfort consists of all things art at Treefort: performance art, mixed media, Treefort Gallery, theater, Dragfort, and more. In its first official year, Artfort will host special events such as an Interfaith Sanctuary showcase, a Trópico 208 showcase, and a crossover event with Hackfort. Artfort is free and open to anyone with or without a festival wristband.
Fort of Drag was so successful at Treefort 2019 that it became an official fort. Dragfort is a celebration of your best, most authentic self. It's more than just drag, kikis, and queens (though it's definitely about that), it's about creating a safe space for everyone to express themselves.
For more information, go to www.treefortmusicfest.com.
Feature image credited to Matthew Wordell.
Angel Abaya works on the Treefort Music Fest Communications Team. She is also the Program Director for Boise-based performing arts company LED, as well as a member of the LED band. She recently started a solo project called Angel and will be performing at Treefort 2020.

Published on March 10, 2020