Three inspiring stories of adaptive athletes living life to the fullest in Idaho
Brenda Kissko worked in partnership with Visit Idaho to create this Travel Tip.
Around every foothill, every bend in a river, every trail leading through the forest is an Idaho adventure waiting to be discovered. The Gem State has long attracted adrenaline-seekers with its heart-pounding trails, its plethora of pristine lakes and its mountains of white snow, beckoning those who are up for a challenge. Read how three Idahoans from the Challenged Athletes Foundation are thriving in their respective sports despite having physical challenges.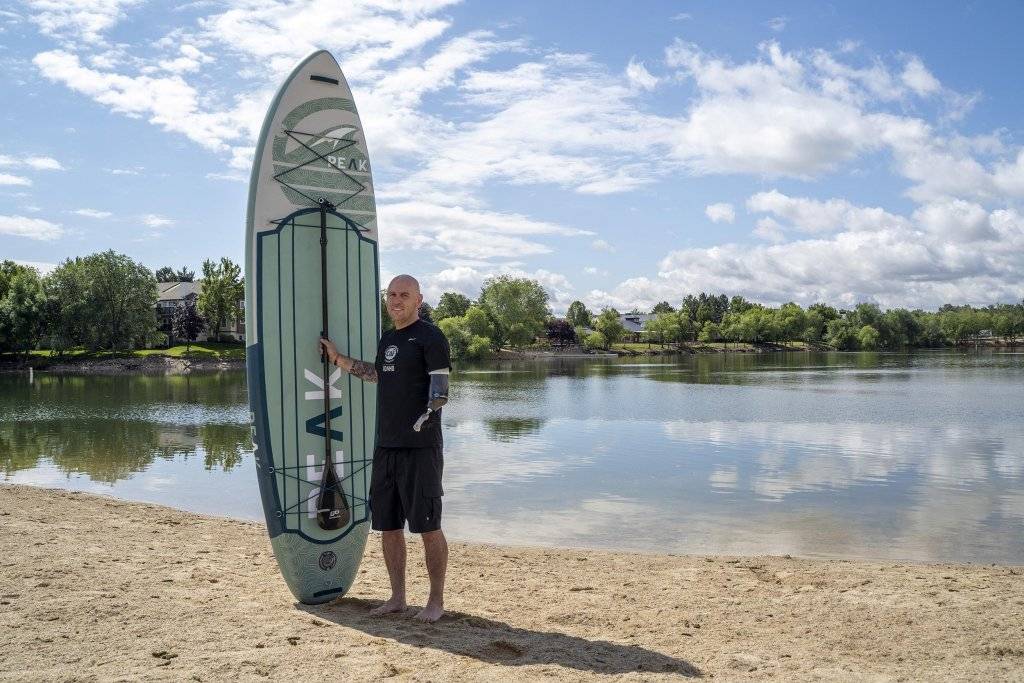 Chris Manning, Meridian
Paddleboarder
Chris Manning is a family man who has called Idaho home for the past 35 years. A self-professed adventure-seeker, Chris also loves tinkering with engines and anything with a motor. His life forever changed in March 2017 when he fell more than 50 feet during a family vacation at Shoshone Falls. Chris suffered 23 serious injuries and made the difficult decision to have part of his arm amputated. Amazingly, the accident did not prevent Chris from leading an active lifestyle or from enjoying his love of paddleboarding.
Q: How did you first become interested in paddleboarding?
"Six or so years ago on a lazy Sunday, we decided to take the kids to do something fun and new and we had a friend that was talking about paddleboarding and how they loved it. We went to the local pond where they rented boards. Realizing it was something that the whole family enjoyed, we were hooked. The following weekend we bought our first board. After my accident, I was determined to continue doing all the outdoor things I loved, so I learned to paddleboard a new way. That made me stronger and more determined to show all people you can do anything you set your mind to."
Q: What do you most enjoy about the sport?
"The freedom and peacefulness, no matter who else is in the water."
Q: What insider tips do you have for paddleboarding in Idaho?
"Idaho has places that are amazing [for paddleboarding,] like McCall, Lake Cascade State Park, Stanley, Pine, Quinn's Pond in Boise and Lucky Peak State Park. The best time to paddleboard in Idaho is March through September."
Q: What is your favorite thing about Idaho?
"The ability to have so many outdoor options within an afternoon's drive and getting to experience all four seasons."
Q: What inspires you?
"Helping others and inspiring people through life change. I have struggles and aches and pains, but I wouldn't trade it for anything. The amazing people and experiences I have had the privilege to meet and do are next to none. Learning a new way of life is better than no life."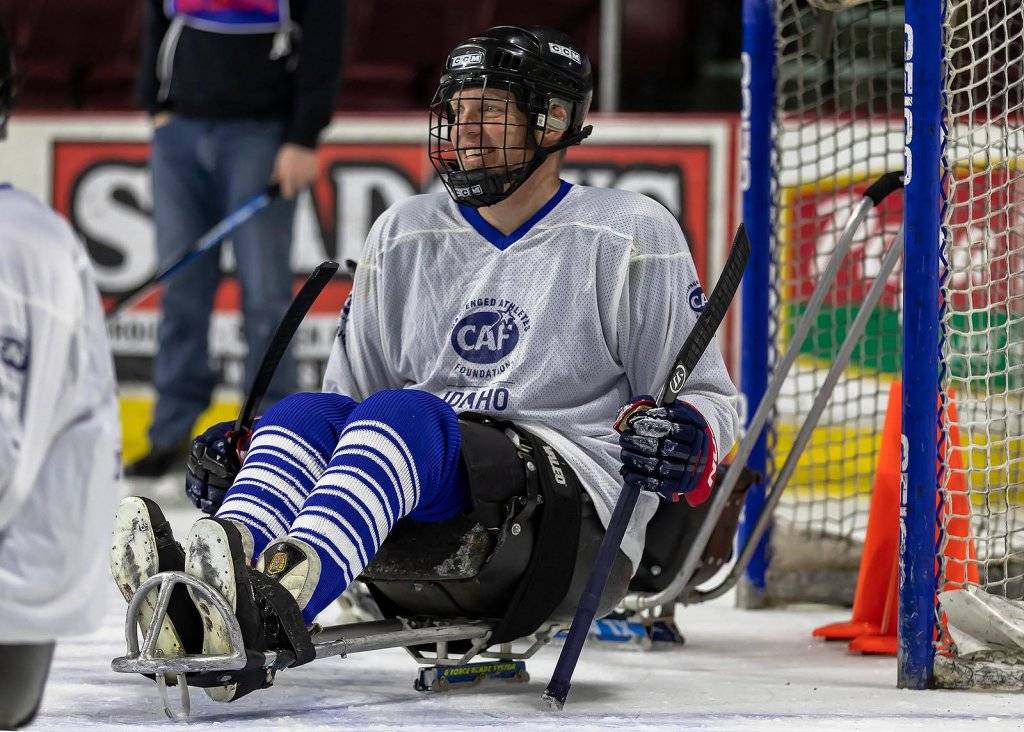 Sean Halstead, Coeur d'Alene​​​​​​​​​​​​​​ ​​​​​​​​​​​​
U.S. Paralympian, Skiing & Sledge Hockey
Idaho has been a regular hangout for U.S. Paralympian Sean Halstead for the past 34 years, and in 2007 he made it his home. The U.S. Air Force veteran has been an athlete his entire life, lettering in track and cross country in high school and becoming an all-Pac-10 athlete in rowing during college. He became a skier because his parents skied, and that's how they spent their weekends and vacations. In 1998, Sean became an L-1 paraplegic, suffering diminished function from the waist down when he fell 40 feet out of a helicopter. Since then, Sean has become a three-time Paralympian in Nordic skiing (2010, 2014 and 2018).
Q: What inspires you?
"I am inspired by people doing good things 'against the odds'… and by stories from my fellow adaptive athletes, competitors and teammates."
Q: What do you enjoy most about skiing?
"It's difficult to narrow it down to one thing, but I suppose one aspect of Adaptive Nordic is that I can get out of my wheelchair and its limitations. I get good exercise and I am out in the woods enjoying the views across the valleys and of the trees native to our forests."
Q: What insider tips do you have for skiing in Idaho?
"I appreciate Schweitzer Mountain Resort's efforts to groom Nordic trails. It's an alpine-skiing-focused venue, so negotiating the alpine skier's world on Nordic skis is the challenge. The other great places for Nordic are less accessible for wheelchair users; yet with adequate volunteer assistance, Fourth of July Pass and Lookout Pass Nordic Ski Area offer great opportunities. Other trails in Farragut State Park, English Point, and Round Lake State Park are quite wheelchair/adaptive-skier friendly."
Q: What's your favorite thing about Idaho?
"My favorite thing is the aroma from the sun warming the pine needles in late fall. The nights are brisk, but you may still be able to get out on a pristine, glass-surface lake, like Lake Coeur d'Alene, Hayden Lake, Twin Lakes, Spirit Lake or Lake Pend Oreille."
Q: Where's your favorite spot in Idaho to refuel after an active day?
"Dub's Drive-In in Sandpoint or Belle's Brunch House in Hayden (they have a great cinnamon roll!)"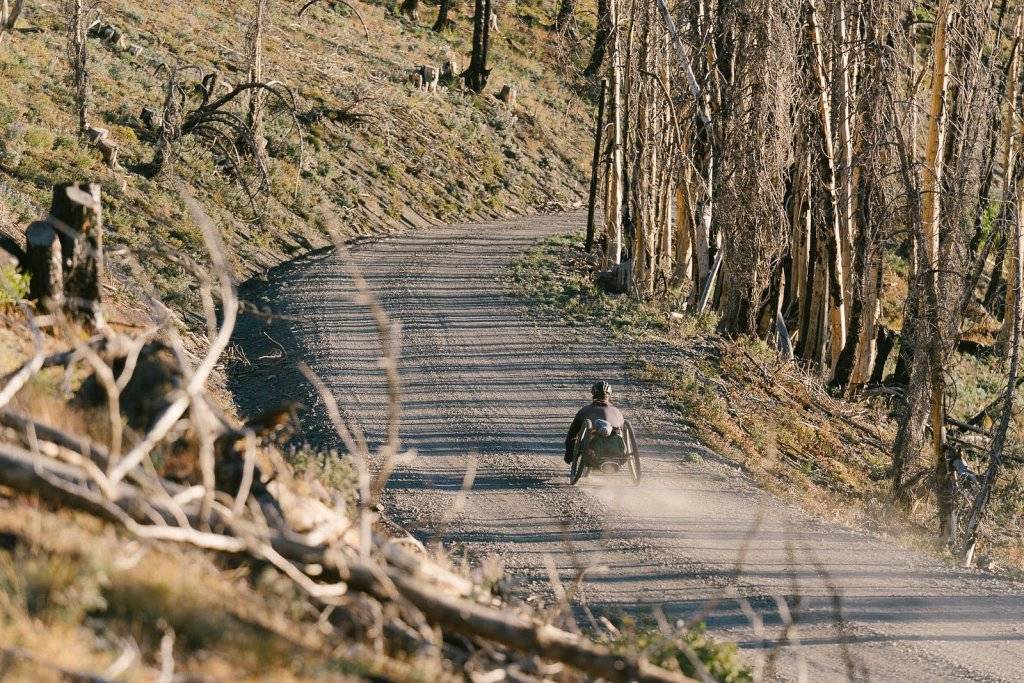 Jet Turner, Kuna
Mountain Biker
Jet's name evokes speed and adrenaline, and he lives up to it. A third-generation Idahoan, Jet was born and raised in the Wood River Valley. At 16, he had a motorcycle accident which left him partially paralyzed from the shoulders down. Despite this challenge, Jet maintains an active lifestyle, including his passion for mountain biking, which requires the use of special equipment to ride.
Q: How did you first get into mountain biking?
"I borrowed an adaptive mountain bike from Higher Ground of Sun Valley and later purchased one of my own."
Q: What do you enjoy most about the sport?
"Exploring new areas and riding challenging, single-track trails that were never designed for an adaptive bike."
Q: What insider tips do you have for mountain biking in Idaho?
"I enjoy the Galena Lodge area. There is a great mix of trails with varying difficulty. A person can link several trails together and enjoy a full day of riding."
Q: How is mountain biking in Idaho different from other parts of the country?
"Idaho has a lot of variety—mountains and meadows to deserts, all which change with the different seasons."
Q: Where's your favorite spot in Idaho to refuel after a very active day?
"Despo's Mexican Restaurant in Ketchum."
Q: What's your favorite thing about Idaho?
"Its small-town atmosphere with low crime rates. Most people are open and friendly."
Q: What inspires you?
"Friendly competition with my adaptive-riding partners. Nothing real serious— we're just trying to one-up each other."
To see how Jet tackles the trails, check out his ride in the Boise Foothills here.
The Challenged Athletes Foundation-Idaho believes that participation in physical activity at any level increases self-esteem, encourages independence and enhances quality of life. In a single year, CAF-Idaho awarded over $231,500 in grants to more than 111 Idaho athletes for adaptive sports equipment, training and competition expenses. Whether it's a $2,500 grant for a handcycle, underwriting a carbon-fiber running foot not covered by insurance, or arranging enthusiastic encouragement from a mentor who has triumphed over a similar challenge, CAF-Idaho's mission is clear: give opportunities and support to those with the desire to live actively. To learn more, visit www.challengedathletes.org/idaho.
Feature image credited to Challenged Athletes Foundation.
Brenda is a freelance writer, marketer, and graphic designer with a passion for travel, outdoor adventure, nature, literature, art, and design. She's a member of the American Society of Journalists and Authors and her writing has appeared in print and online editions of various publications like Texas Monthly, Houstonia, Vacationist USA, Charleston Gazette-Mail, Austin Monthly, and Texas Co-op Power magazine. She is the editor-in-chief of CEO Connection Magazine. Visit her online at BrendaKissko.com.

Published on December 29, 2020