When you scout new restaurants to try, what factors guide your research? Is it firsthand accounts from friends and family? The number of stars illuminated in the establishment's online reviews? Or is it the notoriety or accolades of its chef?
If it's the third option that drives your culinary decisions, then you'll be happy to know that much like music, movies and TV shows (and other consumables we enjoy), there exists a prestigious award that recognizes exceptional talent in the culinary industry: the James Beard Awards.
For its 2022 installment, the heralded awards organization recently announced that Idaho was awarded four nominations (a Gem State record!): three Idaho chefs received semifinal nominations in the Best Chef category for the Mountain Region (Colorado, Idaho, Montana, Utah and Wyoming), and one baker received a semifinal nomination in the Outstanding Baker category. A nomination is a highly regarded honor and one that is well-respected and sought after by restaurateurs as well as the skilled chefs and bakers whose talents are highlighted.
Foodies in Idaho, come along as we speak to all four James Beard Award Boise-area semifinalists from some of Idaho's top farm-to-table restaurants and learn, from their words, what this honor means to them as well as what you should try when visiting. Read on to discover these James Beard-nominated chefs in Boise and what makes them special.​​​​​​​​​​​​​​
Nominee for James Beard Award: Salvador Alamilla
Amano | Caldwell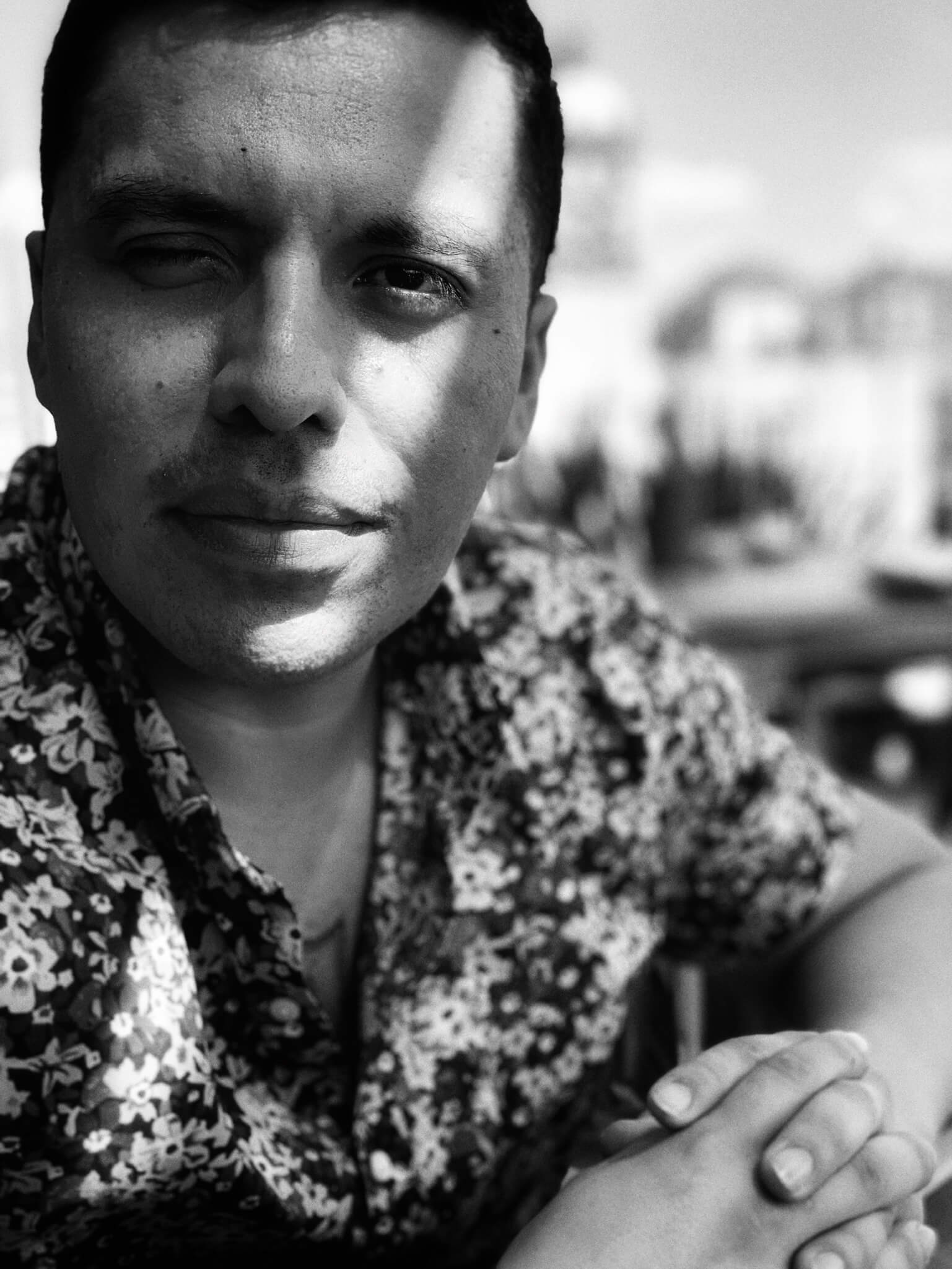 Q: How does it feel to be nominated?
"I feel very honored to be nominated, but I probably feel more excitement for the team and what we've created together."
Q: How would you describe your culinary style?
"My foundation is very much based on the traditional cooking methods of my heritage, but my inspiration stems from fond memories of dishes growing up and from my travels throughout Mexico. It's literally a blend of old and new, past traditions and new ones."
Q: What makes your dishes stand apart from other options?
"I think it's our commitment to traditional cooking methods such as the nixtamalization of heirloom corn, cooking over a live-wood fire and the cooking of our birria using pencas de maguey—[the leaves from a common variety of the agave plant]—to name a few. We have also embraced the bold flavors that stay true to Mexican cooking."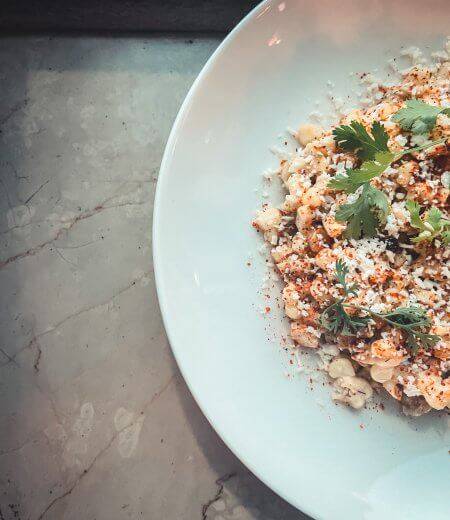 Q: What are three items a first-time guest must try?
"For a first-time guest, I would start off with the esquites. This is a traditional street food dish in Mexico that features wood-fired grilled corn, mayonnaise, chili-salt, lime and cilantro. I'd then recommend trying our carne asada tacos that have a unique flavor from the applewood. These pair well with our Loteria Cocktails like El Paloma or La Flor, a hibiscus margarita topped with Jamaica foam, house-made Jamaica salt (hibiscus salt) and local flowers."
Q: How has your life shaped your culinary journey?
"Watching my mom cook growing up was something that I was always captivated by, but I never fully appreciated it until I got older. It ultimately served as my inspiration for making this my career. Once I realized that this was my dream, I left studying architecture to become a dishwasher and a porter—the ground floor of this business. I wasn't professionally trained, but I learned through every opportunity that I had and was hungry to learn and cultivate my skills. This was only 10 years ago. It's amazing what can be accomplished when you set your mind on something and believe in yourself and surround yourself with people who believe in you."
Nominee for James Beard Award: Dan Ansotegui
Ansots | Boise​​​​​​​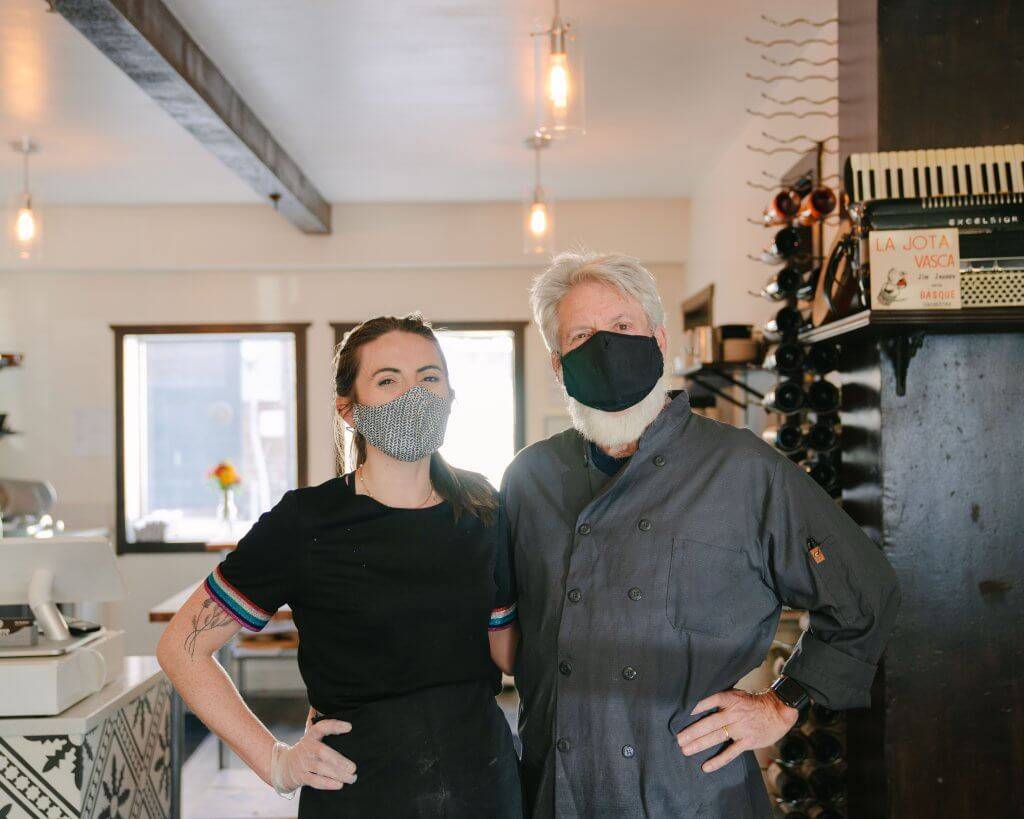 Q: How does it feel to be nominated?
"We could not be more honored to hear that we, here at Ansots, have been nominated for this award. Although I have never thought of myself as a chef for lack of the normal training, I realize that I am a spoke in the wheel of the Basque food scene here in Boise; and, therefore, this recognition is indeed a recognition of the entire Basque food scene here. Congratulations to the Basque restaurants in the Boise area that are proving how important and delicious our food is."
Q: What was your reaction to the nomination?
"I have followed the James Beard Foundation's nominations over the years and have always admired those local chefs who have received the honor of a nomination for this award. A customer called us to let us know that I had been nominated, and my daughter Ellie came back to the kitchen to tell me. I didn't believe her and thought there must have been some confusion on our customer's part. When Ellie was able to pull it up on the news release, it began to sink in."​​​​​​​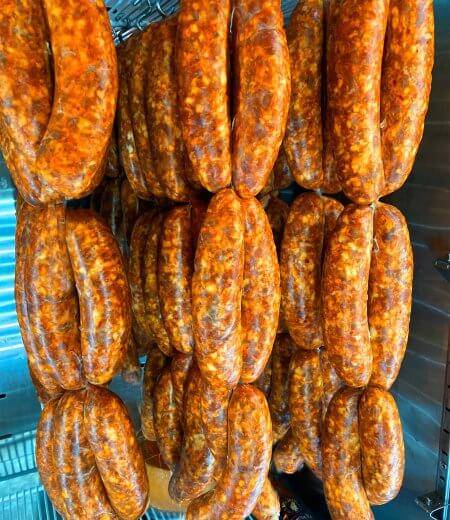 Q: How would you describe the style of your cooking?
"Everything is done with a nod to my grandparents' and my mom's cooking. We developed our menu with these traditional tastes in mind. Our traditional chorizos are from my Grandma Epi's recipe (and our other chorizos are based on these chorizos), and we continue to strive to make our chorizos taste as much like hers.
My wife, Tamara, my daughter, Ellie, and our other children, along with my sisters, aunts and uncles, all have a say in what we're doing. They keep us grounded in our tradition and culture."
Q: What are three items on your menu that a first-time guest must try?
"Our three main items are the Chorizo plate, Croquetas and Clams with Chorizo Motzak."
Nominee for James Beard Award: Kris Komori
KIN | Boise​​​​​​​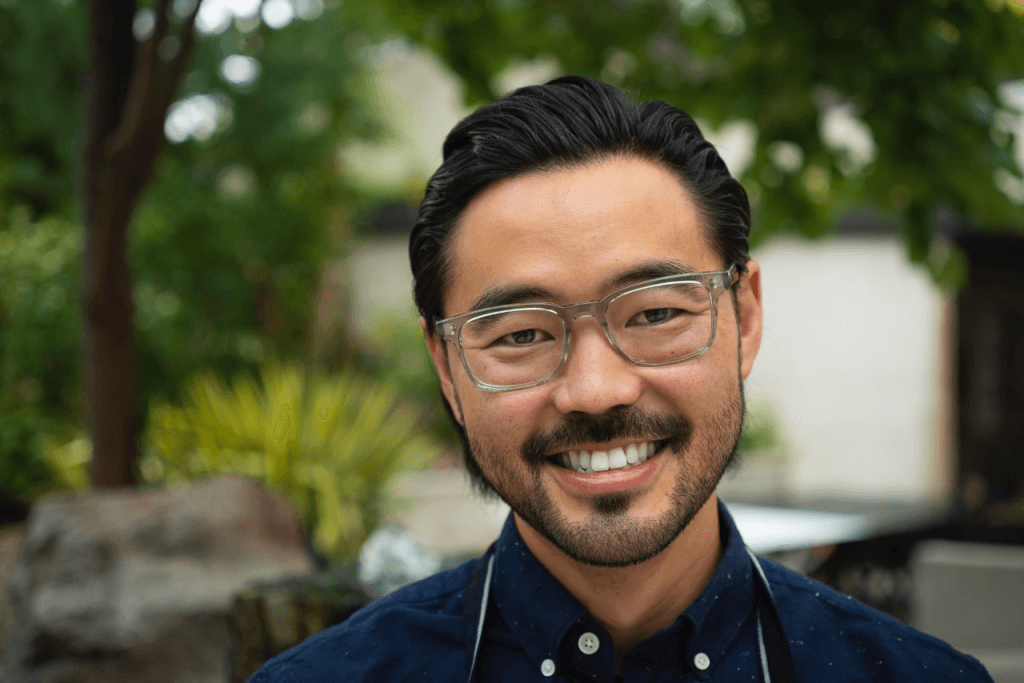 Q: How does it feel to be nominated?
​"It's an honor to be recognized by the James Beard Foundation. It's not our first time as a semifinalist, but the others came at a previous establishment, so this is the first [nomination] for KIN!"
Q: What was your reaction to the news?
"To be honest, we didn't know until the text messages started flooding in. For me, the first thing was to make sure our crew knew this was recognition for everyone, equally; it just happens to have my name attached to it."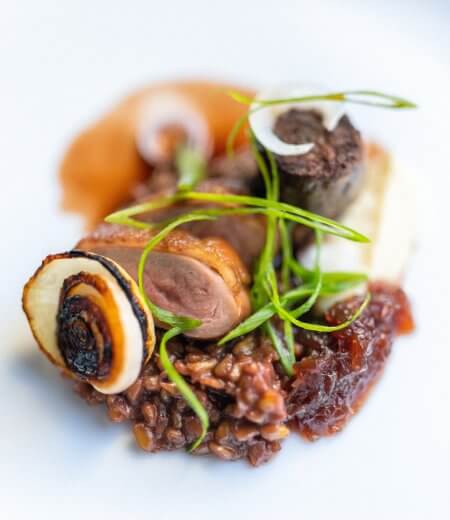 Q: How would you describe your culinary style?
"Our menu changes every four weeks and is in close step with what we can source locally and seasonally. The influences on our dishes change from time to time and from cook to cook, but it probably falls into the modern American genre."
Q: What makes your menu stand out?
"Our menus always have a theme that ties the food, beverage and even music together. The themes range from the local artist on the walls, current events, moods, challenges, you name it. It allows us to draw inspiration from unexpected places and helps create a unique flow to the meal. Each dish has a story behind it, sometimes direct, and other times it can get a bit abstract."
Q: What are three items on your menu that a first-time guest must try?
​"[Due to] the frequency of our changing menus, it's hard to say we have a must-try dish because it'll probably be gone by the time someone reads about it."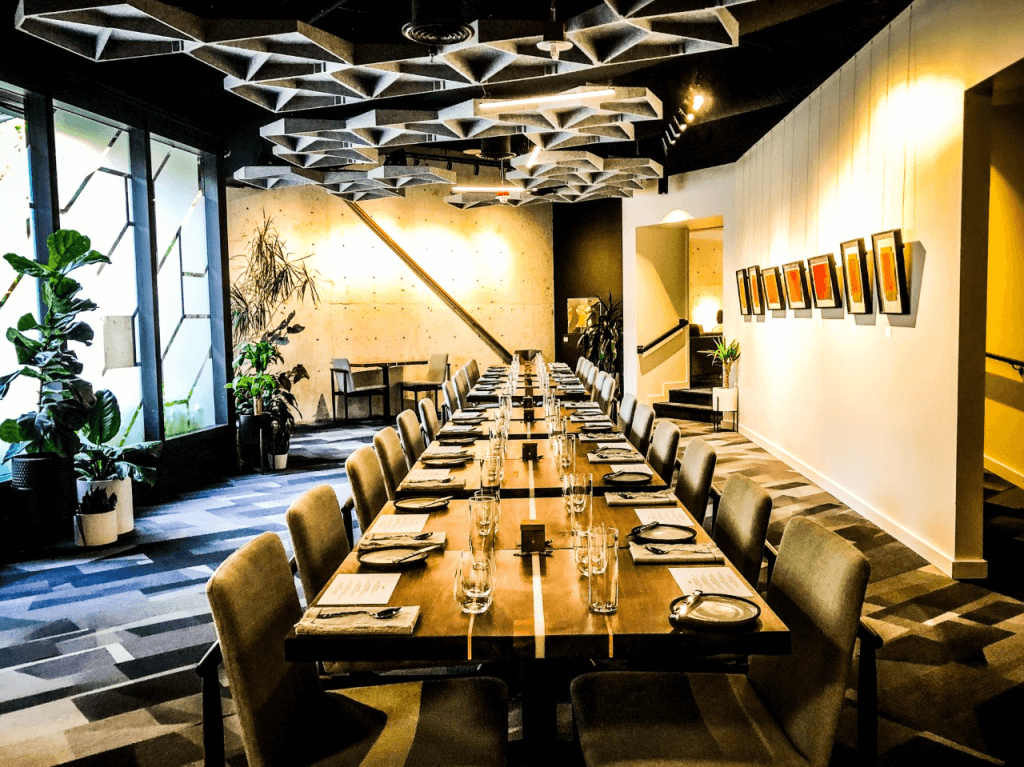 Q: How has the journey of KIN evolved?
"Well, KIN as a restaurant is somewhat of a pandemic baby. We received occupancy of our space in March 2020, the day after restaurants in Boise were closed. We went about 18 months before we were able to invite guests to our tasting room experience. We pivoted so many times we almost lost our core identity, but we're up and running now and building momentum. We learned a lot in that time—about our business, our food, each other and why we love to do what we do. Connection has been core, thoughtfully connecting with our guests, with one another and with our community. We're just glad to be back at it."
Nominee for James Beard Award: Khatera Shams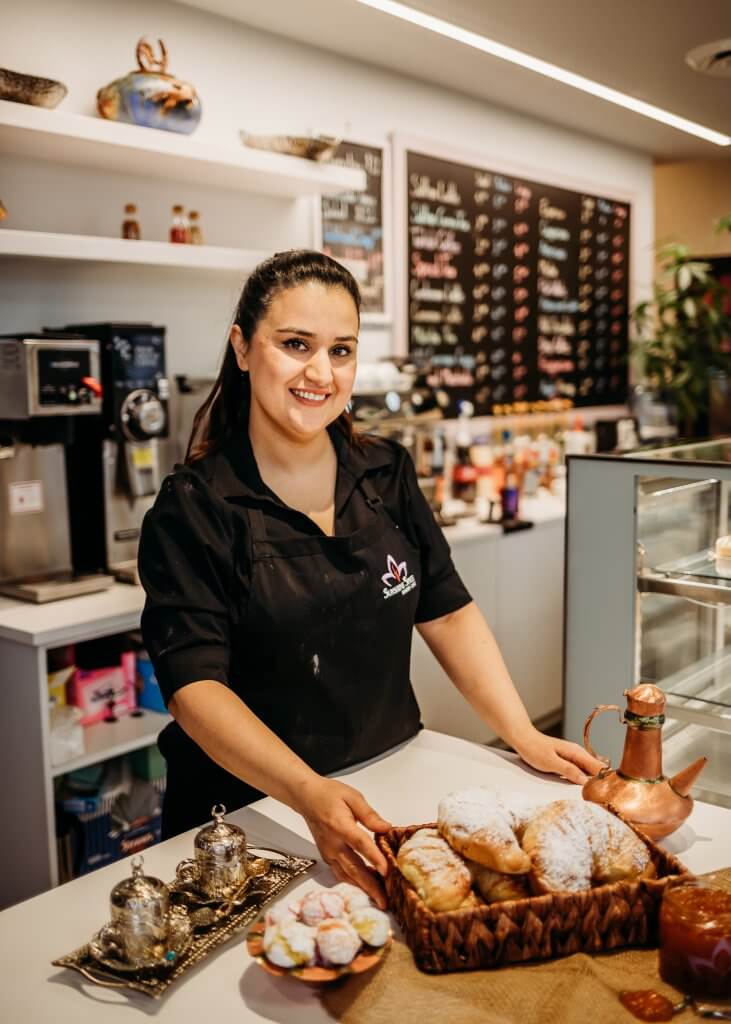 Q: How does it feel to be nominated?
"It validates all our hard work, making us feel successful [and that we're] reaching our goals.
Q: What was your reaction to the news?
"We received a call from one of our customers, and he said that we got nominated as a semifinalist for the James Beard Awards. We couldn't believe it. After researching and learning more about the James Beard Foundation, we were shocked. To be nominated for this award, a baker must have at least three years of experience working as a baker. Of course, for two days after [we received the news], we messed up all the recipes."
Q: How would you describe the style of your baking?
"When I bake, I do not think of baking ordinary baked goods. Instead, I focus on the taste and presentation when I create."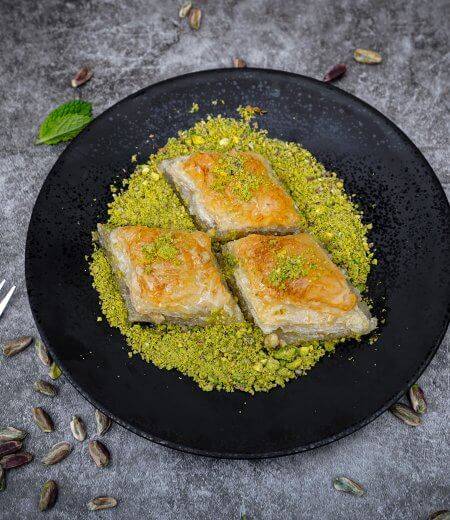 Q: What makes your baked goods unique?
"We use high-quality ingredients for our baked goods and pastries. For example, we import pistachios and saffron from Afghanistan and Turkey, which are the best in appearance, flavor and quality. We try to use mostly organic ingredients, with the goal to be 100% organic in the future."
Q: What are three items on your menu that a first-time guest must try?
"First-time guests must try our baklava, saffron pudding and jam roll."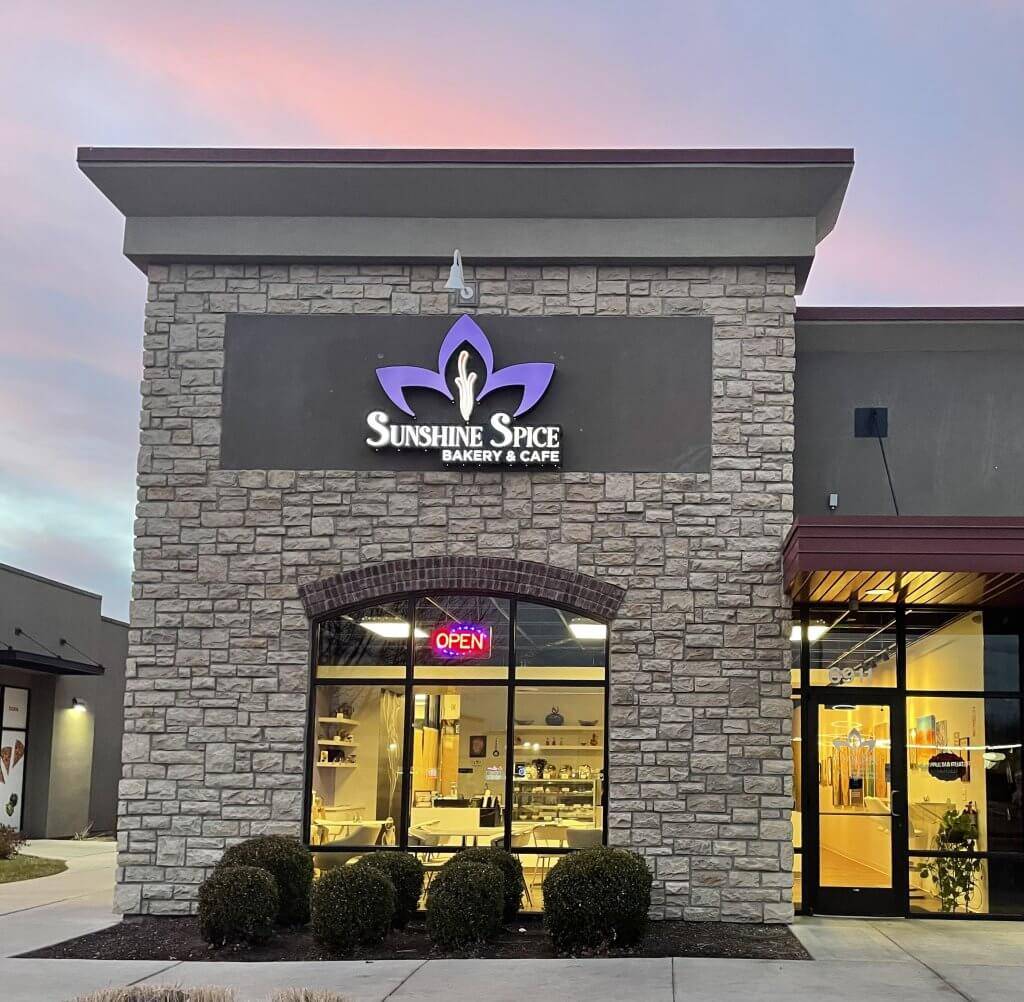 Q: Is there a unique or special story about your creations, baking or the journey it took to get to this nomination that you could share?
"Before opening our bakery/café, I had never done any baking, but I was a really good cook. We tested recipes as we worked on opening our space and then refined those recipes once we opened, taking suggestions from our customers. During these past three years, we have taught ourselves not just how to bake but to create pastries that smell good, taste delicious and look artistic."
Congratulations to these inspiring and talented James Beard Boise-area nominees!
There's only one way to cure those hunger pangs you're feeling, and that's planning a trip to Idaho to experience these Boise James Beard-nominated chefs' wondrous creations firsthand. In the meantime, learn more about them and their popular restaurants.
Feature image credited to Bahar Shams Amir.
Updated on August 08, 2022
Published on March 15, 2022