Vanessa Hunt worked in partnership with Visit Idaho to create this Travel Tip.
Just two hours north of Idaho's state capital and nestled in the mountains, lies a charming lake town called McCall. Home to the beautiful Ponderosa State Park, Payette Lake, mountains, hot springs and a wide variety of outdoor and family activities, McCall offers something for the whole family during the summer. Check out the list below to create your perfect weekend getaway.
Ponderosa State Park
The real gem of McCall is Ponderosa State Park. Covering the 1,000-acre peninsula jutting into Payette Lake, Ponderosa State Park offers hiking and cycling trails, campgrounds, cabins, picnic areas, swimming, wildlife viewing, volleyball, and horseshoes. Be sure to catch the sunset at Osprey Point, which can be accessed by car. It's a great place to spend time in nature either as a day trip or over several nights.
Watch for Wildlife While Kayaking
Paddle along at your own pace on the Upper North Fork of the Payette River. Rent kayaks, paddle boards, and canoes from Backwoods Adventures and enjoy this non-motorized area where wildlife and nature abound. You may be able to spot moose, elk, deer, mink, otters, eagles and osprey.
Ice Cream Alley
This sweet stop is a must when you're in McCall. You'll find this treasured spot nestled between two historical buildings through an actual alley. Enjoy local ice cream flavors, such as huckleberry, in a quaint little courtyard.
The Pancake House
The Pancake House is a McCall classic. You'll see the parking lot packed all morning, but it's worth the crowds and the wait. Breakfast and lunch are served all day, so you can sample a few delicious dishes. Pancakes bigger than your head might be just what you need after an active day in McCall.
McCall Scenic Lake Cruise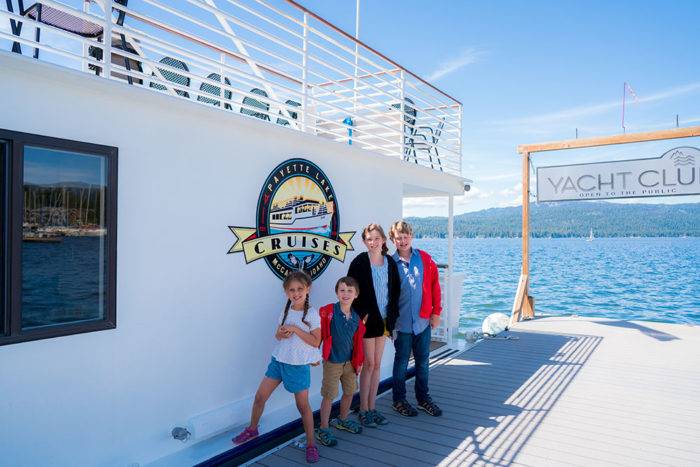 Take a 90-minute ride on the IDAHO, and enjoy views of the shore from the lake. Pick out your favorite beach house while you enjoy learning about the lake and the town from your local guide. Sunset cruises are also available.
McCall Fish Hatchery
What may seem like an unlikely activity, is a great educational experience at the McCall Fish Hatchery. Visitors can learn about the life cycle of salmon and follow it as they walk through each stage of the salmons' growth at the hatchery, from egg to release.
Go Fishing
After you've discovered the life cycle of fish, head out on the water and enjoy some fishing. There are several companies in McCall offering guided tours on the surrounding waters.
Raft the Payette River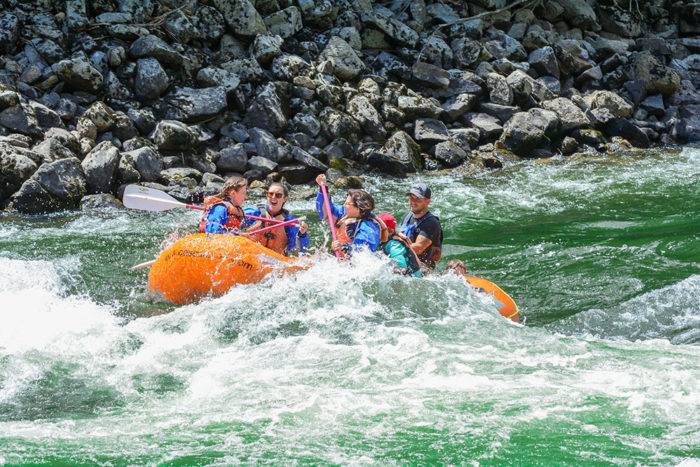 Part way between McCall and Boise along Highway 55, you will find Cascade Raft and Kayak, which offers a variety of guided rafting options for the entire family. Choose from relaxing scenic half-day floats to more challenging class IV paddling experiences with an experienced river guide.
McCall will stay with you long after you leave and its gorgeous scenery and outdoor fun and adventure will have you coming back for more!
Feature image credited to Vanessa Hunt.
Vanessa Hunt is a freelance photographer, travel writer, and mother of four. She is known for her focus on family-centered travel and world schooling and she runs the website wanderlustcrew.com.

Published on April 16, 2019