More than 80 percent of people in North America live in cities or urban areas where light pollution has eaten away at the night sky, leaving only a handful of places where jaw-dropping night skies can be found. With expansive areas relatively untouched by population growth and light pollution, Idaho is ready to show you the night skies you've been dreaming of.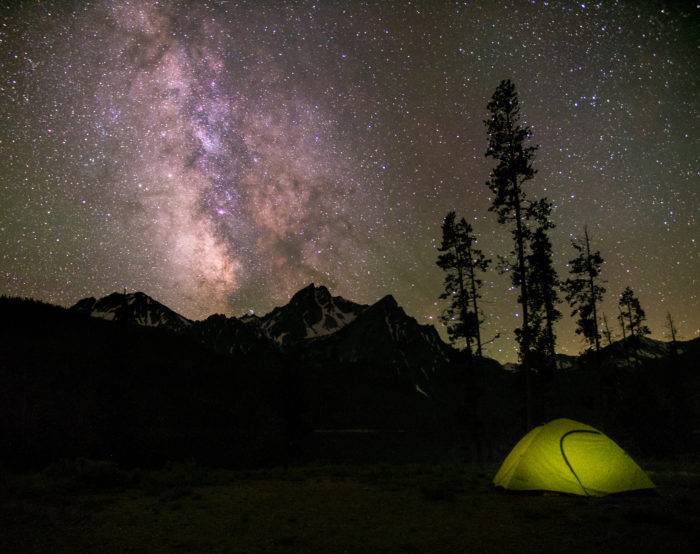 Idaho is home to the nation's first and only International Dark Sky Reserve. The Central Idaho Dark Sky Reserve is one of only 16 in the world and stretches across 1,400 square miles, encompassing the cities of Ketchum, Sun Valley and Stanley, the Sawtooth National Recreation Area, and the counties in between. Its coveted Gold Tier status designation from the International Dark Sky Association is reserved only for the darkest of night skies, making it easy for you to see the Milky Way, meteors, planets like Mercury and Venus, and other objects from space. No need for special equipment – your eyes will do the trick, but binoculars and telescopes are welcome.
Idaho is also home to a designated International Dark Sky Park. Venture to Craters of the Moon National Monument and Preserve for an out-of-this-world experience on the ground and in the sky. Craters of the Moon is well-known for its lunar-like landscape of lava flows, cinder cones, and other volcanic features by day, but at night, visitors can enjoy a celestial celebration. Attend a Star Party at the park and learn about the stars and planets visible from Craters, or take part in a ranger-led full-moon hike to see this national monument in a whole new light. Extend your star adventures by setting up camp at the parks's Lava Flow Campground where you can fall asleep under the stars each night.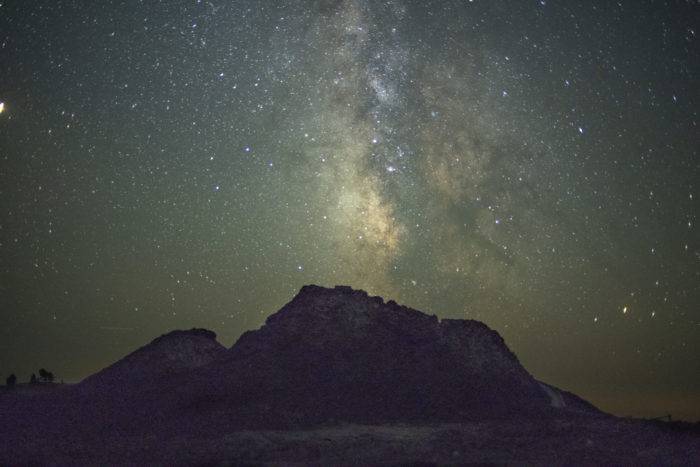 Did you know the Northern Lights can be seen in Idaho? That's right, no need to trek the globe in search of aurora borealis. Bonners Ferry, Priest Lake, Sandpoint and Coeur d'Alene all have the dark skies perfect for spotting this natural phenomenon when conditions are right.
Check out NASA's night sky planner to find out what night sky events are happening each month or spend some time brushing up on your constellations or meet up for a star party with one Idaho's astronomical societies when it's once again safe to gather in groups.
For more star inspiration, read about a night out under the stars in Idaho's wilderness.
It's easy to see why Idaho is aligned with the stars, but these amazing locations are just a taste of the breathtaking stargazing opportunities around the state. To find your perfect spot, just look to the skies.

Published on April 14, 2020