Melynda Harrison worked in partnership with Visit Idaho to create this Travel Tip.
Pocatello, known as the "Gate City" and "Gateway to the Northwest" has long been both a stopping point and a destination for people. Native Americans hunted and fished here for hundreds of years before fur trappers and traders were drawn to southeastern Idaho. Gold miners and pioneers came to Pocatello in search of riches or a safe resting point.
My family came to Pocatello to learn about its history and take a field trip back through time. By gaining a better understanding of Pocatello's history, we learned about the history of the Snake River Plain, Idaho, and much of the northwestern United States.
Pocatello is the fifth largest city in Idaho and was founded in 1889. The Portneuf River runs through southeast Pocatello and is framed by a system of greenways and trails. The river also borders the adjacent Fort Hall Indian Reservation, home of the Shoshone and Bannock tribes.
In just two days, we were able to explore the historical highlights of Pocatello and learn just enough about this town to want to return.
Day One
For the first day of our history field trip, we learned about the people who lived here before Westward Expansion (and who still live here today) and the folks who first came to what is now Pocatello.
Shoshone-Bannock Tribal Museum
306 Pima Drive, Fort Hall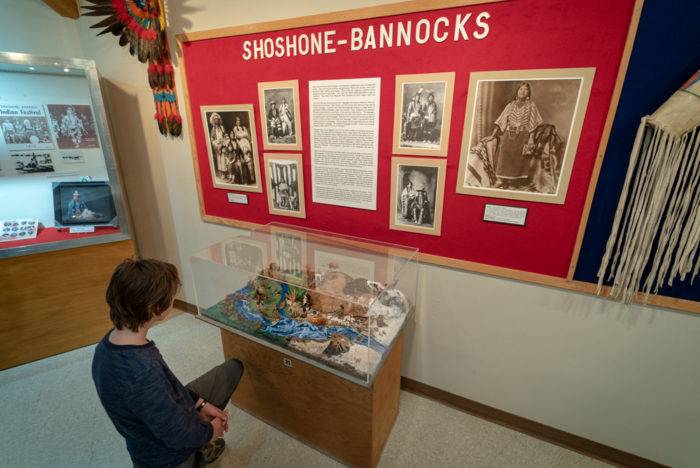 Our first stop was at the Shoshone-Bannock Tribal Museum in Fort Hall, about 15 minutes north of Pocatello on the Fort Hall Indian Reservation. This small, but packed, museum tells the history of the Shoshone and Bannock tribes in the area. We also loved seeing the traditional dress, crafts, life-sized travois system, and the tribute to American military veterans.
The museum is closed on weekends, so plan your visit accordingly.
Chief Pocatello Statue
2695 S 5th Ave, Pocatello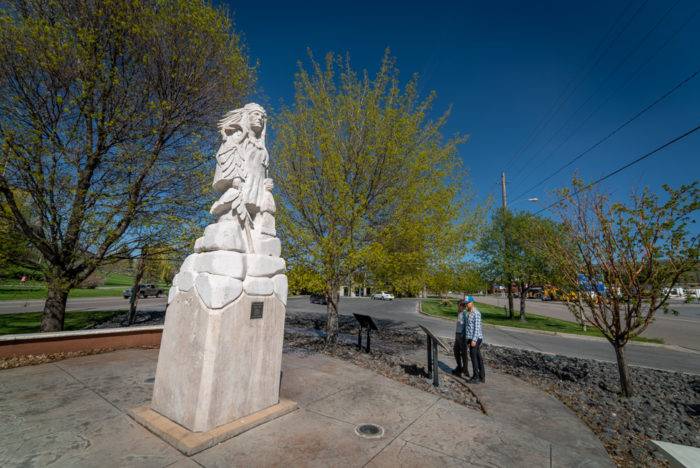 The town of Pocatello got its name from the Shoshone tribal chief of the same name. Chief Pocatello granted the railroad a right-of-way through the Fort Hall Indian Reservation and guided his people through a time of great transition.
There are several interpretive signs describing Chief Pocatello's life. We spent about ten minutes here and were glad to get a little background on the man for whom the city was named.
The statue is located on an island in the median between 4th and 5th Street and shares a parking lot with the Visit Pocatello Visitor Center. There's also a rose garden next to the visitor center worth taking a sniff at.
Fort Hall Replica
3000 Ave. of the Chiefs, Upper Level Ross Park, Pocatello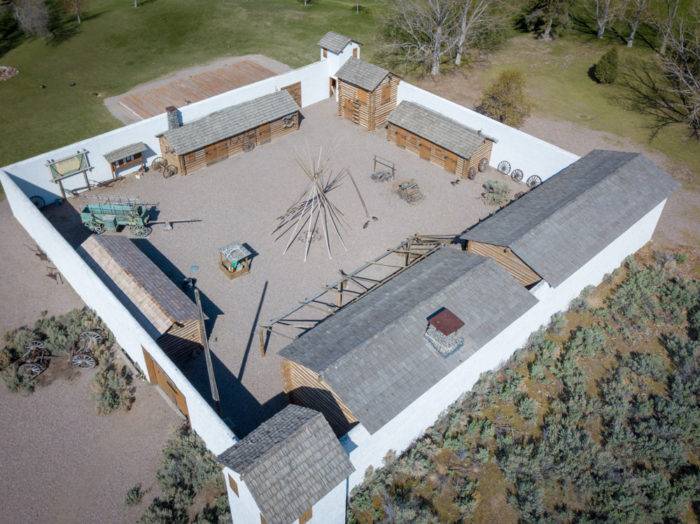 Just a few minutes' drive or walk from the Chief Pocatello statue is the Fort Hall Replica and Bannock County Historical Museum.
Fort Hall was a small outpost on the Oregon Trail built in 1834. It was one of the most important trading posts in the Snake River Valley, lasting until 1863. At the replica (open in summer), guests are encouraged to wander and explore inside the walls. This living museum explores westward expansion through historical artifacts.
This is also a great place to run around and be a little active during a field trip of historical museums. The area is rife with marmots that squeak and dart in and out of their holes. It's part of a larger complex that includes the Bannock County Historical Museum, the Pocatello Zoo, Ross Park, Ross Park Aquatic Complex, and a small replica of Old Town Pocatello.
Day Two
On the second day of our history field trip, we stepped forward in time and then way, way, back.
Historic Downtown Pocatello Walking Tour
Park off South Union Pacific Ave. in the Depot parking lot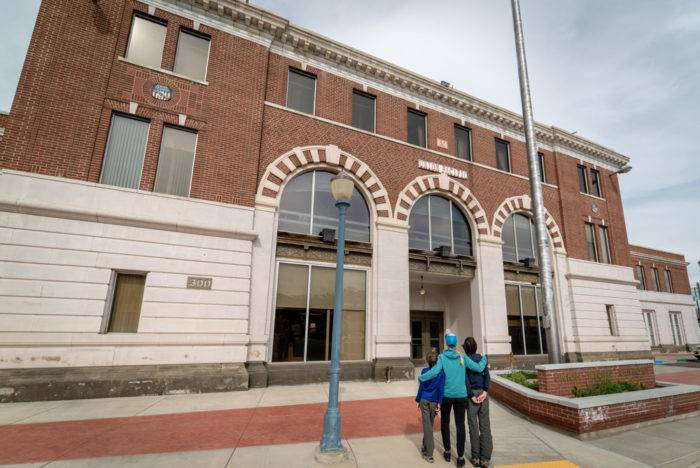 We downloaded a walking tour map and building descriptions and set off from the Union Pacific Depot (free parking). You can't go inside the depot, but by peeking in the windows, we could tell it looked pretty interesting.
One of the things we really like about downtown walking tours is that it keeps the kids motivated to stroll around town. It's like a scavenger hunt as we look for the next historic building or artwork. And we learn a little about the history of the town while we are at it.
We popped into a coffee shop for caffeine and pastries to keep our energy levels up.
In summer there are art walks and farmers markets downtown, which would make the walk even more fun.
Idaho Museum of Natural History
698 E Dillon St, Pocatello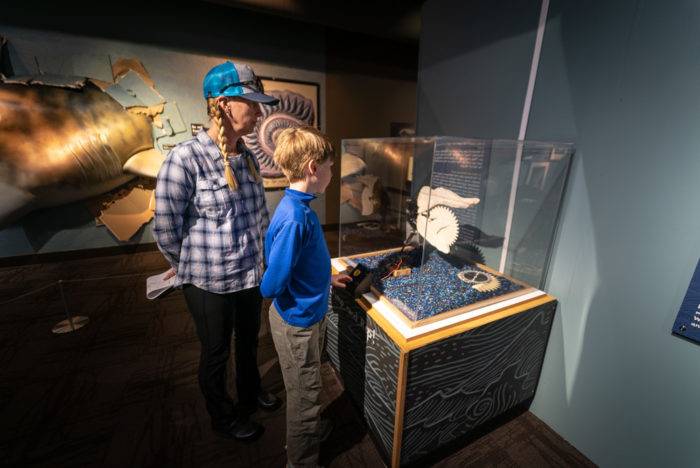 Our final stop before heading home was the natural history museum on the Idaho State University campus. This little museum packs a lot of "wow."
We were most fascinated by the Buzzsaw Shark exhibit. These critters, with their crazy whorled teeth, lived in Idaho 270 million years ago (I told you we were going way back in time). The exhibit has fun paintings, fossils, and models demonstrating how their jaws worked.
The museum also has temporary exhibits and ice age animals, including the bison latifrons or long-horned bison, which you'll also spot on the museum's logo. The interactive children's room will delight little ones, and the museum runs all sorts of interesting programs and lectures from botany to astronomy.
Enjoy exploring!
Melynda Harrison writes about travel and outdoor family adventure at TravelingMel.com, YellowstoneTrips.com, and for many local and regional publications. When she's not behind a laptop, you can find her cross-country skiing, hiking, or floating a river.

Published on May 14, 2019