You don't have to visit another planet to experience out of this world technologies and topics! Hackfort, the tech-focused fort of Treefort Music Fest (March 21-25, 2018) brings people together who are passionate about all forms of technology at Jack's Urban Meeting Place (JUMP) in downtown Boise.
Treefort Music Fest is in its seventh year as a music festival, priding itself on featuring up-and-coming indie artists alongside a handful of larger, well-known acts. Hackfort is no different – you'll hear from local innovators that are working on big ideas right here in Boise, as well as from creators and researchers that are responsible for some of the most popular video games, board games and technologies in the world today.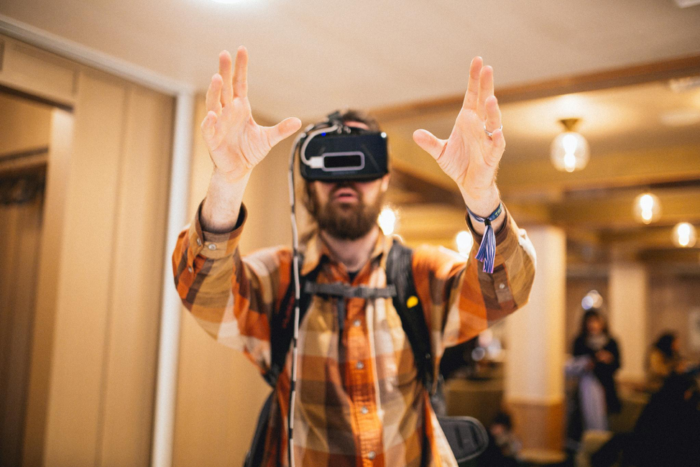 In Hackfort's fourth year running, Hackfort differentiates itself from other tech conferences by focusing on the more uplifting aspects of tech. With the purchase of a Hackfort Badge or Treefort Pass, you can build a robot prototype, create a musical instrument from scratch or hear about the future of alien-finding innovations (just to name a few).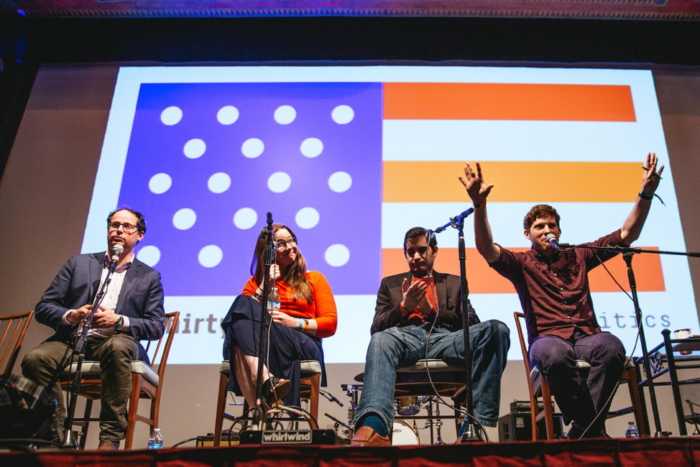 From virtual reality to augmented reality, astronauts to robots, video games to board games, or TwitchTV viewer to Wired Reader, Hackfort has your wild weekend passions and projects covered. There's even a free, open-to-the-public Hackfort Expo Hall, where you can experience the gadgets and games that local creators are building in virtual reality, augmented reality and more!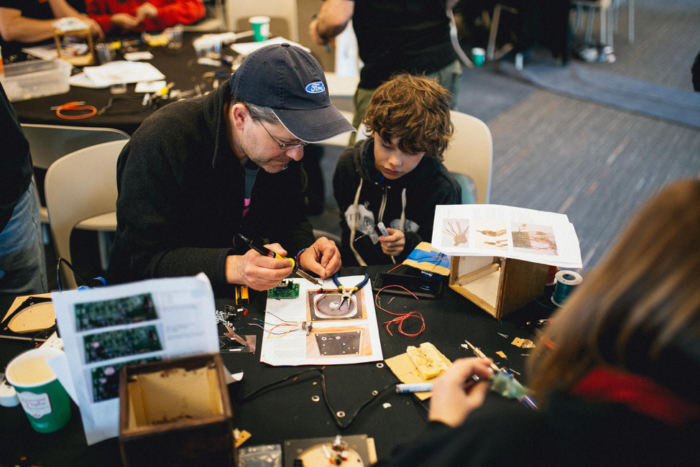 Here are just a few highlights to get excited about for this great event:
Nine Inch Nails Guitarist Robin Finck
Nine Inch Nails guitarist Robin Finck is Hackfort's featured keynote speaker for 2018. He will be speaking about how he transitioned from composing for NIN to video games.
The man who inspired Finck to start composing music for video games, Mike Wilson of Devolver Digital, will also be speaking. Wilson will teach you how to either leverage your already existing music or create future compositions to be the tunes folks are rocking out to when playing their favorite games (like Hotline Miami!).
The Search For Alien Life Didn't End The X-Files
Alejandro Rojas (HuffPost), Ben Hansen (Fake or Faked: Paranormal files) and Marc D'Antonio (Mutual UFO Network) will be discussing the newest technologies in the search for life beyond our home planet in an on-stage dialogue about UFO explorations.
Get Marketing Tips From Top Tech-Journalists
Boise transplant Jennifer Kite-Powell (Forbes) will be moderating a panel on how to get your newest innovation featured by top tech publications. Panel participants include Neel Patel (Wired), Alejandro Rojas (HuffPost), Chris Longo (Den of Geek) and more.
Additionally, local internet experts Nathan Barry (ConvertKit) and Marshall Simmonds (Define Media Group) will review and rejuvenate your blog to help you achieve your 2018 content creation goals.
But wait, there's more! Marshall Simmonds crunches internet data trends, stats, and tools so you don't have to. Simmonds will provide hacks to ensure your content performs well on the internet.
Bitcoin and Cryptocurrency Are Two Major Buzzwords Right Now
Come learn all about bitcoin from the team at ConsenSys – Jack Spallone, Adam Wozney and Evan Van Ness – and why you should join the bitcoin community! In addition, local data genius Cameron Crow of Kount has developed a solid system for figuring out when to buy or sell one of the many cryptocurrencies that currently exist. He's going to share his 'trade' secret at Hackfort.
Cryptocurrency stands to disrupt more industries than just the national banking system; music will heavily be influenced by the blockchain. Join Jack Spallone of Ujo Music to find out how to get ahead of the curve and be ready for the biggest change in the music industry since Napster.
For more information on the Hackfort schedule or Treefort Music Fest, click here.
Angel Abaya is a content creator and public relations assistant on the Treefort Music Fest Communications Team. She also works as an administrative assistant and musical artist for local arts organization, LED, and teaches music classes at Boise Rock School. You can find her playing in various bands such as Electric Coconut, Purring Mantis and Angel Food.

Published on March 16, 2018