If you're looking to pump up your winter with a wild tube ride there are tubing hills throughout Idaho to soothe your inner thrill-seeker. This family-friendly activity can be a short excursion or an all-day stop, depending on what you're looking for. Either way, prepare to suit up and scream (or maybe just laugh).
Boise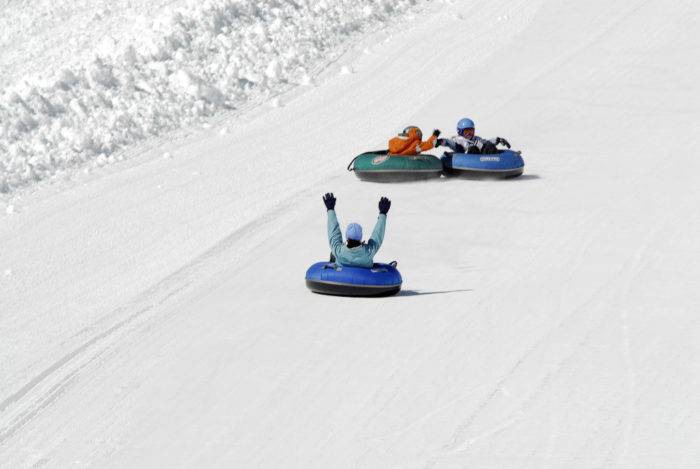 Tubers can enjoy two-hour sessions on this 800 foot downhill thrill ride. A tow rope will bring you and your tube back to the top to do it all over again.
Trip Tip: Plan ahead for the tubing hill. Online reservations are required because of a limited number of spots for each session. Tubers must be 36" tall to slide.
Eagle
Climb aboard a tube at Gateway Parks in Eagle Island for a fun-filled adventure. All you have to do is hunker down, enjoy the ride and hop on the magic carpet to get back to the top.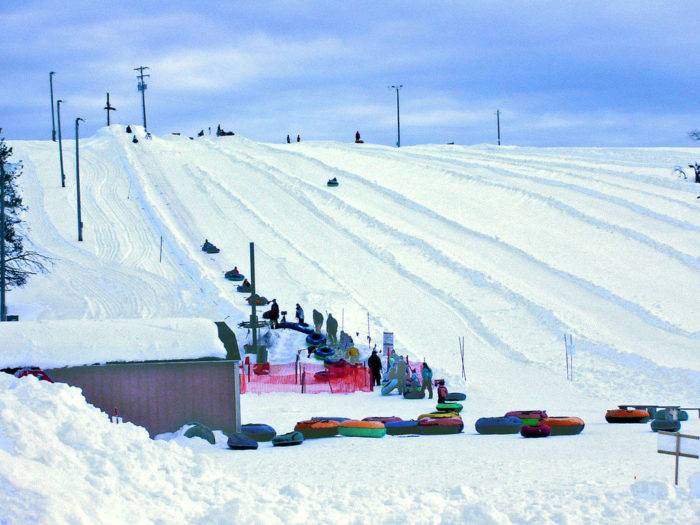 McCall
Located in McCall, this 700 foot tubing hill features four runs for tubers to choose from, each with varying levels of difficulty. Once at the bottom, hold on to a tow rope for a short ride back to the top. Then do it all again.
Trip Tip: Stay late for an exciting tubing twist. The Activity Barn offers night tubing on Friday and Saturday nights as well as during the holidays and the Winter Carnival.
Garden Valley
This 900 foot hill will keep tubers on their toes with three runs to choose from. The runs range from "mild" to "wild" depending on what kind of tubing experience you're prepared to tackle. A tow rope will pull your right back to the top of the hill and set you up for your next ride. Tickets are sold in one and two-hour time increments.
Trip Tip: Go online before you go. Garden Valley is only about an hour from Boise making this is a popular winter recreation spot. The only way to guarantee a spot on the hill is to purchase your ticket online before you arrive. Walk-up purchases are allowed, but there's no guarantee you'll make the cut.
Twin Falls
This tubing spot offers thrill seekers a place to have a little fun while friends or family take on other adventures, like skiing. The $13 rental fee is for a two-hour tubing session.
Trip Tip: The tubing hill primarily operates on Saturday and Sundays so plan ahead.
Grangeville
Snowhaven is located just 7 miles from Grangeville. You can tube or ski, or do a combo of both. Hours of operation are typically 10 A.M. – 4 P.M and only on the weekends and some holidays.
Trip Tip: Subject to change. Night skiing and tubing are offered at Snowhaven during extended hours that run from 4 P.M. TO 9 P.M. However, the winter spot can choose to cancel these depending on the number of people showing up, so it's good to check the website or the Facebook page first.
Kellog
Sit back and enjoy this wild ride at Silver Mountain Resort. Fly down four lanes of snow tubing fun and then climb aboard the moving carpet to end up back at the top, minus all that hiking, then do it all again.
Trip Tip: Snow tubing session are two hours long. Reservations are strongly encouraged.
Don't forget to share your tubing adventures with @VisitIdaho.
Feature image credit: Idaho Tourism

Published on December 22, 2015