A hot spring soak is a quintessential winter experience. Idaho's well-known for dazzling mountain views and an abundance of hot springs perfect for kicking back and enjoying the day. Check out these locations around the state for your ideal winter getaway.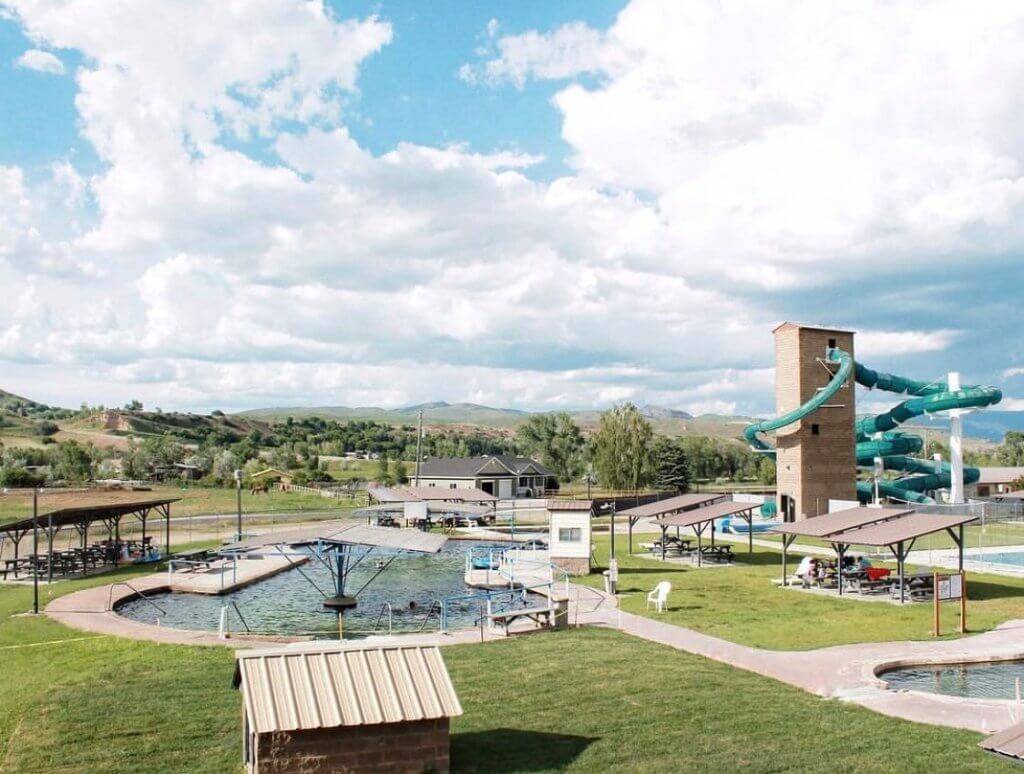 Settle in for a relaxing soak at Bear River Hot Springs. This destination features an intimate 105 °F mineral soaking pool for the adults, while the kids can enjoy the peanut pool that ranges from 85°F to 95°F° and is just three and a half feet deep. Extend your stay and reserve one of the hotel rooms or cabins available onsite.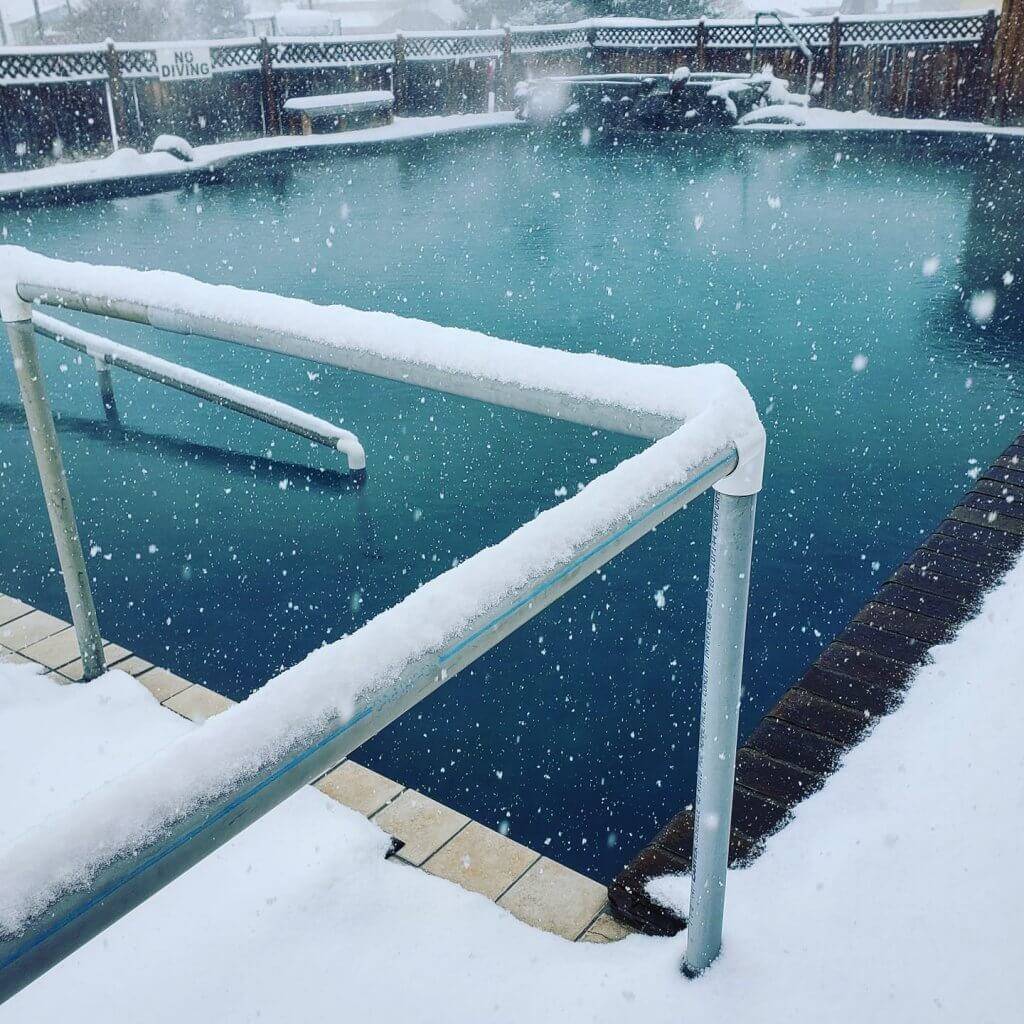 Refresh and relax at Mundo Hot Springs. The geothermal water is piped directly from the spring to the pool and spa and is temperature-controlled for the perfect soak no matter the season. An entry ramp is available for easier access to the pool. During the winter months, warm up with homemade soups from the Bistro. Onsite lodging includes the Pool House that can sleep up to seven, a cabin, a hostel, and RV sites with full hook-ups.
Enjoy a mineral soak in eastern Idaho at Heise Hot Springs. The water is kept around 104°F which makes it an optimal location to soak away the day. A second pool sits at 92°F and is ideal for kids or those seeking an alternative soaking temperature.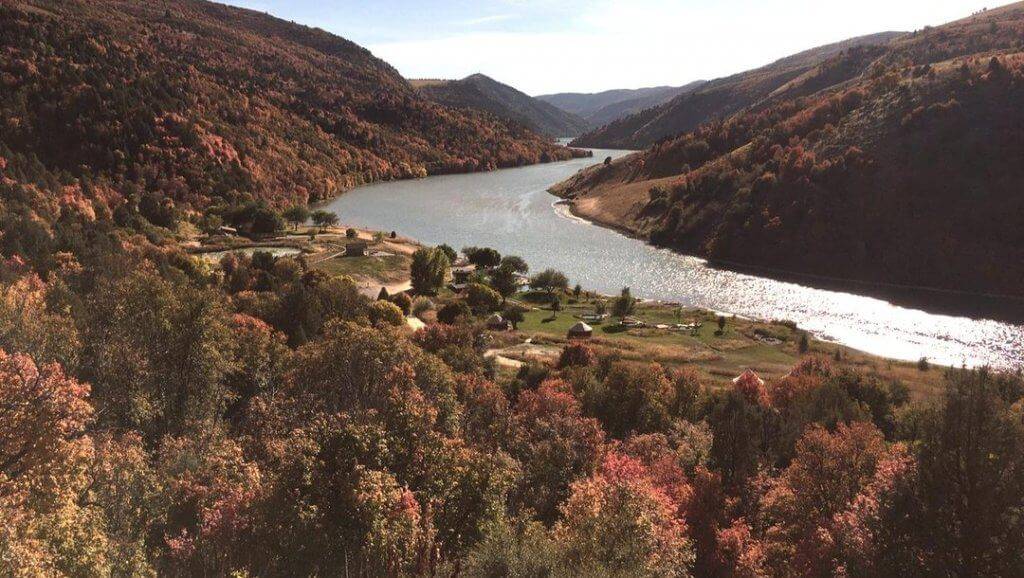 The riverfront pools at Maple Grove Hot Springs offer an intimate nature getaway. Take a dip in any of the three riverfront circular stone pools with views of the Bear River and Oneida Narrow Reservoir. If you're looking to cool down, try the recreational pool with temperatures ranging from 95°F to 100°F. Maple Grove Hot Springs offers a variety of overnight stay options from yurts to a cozy, rustic cabin and even camping when the weather allows.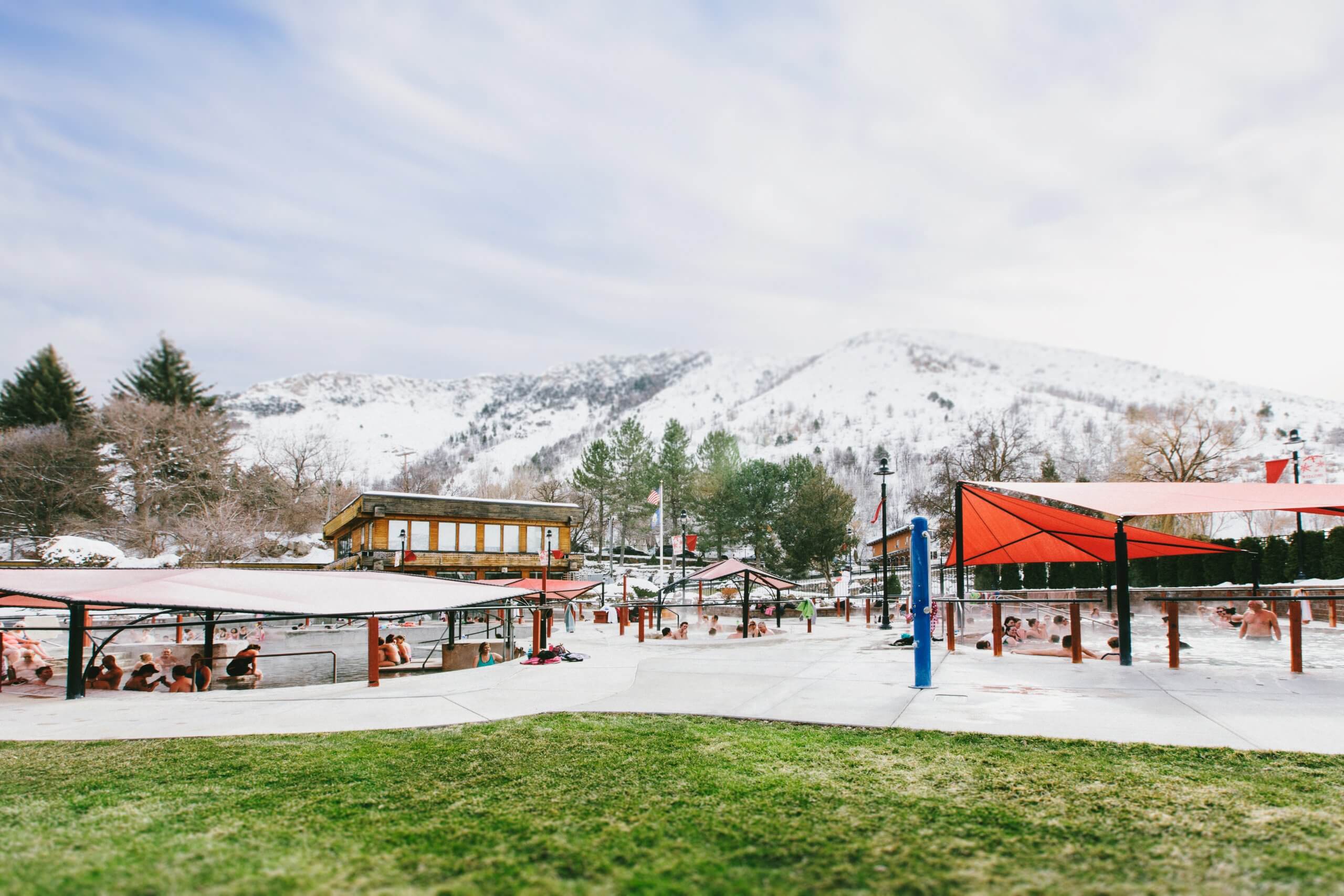 The hot pools in Lava Hot Springs serve up non-stop relaxation with five gravel bottom pools perfect for a winter soak. Bubbling out of natural underground springs, this mineral water is not only restorative but lacks the sulfur odor many hot springs possess. The pools vary in temperate from 102°F to 112°F so it's easy to find a pool that's perfect for you.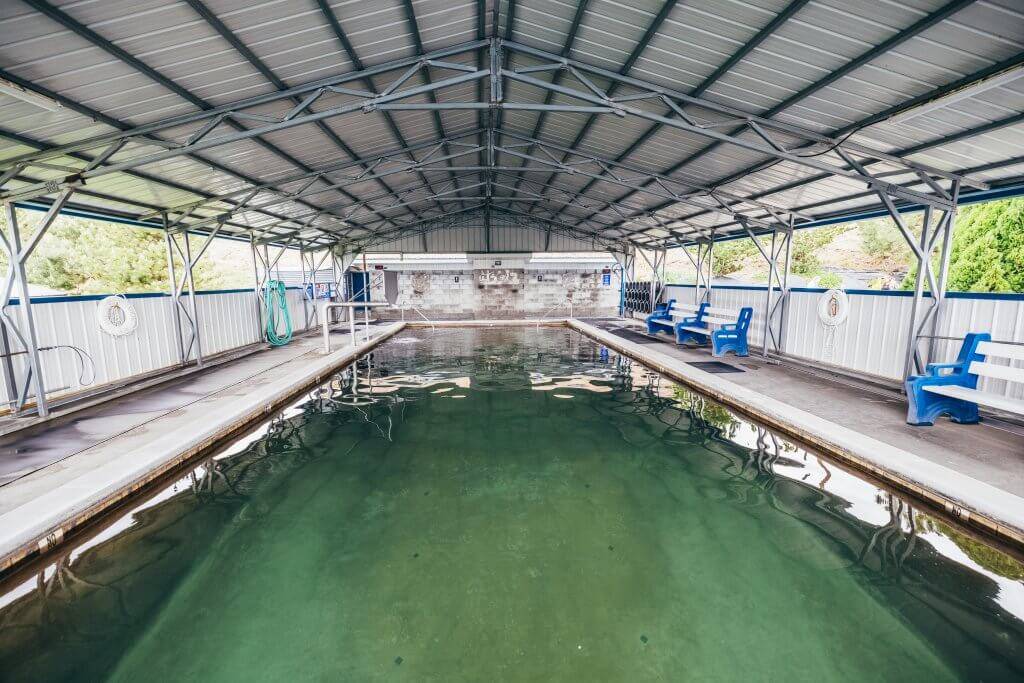 Grab a seat and enjoy a leisurely soak at Roystone Hot Springs. The hot tub is filled with mineral water about 104°F but if you need a little cooldown, look no further than the private pool. Reservations are required for a visit and the RV park is open year-round.​​​​​​​​​​​​​​
Spend a night or weekend at Challis Hot Springs on the banks of the Salmon River in Round Valley. These odorless hot pools are regularly replenished by natural freshwater flows and the larger pool is kept around 100°F during the winter months while the smaller pool sits around 105°F.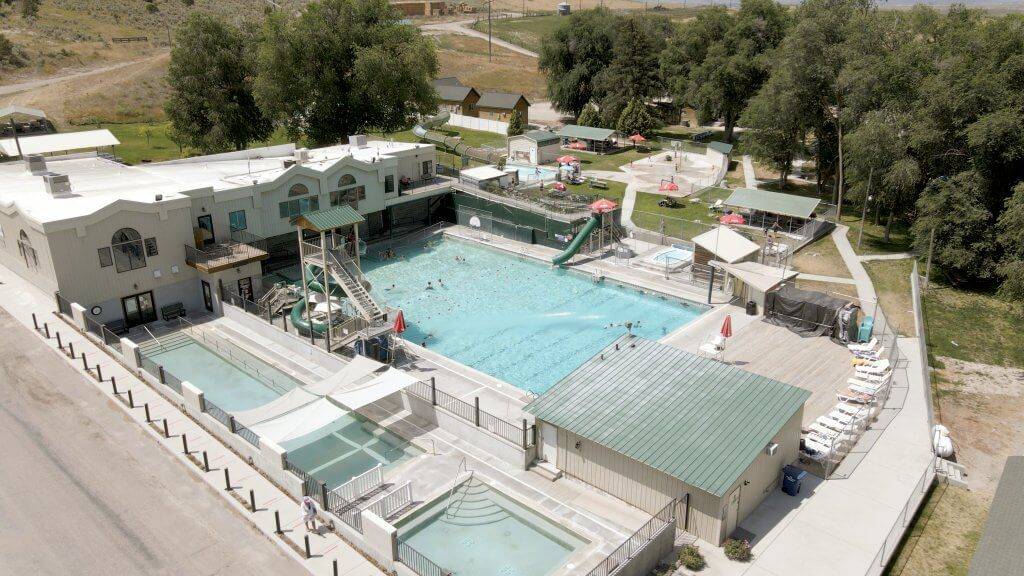 Make a stop in southeastern Idaho to visit Downata Hot Springs. During the winter months, visitors can enjoy two hot pools with relaxing jets. The natural spring that feeds these pools registers at 112°F at the source. But don't worry, the water is cooled for use. Find a variety of onsite accommodations for a long weekend stay.
Established in 1881, this oasis in southwest Idaho offers a hot mineral pool, camping, and an events center. Day swimming passes are available for those not overnighting. This unique location is packed with history and visitors will find a variety of historical pieces onsite.​​​​​​​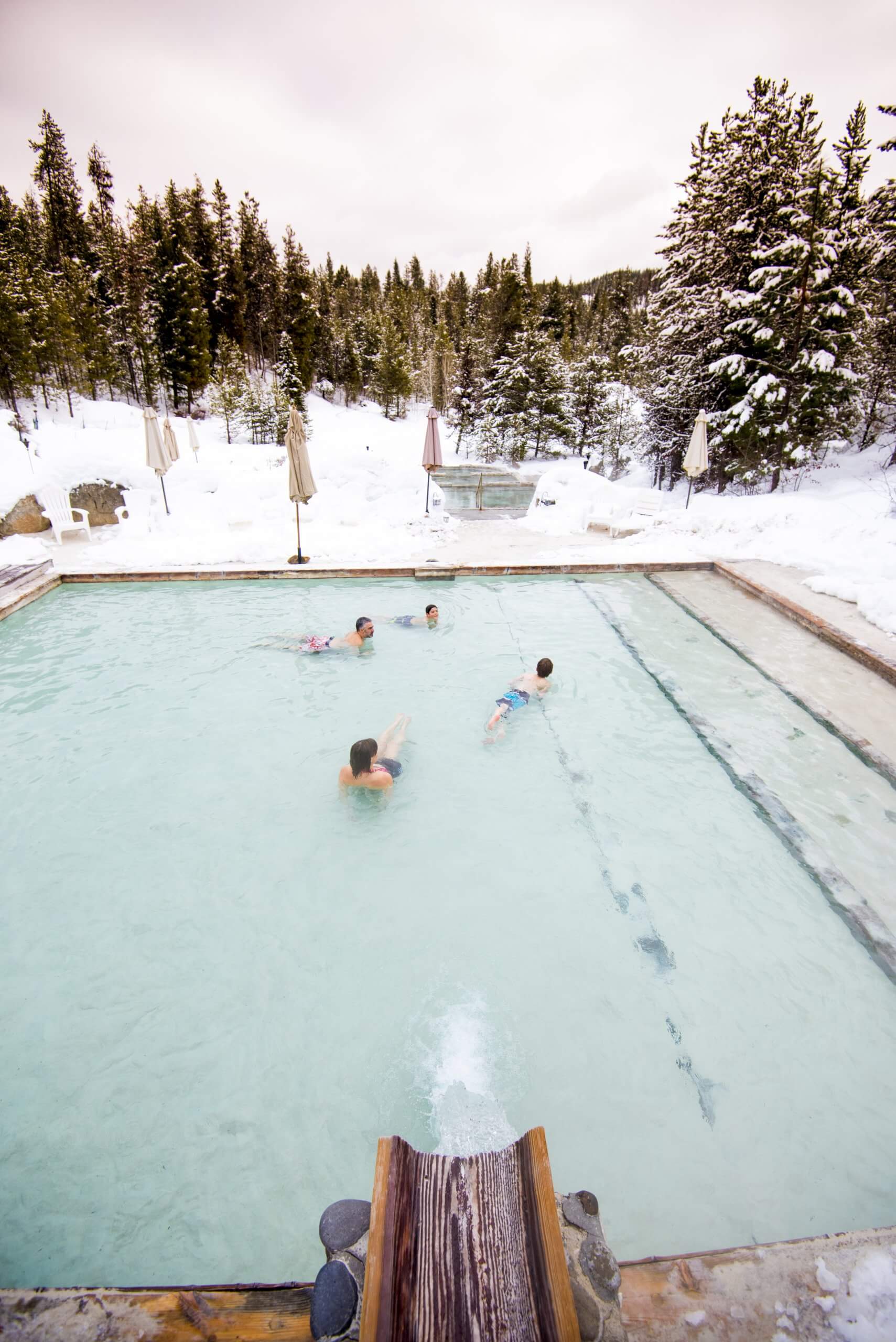 This mountain getaway features six hot pools at varying temperatures ranging from 85°F to 110°F. Visitors will enjoy heated sidewalks and pools with sandy bottoms perfect for kids. The road to access Gold Fork is a well-maintained dirt road, but you'll want to be prepared for winter driving conditions.
No matter how you choose to experience Idaho's hot springs, you are sure to plan a return visit to enjoy more of this amazing natural resource. Remember to travel responsibly and tag #Visitidaho on your winter adventures.
Hungry for more hot springs? Check out this guide winter adventure in southwest Idaho or peruse this collection of other hot springs around the state.​​​​​​​
*Hours of operation and entry requirements will vary. Please refer to each location's website for up-to-date information.

Published on November 30, 2021