This is a sponsored post.
Know the difference between a centrifugal and a cold-pressed juicer? How about the health benefits of activated charcoal, yacón syrup or fresh turmeric? If you need to brush up on your extraction expertise, head to any of these awesome juice shops around Idaho for an education in liquid nutrition. From classics like beet, carrot, and apple, to more out-there medleys—like watermelon, coconut water, basil, lime and Himalayan sea salt—these Idaho juice shops offer an array of colorful, health-conscious concoctions.
Boise Juice Co., Boise
Whether you're looking to slay your thirst on a hot summer day or detox after a debaucherous night, Boise Juice Co. has your back. The State Street juice joint offers an assortment of raw, cold-pressed, organic juices like the Holy Kale—packed with kale, spinach, romaine, parsley, cucumber, celery, red apple, lemon and spirulina—or the Nice Melons! with red apple, cantaloupe, orange, carrot and lemon. Boise Juice also offers an array of popular acai bowls topped with fresh fruit and organic hemp granola.
The Wellness Bar, Coeur d'Alene/Hayden/Post Falls
The Wellness Bar has the North Idaho juice market on lock down. With three storefronts—the flagship in Coeur d'Alene, the second shop in Hayden and the third in Post Falls—this mini juice empire offers raw, fresh-pressed juices, smoothies and acai bowls to everyone from "cross-fit junkies to moms with flocks of kids." Options include the CDA Green, filled with apple, cucumber, celery, kale, ginger and lemon; or the Beet the Blues with beet, apple, celery, carrot, lime and ginger. You can also pick up a honey lavender latte or a quinoa salad if you need more of an energizing pick-me-up.
Whole Foods Market, Boise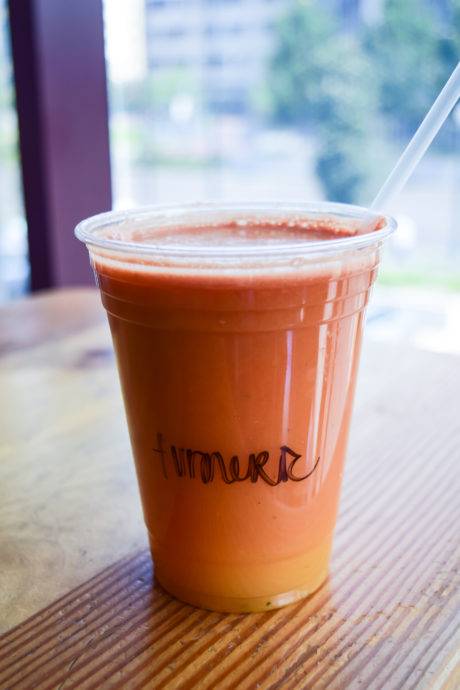 The next time you're stocking up on organic veggies and cage-free eggs at Boise's Whole Foods Market, make a pit stop at the grocery chain's coffee and juice counter, where you'll find baristas loading armfuls of carrots and beets into their whirring juicers. Whether you opt for The Cleanse—packed with beet, ginger, parsley, spinach, carrot and orange juice—or the refreshing Turmeric, with watermelon, orange, lemon and anti-inflammatory turmeric, you're sure to leave with a glow and spring in your step.
4 Roots Juice Bar and Cafe, Twin Falls
4 Roots Juice Bar and Cafe is a healthy hub in Twin Falls. The lime green-splashed space purchases produce directly from local organic farms and prides itself on being a "totally gluten-free cafe," with options like Avocado Toast on gluten-free bread with cashew cream and a Wild Rice Bowl with shredded kale and goat cheese. Fresh juice choices range from the comforting Carrot Cake—with celery, apple, orange, carrot and cinnamon—to the more intense Morning Detox, with kale, celery, cucumber, apple, parsley and lime.
Fresh Healthy Cafe, Boise
Recently opened in Boise's BODO district, Fresh Healthy Cafe is a franchise with locations worldwide, including Lebanon and the United Arab Emirates. If its name doesn't clue you into its mission, the bright, airy space flooded with natural light and splashes of bright green certainly will. Menu options range from build-your-own savory Protein Bowls to Super Smoothies, like the Pitaya Passion with almond milk, mango sorbet, pineapple and pitaya, the antioxidant-laden dragon fruit. Fresh squeezed juices include the Fountain of Youth—with apples, blueberries and strawberries—and the Beet Punch with beets, ginger, lemon, apples and carrots.
City Beach Organics, Sandpoint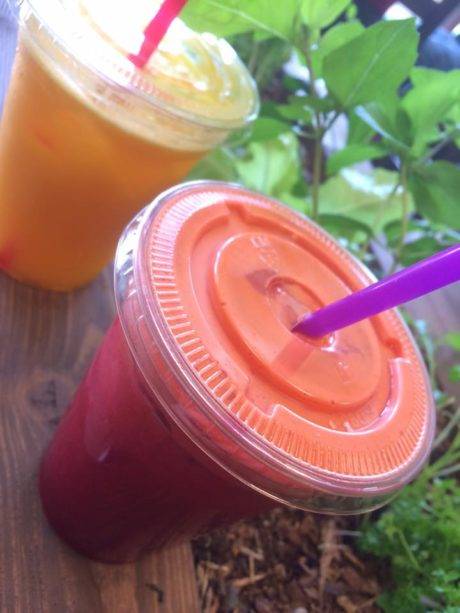 Adorned with warm wood and galvanized steel, Sandpoint's City Beach Organics opened its doors this summer to a North Idaho crowd clamoring for a good-for-you menu. Options range from the Vegan Pesto Melt—with vegan ranch, spinach, tomato, avocado, turmeric, walnut meat and local microgreens—to vegan Cherry Amaretto cheesecakes and locally roasted Evan's Brothers coffee drinks. The fresh juices are also a draw for sunbathers hydrating on the way down to the town's sandy City Beach, with choices like the Swell Not—with cucumber, ginger, fennel, turmeric and lime—or the Mint Revival with cucumber, apple, lime, mint and spinach.
Boise Co-op, Boise/Meridian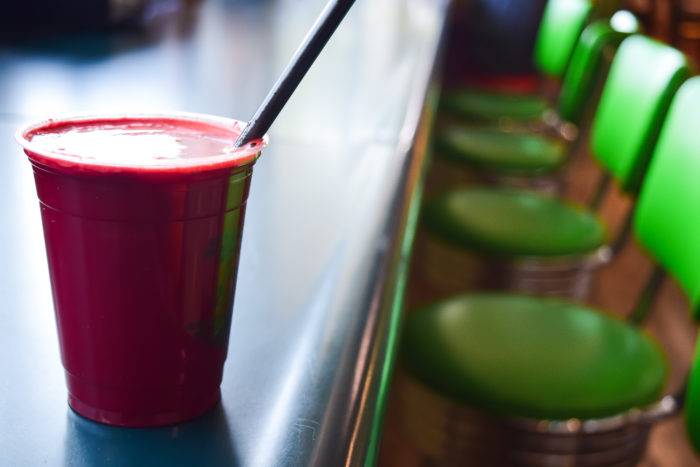 Though you'll find cooler shelves stocked with various juices at Boise's North End natural foods mecca, for fresh juice it's best to make a beeline to the deli's organic juice counter. Whether you opt for the Blushing Gardener—with beet, apple, kale, spinach, parsley, basil and celery—or the Fresh Start with apple, celery, mint and lemon, the Boise Co-op's juice game is on point. And no worries if you're not a North Ender: You'll find the same juices at the Village at Meridian, where the Co-op opened a second location in late 2015.
Tara Morgan is a freelance food and booze writer. She's an Editor at Edible Idaho Magazine, writes for publications like VIA Magazine and SIP Northwest and runs the website Boise Feed. She loves an epic dinner party, good design, bad puns and pretty much every French rosé ever made.

Published on August 17, 2017