The X Games Invitational returns to Boise and this year will be bigger and better than ever before.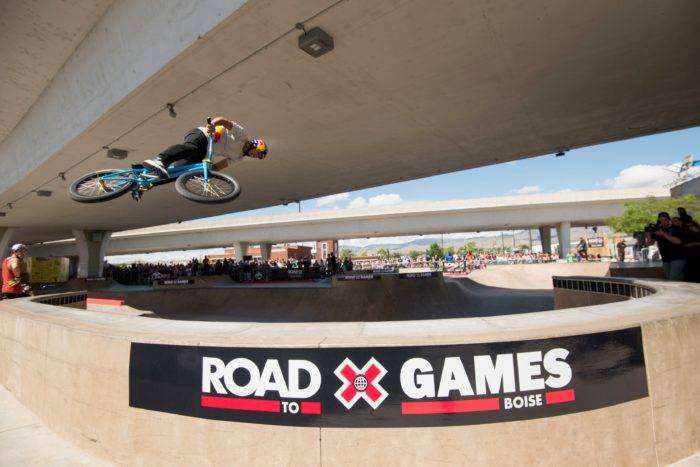 Come June 15 and 16, Rhodes Skate Park in downtown Boise will be center stage for world-class athletes looking to secure a spot in X Games Minneapolis. As a bonus to this adrenaline pushing action, the newly added Harley-Davidson Hooligan Racing event will rev up the excitement at CenturyLink Arena.
Similar to last year, the main events at Rhodes Skate Park include Men's Skateboard, Women's Skateboard and Men's BMX. Events at Rhodes Skate Park are free and open to the public, however, a limited number of tickets will be available for purchase for bleacher seating to view the Park competitions at Rhodes Skate Park on Friday and Saturday. The seating area for these events has been expanded from last year giving you more ways to see this heart-pounding action. Check out the schedule of events and how to purchase tickets here.
Also new this year, live music! Local bands will help set the pace for competition on Friday and Saturday at Rhodes Skate Park with music kicking off each day at 11 a.m. and wrapping up around 7 p.m.
If you're looking for a different kind of competition, head over to CenturyLink Arena for the Harley-Davidson Hooligan Race on Friday, June 15th. This fast-paced event will showcase 60 motorcycle riders from across the country on a flat track course inside the arena. Doors open at 6 p.m. and you can purchase your tickets in advance.
Shuttles, Road Closures, and Event Access
Parking will not be available at Rhodes Skate Park during the event, but there are lots of other options when it comes to accessing this athletic showdown. Please note ADA accessible parking will be available on a first-come, first-served basis in a designated lot near 16th Street. Click the map below for a closer look at parking and transportation options.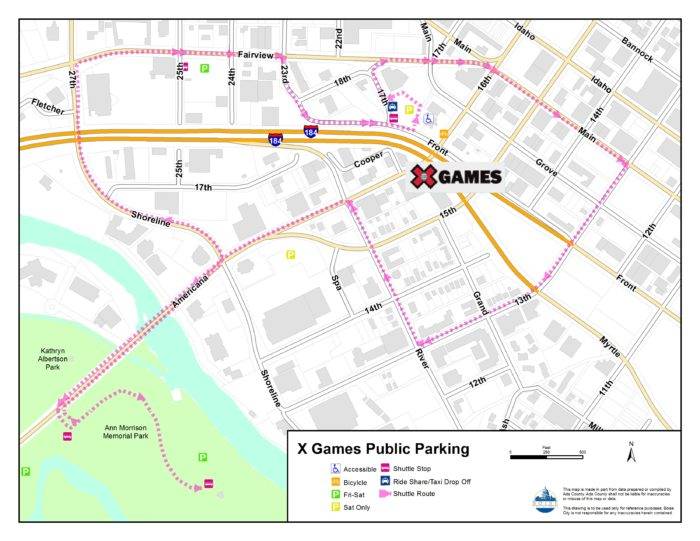 A free shuttle service will be available on Friday and Saturday to transport spectators to Rhodes Skate Park.
You can find shuttle pick-up/drop-off locations at:
Ann Morrison Park (two locations: near Americana entrance and west side of park playground)
City-owned Park & Ride lot at the corner of Fairview Ave. and 25th Street
Spectators will be dropped off and picked up on Front Street between 16th and 17th near Rhodes Skate Park
Shuttles times will run as follows:
Friday, June 15 shuttles will operate from 9:30 a.m. until 5:30 p.m.
Saturday, June 16 shuttles will operate from 9:30 a.m. until 7:00 p.m.
Shuttles will depart from pick-up locations approximately every 15-20 minutes
Bike parking will be plentiful for those willing to ride in on two wheels. The bike lot will be located between Front St. and Grove St. on 16th Street, across from Fire Station 5. Bikes are not allowed on the shuttles for safety reasons.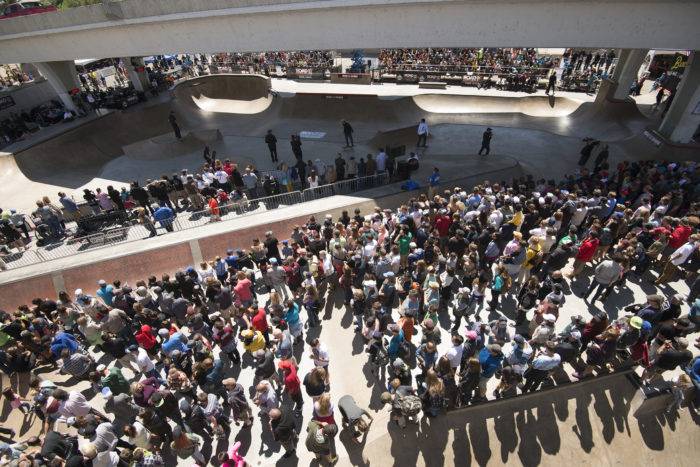 Know Before You Go
This fun-filled event will have plenty to keep the whole family busy, but there are few items that will not be allowed into the X Games event area.
Those prohibited items include:
Glass containers
Umbrellas
Folding chairs
Tents or structures
Drones
Pets
For a complete list of prohibited and restricted items, click here.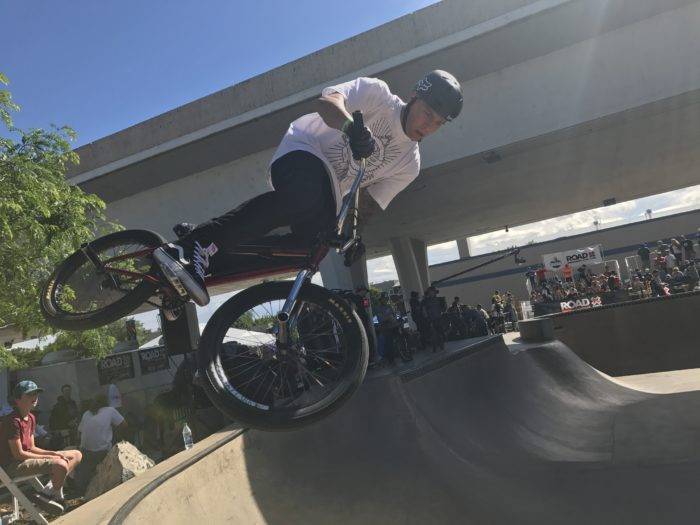 The event will also be streamed live June 15 – 16 through the X Games Facebook page and YouTube channel. In addition to the live stream, fans can catch the Boise Park Qualifier coverage on ABC as part of the World of X Games content on June 23, as well as coverage across X Games digital and social platforms.

Published on June 1, 2018