This is a sponsored post.
Sun Valley is an alpine skier's paradise and is best known for is its perfectly groomed ski terrain, beautiful blue skies, and uncrowded ski slopes. But, what is there to do if you don't feel like skiing on the mountain? Luckily, there are plenty of exciting winter activities! Read on to see how you can still have fun in Sun Valley without hitting the slopes.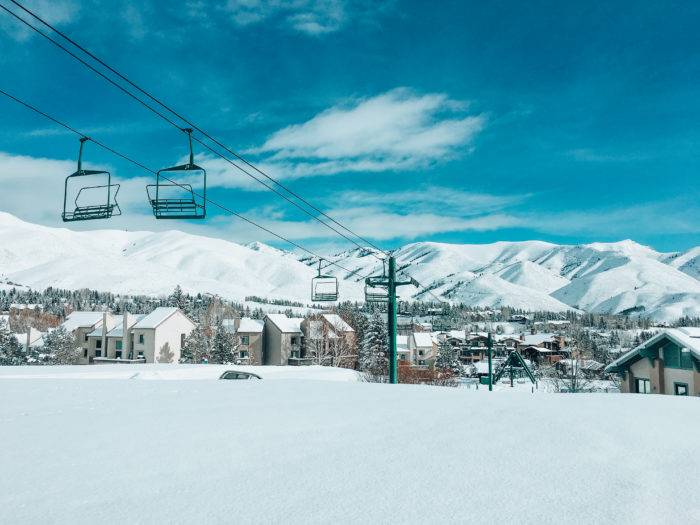 1. Go Ice Skating or Catch a Sun Valley Suns Hockey Game
The ice skating rink at the Sun Valley Lodge is a perfect day activity for families, couples or solo travelers if you want some outdoor winter fun! Take a lesson, or just rent some skates and enjoy a few hours on the ice. Are you more into watching people skate for sport? Then, check out a Sun Valley Suns hockey game at the indoor ice rink in Hailey.
2. Try Snowmobiling
Whether you're an avid snowmobiler or not, snowmobiling is a great way to see scenic areas in the mountains you wouldn't normally get to by foot. Head to Smiley Creek Lodge for a guided snowmobile tour, or to rent a snowmobile or equipment. Or bring your own snowmobile to discover the area at your leisure.
3. Snowshoe or Cross-Country Ski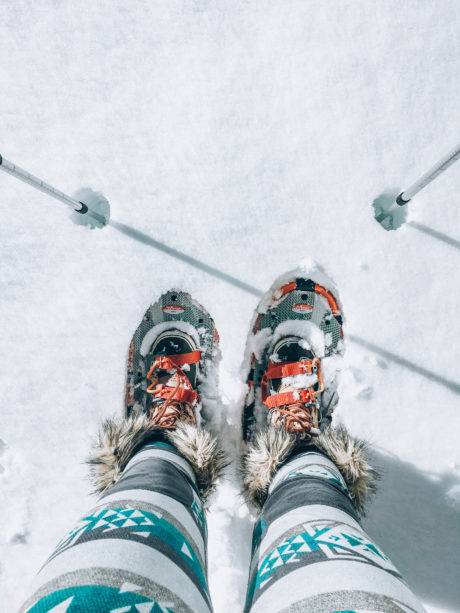 Sun Valley has an endless amount of trails and backcountry to get your snowshoeing and cross-country skiing fix. Check out the Sun Valley Nordic Center or Galena Lodge to get rentals and maps of great trails in the area. Be prepared for a great workout and even better views!
4. Ride the Gondola Up to Roundhouse for Fondue and the Views
Do you still want the views that you would get skiing, but don't want to ski? Try taking the gondola up Bald Mountain at the base of River Run and head up to Roundhouse restaurant. Here you can try amazing fondue and other delicious eats while checking out the views of the valley below.
5. Groove to Some Live Music
Around 4-5pm on the weekends, go to River Run Lodge and Warm Springs Lodge to listen to some live music as people end their days on the slopes. Both spots have great après ski celebrations with live music and full bars. Afterwards, head to Whiskey Jacques or the Limelight Hotel for more live music, cocktails, and some dancing.
6. Rent a Fat Bike and Hit The Trails
Fat biking has been one of the fastest growing winter activities in America in recent years and Sun Valley is the perfect place to perfect your skills. Rent a bike at the Sun Valley Nordic Center and take off along the trails for a full or half day of biking in the snow!
7. Grab a Book and Get Cozy By The Fire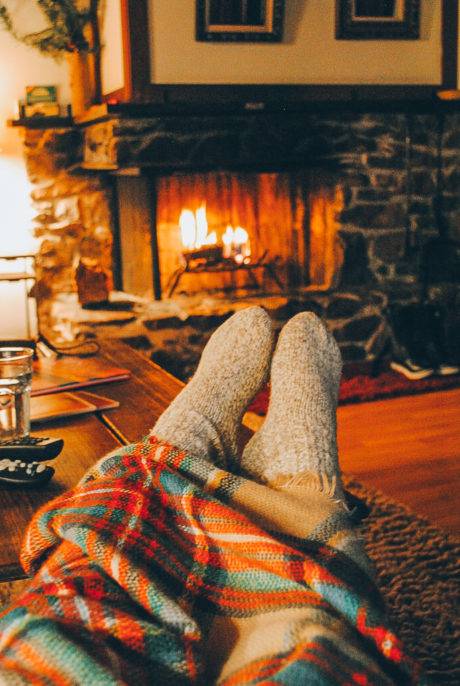 Why not give yourself a day to be lazy? Grab a new book at Iconoclast Bookstore or second hand at the Gold Mine and hang out at your place for a warm and cozy day inside.
8. Check Out The Local Watering Holes
Check out Warfields Distillery and Brewery and get a tasting tray of their freshly brewed beers and spirits, or go to the Sun Valley Wine Company for a wine tasting and/or glass of wine. Each spot serves food if you're also looking for lunch or dinner. If beer is more your style, head to Sawtooth Brewery Public House and try a flight of their freshly brewed beers.
9. Walk Around Downtown Ketchum or Sun Valley Village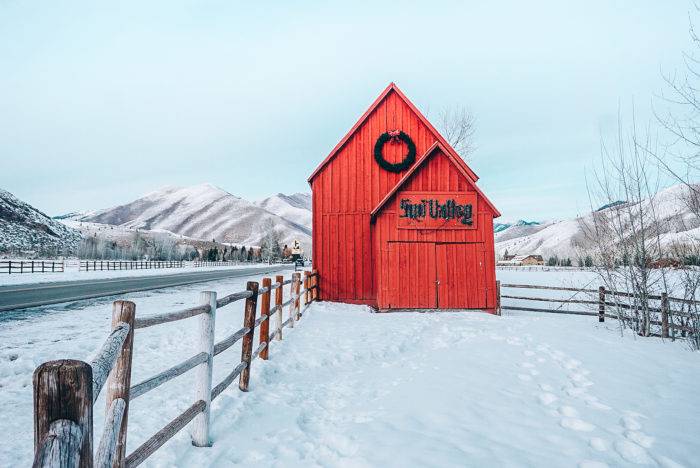 Have a shopping day and walk around the great shops in downtown Ketchum or the unique boutiques and shops at the Sun Valley Village. You may even spot a celebrity while you're shopping!
10. Head to a local coffee shop to warm up
Coffee time is a ritual in Sun Valley and there are a few local favorites to try. Go to Java for their famous Bowl of Soul or check out Maude's Coffee and Clothes for an excellent selection of coffee, cakes, and clothing. Next, head over to see one of the most unique Starbucks in the world and check out the Sun Valley Visitors Center inside.
11. Go On a Sleigh Ride
Enjoy a day or night out with the horses gliding through the beautiful Wood River Valley terrain. Book your sleigh ride here and go with a group or book your own private tour. You can even sleigh ride into dinner at Trail Creek Cabin, a highlight when visiting Sun Valley during the holiday season!
12. Enjoy a Day at the Spa
There are a couple different spa options in Sun Valley and both are a perfect way to relax for a day in the mountains. Check out The Spa at Sun Valley or Zenergy Spa for high-quality spa treatments.
13. Go Bowling or To The Movies
If you go to the basement of the Sun Valley Lodge you'll find a bowling alley! Take the family down for a fun day or night of bowling and grub. Fancy a movie? Check out Magic Lantern Cinemas to catch the latest film.
The opportunities for winter fun in Sun Valley are endless and there's a lot more to this valley than just hitting the slopes. Hopefully, this list will help you plan an amazing trip and if you're coming to Sun Valley for a long weekend, be sure to check out the perfect winter itinerary for a 3-day weekend in Sun Valley!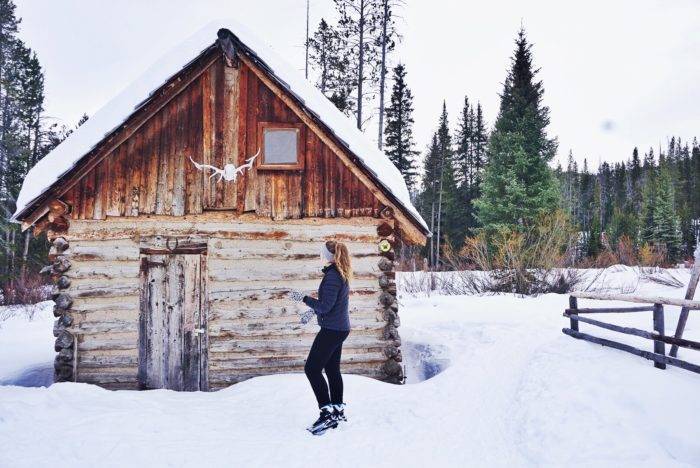 Katie Williams is a world traveler and blogger at Traveling Spud. She documents her adventures around the globe and shenanigans in her home state of Idaho. Follow her on her blog Traveling Spud, or her Instagram.

Published on February 12, 2018