This is a sponsored post.
It looks a lot like a winter wonderland in Sun Valley! With incredible outdoor activities, a lively nightlife and plenty of great grub, it's the perfect place to spend a 3-day weekend this season. Bring your family, come for a girl's/guy's weekend or do a couple's getaway and you will, guaranteed, have a magical time.
So, how exactly do you spend a 3-day winter weekend in Sun Valley you may ask? Well, here's the perfect itinerary to satisfy your adventurous cravings.
DAY 1
Hit the Slopes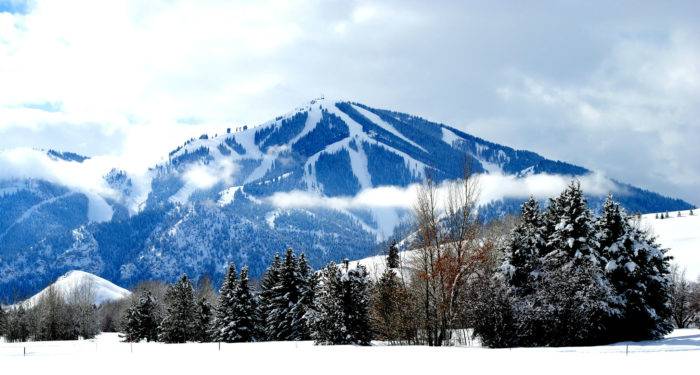 Sun Valley is a skier and snowboarder's paradise. With 121 runs and 80% sunny days during the ski season, you're guaranteed to have a great day on the mountain. Go to Dollar Mountain if you're a beginner or hit up Bald Mountain, or "Baldy", if you're an intermediate to advanced skier. The views at the top are stunning and the snow is powdery and fresh. Make sure and get up early to enjoy the slopes with fewer crowds.
Après Ski
After a day of skiing make sure to stick around the lodges at the base of Bald Mountain for a drink. On Fridays and Saturdays, River Run Lodge and Warm Springs Lodge have live music and entertainment where all those downhillers relax with a cold beer or warm drink.
Warm Up
After a day at the slopes, go back to your hotel for a hot tub or sauna to loosen up the muscles and get ready for a night out on the town. There are a ton of great places to stay in the area. For starters, check out The Sun Valley Lodge, Knob Hill Inn, and Limelight Hotel.
Own the Night
If you're staying near the Sun Valley Lodge, make sure to go to the Duchin Lounge for a cozy cocktail experience to start off the night before heading to downtown Ketchum. If you're staying in Ketchum, you're in the 'hot spot' for dinner and nightlife. Make a reservation at the Pioneer Saloon for dinner or pop into the Sawtooth Club for the happy hour pub grub. After dinner, visit the Cellar Pub for a drink or visit the Limelight Lounge to enjoy the daily live band. To end the night, head to Whiskey Jacques for some dancing and the Casino dive-bar for a nightcap.
DAY 2
Spa Day
One of the best parts of Sun Valley is the numerous places to relax and enjoy the mountains (and not all of them are outside)! Have a spa day with a beautiful view of Baldy at the newly renovated Spa at Sun Valley with just about every treatment you could ask for. You can also book a spa treatment or workout at the state of the art gym and spa, Zenergy.
Walk and Shop the Village and Downtown Ketchum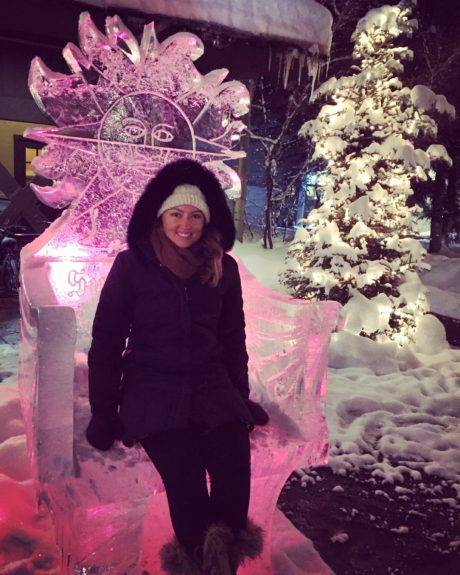 Sun Valley Village is a charming Austrian-inspired outdoor shopping area that is perfect for a winter stroll. Go shopping at the little boutiques and shops in the village and be on the lookout for the ice sculptures along the path. Make sure to grab a photo with the Big Sun Valley "Ice Sun" at the front of the Sun Valley Lodge! After shopping in the village, get on the Mountain Rides free bus down to Ketchum to shop around Main Street and go to one of the state's most famous and best thrift shops, the Gold Mine.
Lunch
Stop at the Sawtooth Brewery in Ketchum for a locally brewed beer and Idaho Elk Burger, or watch a game and grab some Idaho grub at Lefty's or Grumpy's, two of the best spots in town for a burger and fries.
Sleigh Ride into the Night
For a fun nighttime adventure, make sure to book an adventure on a horse-drawn sleigh! Catch a ride to Trail Creek Cabin for a warm, festive and down-home Idaho dinner in the middle of the woods. Make sure to bring your schnapps and an extra blanket for the sleigh ride and look up at the millions of stars along the way.
Day 3
Beeline to Breakfast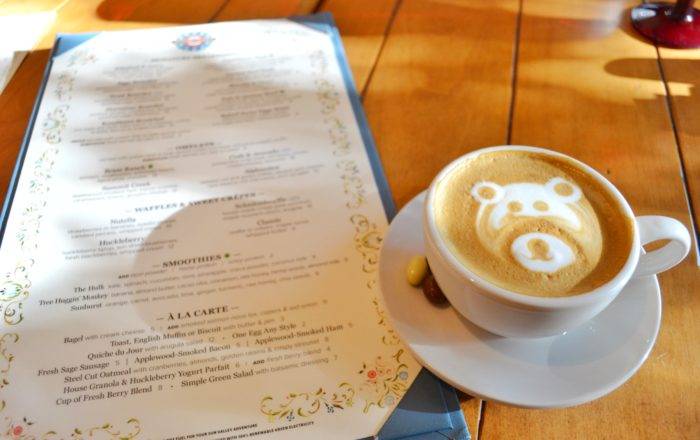 Have a hearty breakfast at Konditorei in the Sun Valley Village or The Kneadery in Ketchum. You can't go wrong with either one, but you might have to wait a bit on a busy weekend. Don't worry though, the wait is worth it and you might spot some celebrities!
Get Moving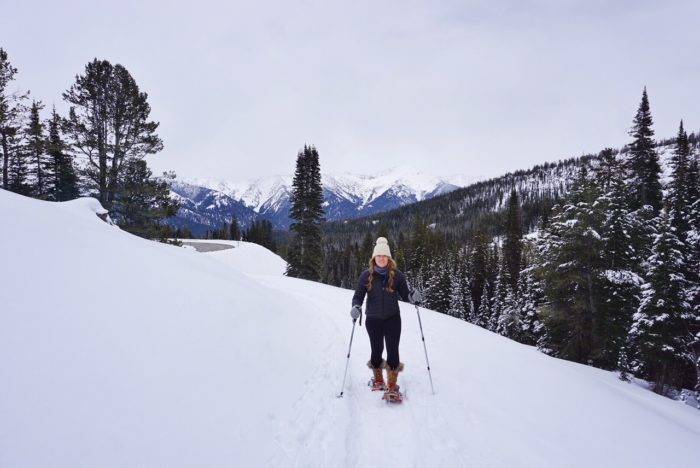 After a hearty breakfast, it's time for some more fun in the snow. Since Sun Valley is known for the outdoor winter activities, try ice skating at the world-famous ice rink at the Sun Valley Lodge. This is a fun activity for the whole family. You can also venture off to get a cross-country ski lesson at the Nordic Center or you can go on the groomed trails yourself. If you're okay with a small drive, but amazing views and snow, head up to Galena Summit for some incredible snowshoeing and stop for lunch and get warm at the Galena Lodge.
"Soak" It All In
The cool thing about Idaho is that there are natural hot springs everywhere. Here's a list of some great ones in the area. If you're on the search for a more natural soak, ask a local, or drive (slowly) down Warm Springs Road about 10 miles to find Frenchman's Bend Hot Springs right off the side of the Wood River. Enjoy a nice soak before heading home.
Hopefully, these tips will inspire you to have an adventure in Sun Valley and plan the perfect 3-day winter weekend getaway in this magical part of Idaho!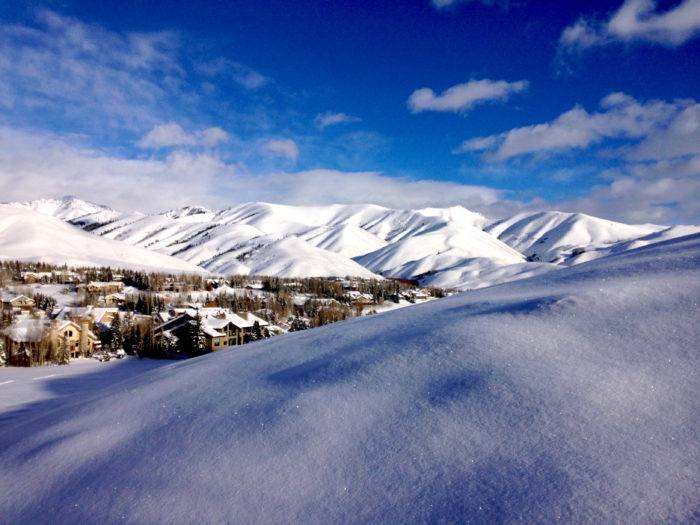 Katie Williams is a world traveler and blogger at, Traveling Spud. She documents her adventures around the globe and shenanigans in her home state of Idaho. Follow her on her blog Traveling Spud, or her Instagram.

Published on January 4, 2018