Idaho's most popular route between Boise and McCall, ID-55, also recognized as the Payette River Scenic Byway, is getting a much-needed upgrade between Smiths Ferry and Round Valley. Avoid traffic delays and road closures by planning ahead and consider taking US-95 as an alternate route. If you'd like to explore a bit and stretch your legs, here are some suggested stops along the way.
Stop for Breakfast in Fruitland: Bordertown Coffee & Bake Shop
Kick-off your trip from the Treasure Valley with a fresh cup of coffee and tasty breakfast. Bordertown Coffee & Bake Shop offers a wide variety of crafted coffees, beverages and baked goods to satisfy any morning craving. The shop opens for business at 6 a.m., so early risers can get a jump on the traffic and hit the road with a full stomach and their caffeine fix in-hand.
Stretch Your Legs: Weiser River Trail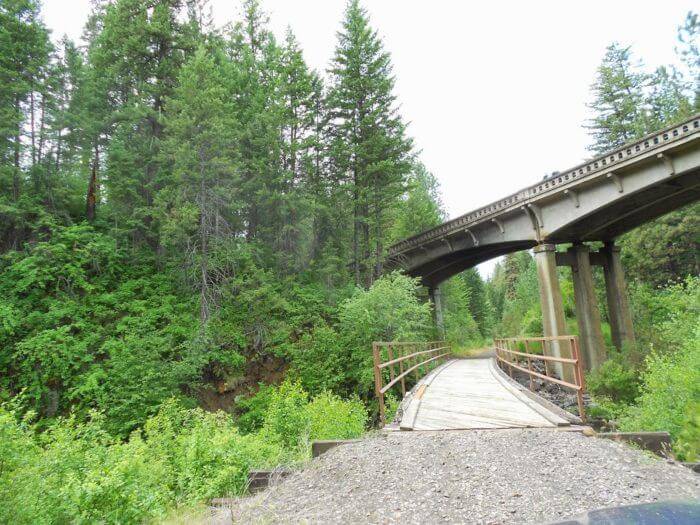 Take a break from driving with a hike, a bike ride, or just take in the views. The Weiser River Trail winds through a whopping 84 miles of beautiful Idaho scenery, making for a stunning and memorable experience. This trail, once part of the old Pacific and Idaho Northern (PIN) railroad, was converted into a bicycle trail by Friends of the Weiser River Trail in 1997. It boasts breathtaking views of some of Idaho's best scenery and frequent wildlife sightings of deer, elk, bear, heron, waterfowl, raptors, and wild turkeys. Take this opportunity to get your blood flowing and boost your energy with some physical activity to break up your trip.
Have a Soak in Cambridge: Mundo Hot Springs
The all-natural mineral water at Mundo Hot Springs relaxes and revitalizes the weary traveler. The comfortably warm water is piped directly from the spring into the pool in a continuous flow, keeping the water clean and fresh. The hot spring is carefully maintained by staff who drain, pressure wash and refill the pools at least once a week. Mundo Hot Springs is fun for the whole family – you won't want to drive by without taking a dip. Check with this attraction before stopping by as hours of operation and a need for a reservation may vary.
Explore the Area: Lost Valley Reservoir
Just 25 miles west of the bustle of McCall is this picturesque reservoir, considered by many locals to be a well-kept secret in Idaho perfect for mountain biking, fishing and a weekend camping getaway. Lost Valley Reservoir is prized for its spectacular sunsets, great tent camping, and nearby trails. While this beautiful reservoir flies under the radar, with its swimming-friendly water, miles of single track and mixed forest along the shores, it is well worth an extended visit. The reservoir is also a haven for anglers, particularly in early summer—so bring your fishing gear and cast a few lines as the sun sets behind the ridge.
Grab A Bite in New Meadows: Intersection Bar and Grille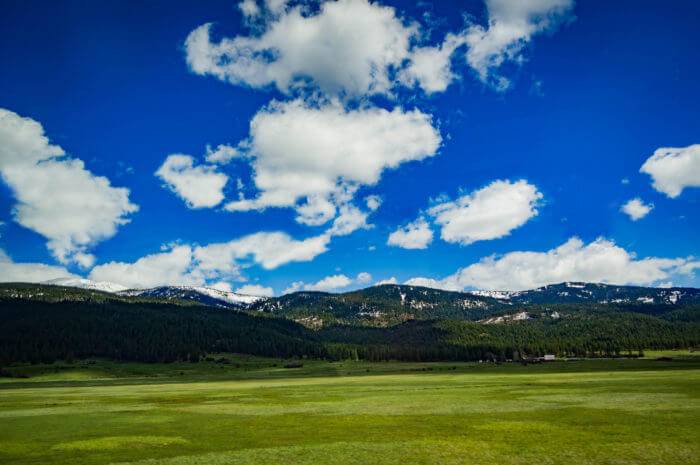 This local restaurant is easy to miss if you're not looking for it, but well worth the stop. The Intersection Bar and Grille offers savory slow-smoked BBQ, outstanding service, and outdoor seating. Their extensive menu of salads, sandwiches, burgers, and BBQ are sure to make the whole family happy. Hearty portions that taste like home are sure to satiate and wrap up a perfectly curated fall road trip to McCall.
Note: For information about Idaho Transportation Department's ID-55 Smith's Ferry to Round Valley construction project visit: https://itdprojects.org/projects/id55smithsferry/

Published on November 3, 2020