This is a sponsored post.
When you arrive at the entrance of Stanley for the first time, you shake your head at the sign that greets you. Stanley, Idaho – Population : 62.
Your head turns westward and you see the jaw-dropping Sawtooth Mountains looking down on this tiny central Idaho town and wonder how only 62 people could be lucky enough to call this mountain paradise home.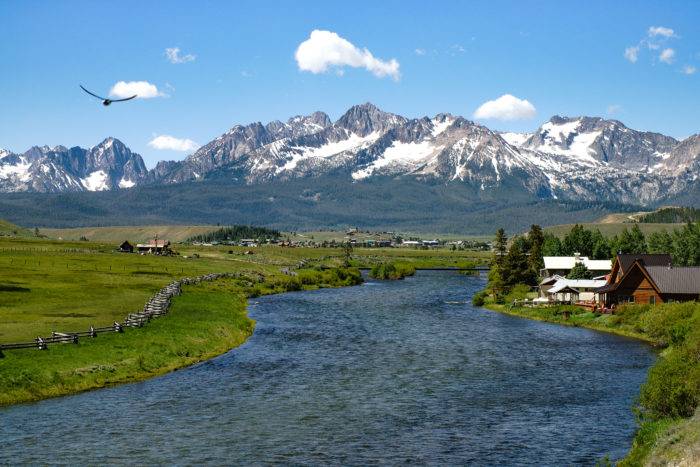 Well, the answer is quite simple. The winters can be downright brutal, with temperatures and snowfall being some of the harshest in Idaho.
But that all changes in the spring and summer. Stanley becomes THE place to be. Known as the "Gateway to the Sawtooth Wilderness", the town is busy in the warmer months with river sport outfitters and backpackers embarking on multi-day trips through the pristine wilderness.
The town is even home to a weekend music festival, the Sawtooth Valley Gathering, as well as one of the best places in Idaho to witness the 2017 solar eclipse.
With so much to do, it's hard to know where to start. So here's a guide to help you get the most out of three days in the Stanley area.
Day 1:
Once you arrive in Stanley, check out one of the best views in Idaho by following Highway 75 to 'Lower Stanley'. As you pass the overflow town of river sport outfitters and small guest homes, the road will rise slightly and you will see a turnoff on the right. Pull over and just gaze in awe as the snow covered Sawtooth Mountains present the perfect backdrop to this quaint little town.
Needing a place to lay your head, just a couple building back towards town is the Lower Stanley Cabins and Motel, a clean motel with big rooms. But the best part of this location is the view. Similar to the view from up the road, the motel has a great view of town, but right on the river…and easily enjoyed from your balcony, even at night under a full moon.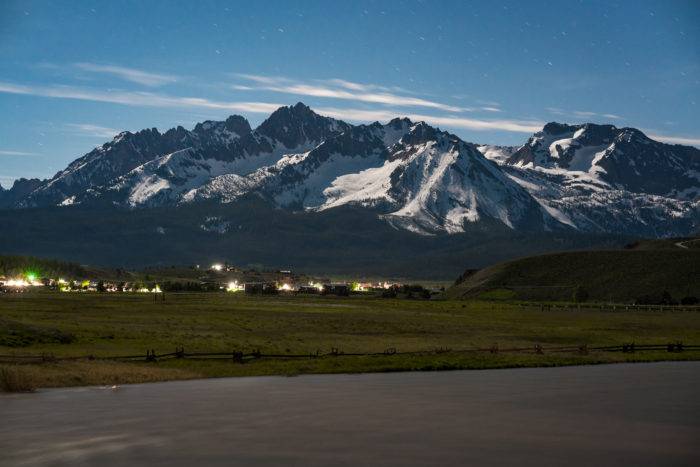 The Sawtooth wilderness offers some of the best hiking in Idaho. Since spring and summer afford you extended hours of daylight, there is usually a wide variety of hiking options to explore, but beware of residual snowfall in the early spring on some of the higher elevation hikes. Even if Stanley the town is warm and snowless, conditions may be quite different on some of the high elevation hikes. I recently learned this the hard way on a June hike to Sawtooth Lake. A couple of miles in, we lost the trail. We were confident in our abilities to find the lake without the trail and safely return. In the end, we didn't quite make it up to Sawtooth Lake, but we did make it to that lake's slightly lower altitude brother, Alpine Lake. Even though it was a tiring day, looking over a still frozen lake surrounded by snow while relaxing in a hammock in shorts without a soul around for miles reminded me why the Sawtooth Wilderness is the best hiking in Idaho.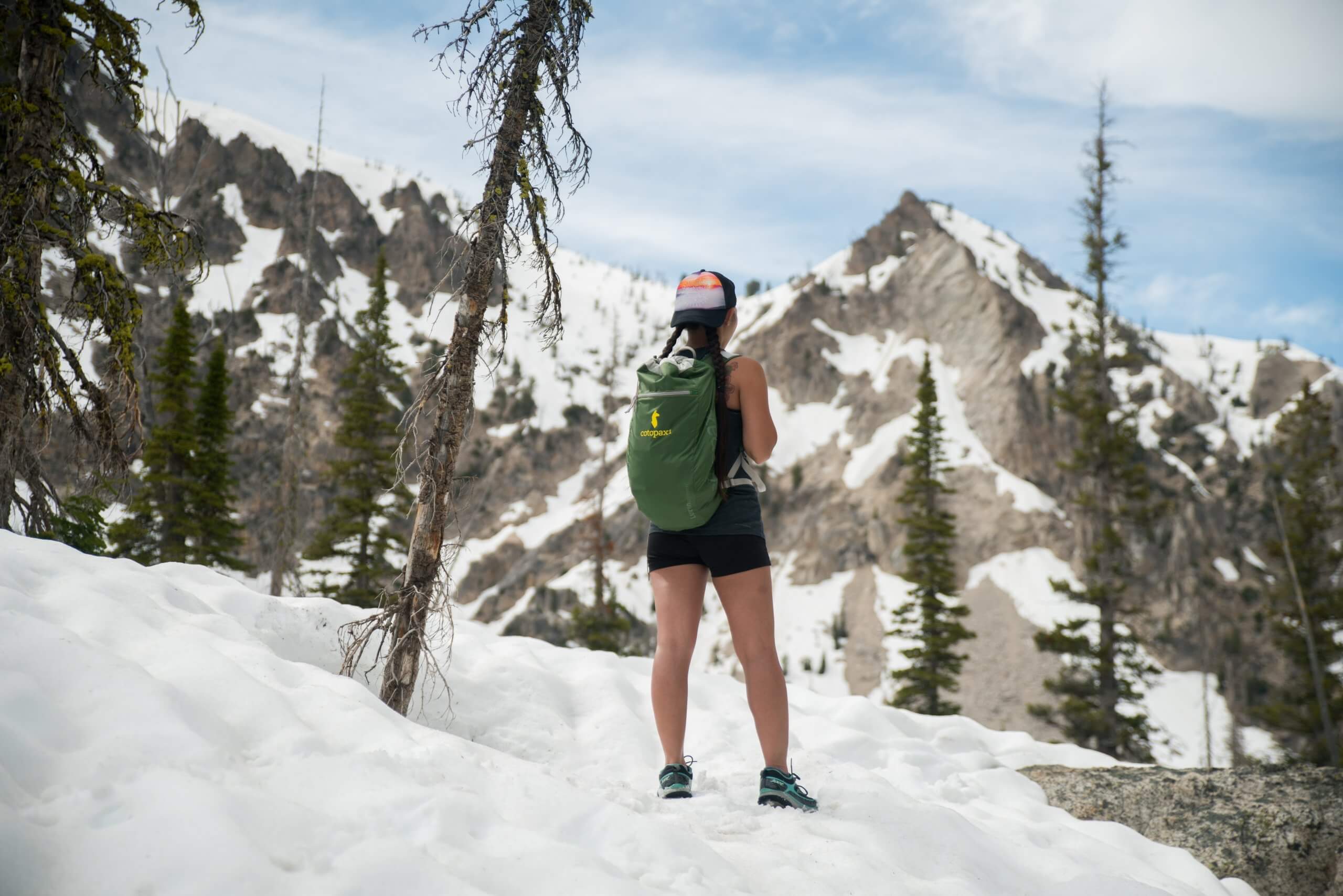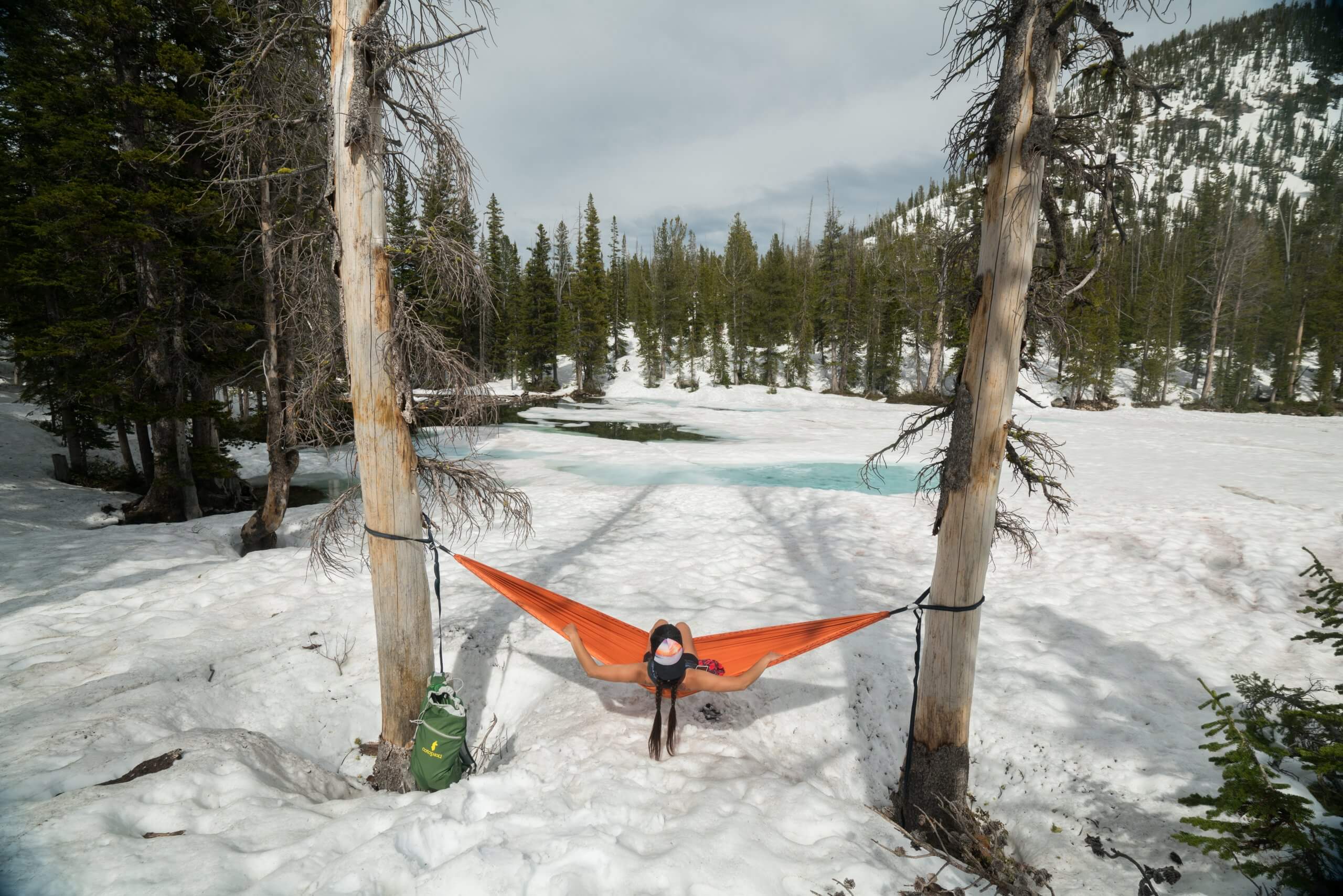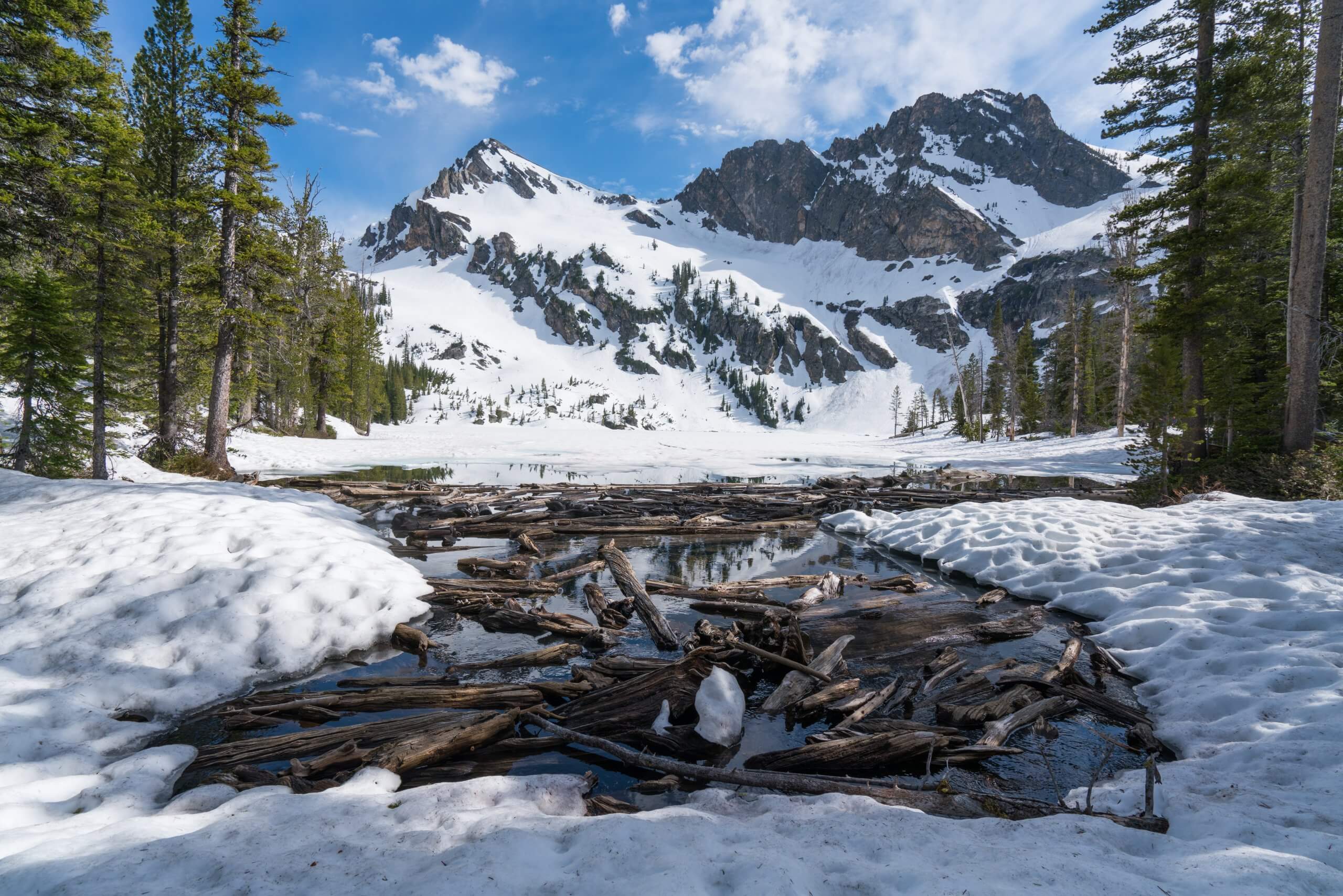 After you return to town, grab a cold beer and a tasty burger at the Mountain View Saloon.
Day 2:
From your room at Lower Stanley Cabins and Motel, wake up 30 minutes before sunrise to enjoy the view. If you were lucky to get some incredible clouds the night before, you will be treated to a colorful palette behind the Sawtooths. Even if there are no clouds, seeing first light on the jagged peaks while sipping a hot cup of coffee in your pajamas on your balcony is an experience you should not miss.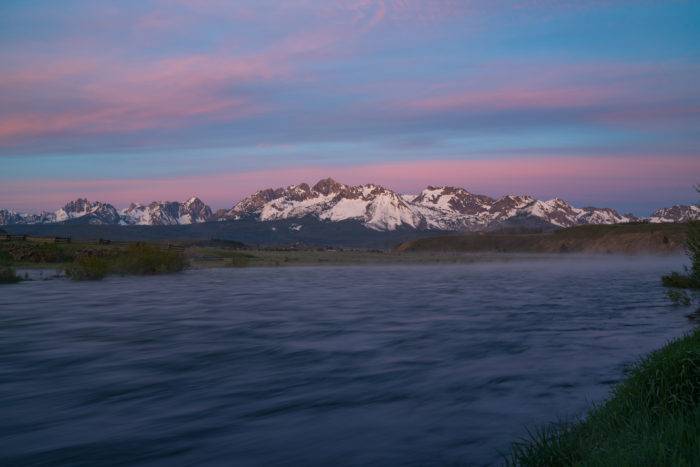 Once the sun has risen, pack up your car, check out of the motel and head to Redfish Lake. No Stanley trip is complete without at least a night of camping at this stunning lake.
Any of the campgrounds are beautiful but plan ahead. Some can be reserved online, and others are first-come, first served. On the weekends and holidays, the campgrounds will fill up fast. If you don't have a reservation, try to arrive before or around 10 a.m. to secure a site.
Once your site is claimed and your tent set up, meet your guides from Sawtooth Mountain Guides for a morning of rock climbing. On the west side of Redfish Lake, there is a beautiful boulder with a variety of climbing routes, from easy to very challenging. Matt and Sam from Sawtooth Mountain Guides got us outfitted quickly, determined our skill and comfort level, and immediately had us bouldering up a perfect practice route. As the four-hour climbing window went by, we tried more challenging routes which left our fingers bloody and our muscles bruised. But our stoke level was off the charts as we conquered some pretty hard climbing on the shore of one of the most beautiful lakes in Idaho…all while surrounded by raging streams created from the heavy winter snowmelt.
You will be sore after an afternoon of climbing, so what better way to rest those weary bones than by just relaxing on the lake. Rent a kayak, stand up paddle board, or simply just swim. The real magic of Redfish Lake happens as the sun goes down, so make sure to return after dinner for what is sure to be a show.
Once the sun has set, look up from your campfire and turn your eyes to the sky. Redfish Lake, and the entire Stanley area has no almost no light pollution, making for a nice night of stargazing and Milky Way photography.
Day 3:
All good things must come to an end, and I dread every time I have to leave Stanley. But luckily for me, one of my other favorite lakes is just a short drive south. Pack up your camping gear and head down Highway 75 to Pettit Lake. This lake is quiet, peaceful and beautiful. Bring some picnic supplies for a tasty lunch and lounge on the hammock before heading home. If time allows, check out the optional hike to Pettit's nearest neighbor, Yellow Belly Lake.
So there you have it. A quick 72-hour introduction to one of Idaho's best weekend getaways.
All images, including feature image, are credited to Michael Bonocore.
Michael is a Boise, Idaho-based photographer who has been working in the photography industry for over 10 years. He is the editor in chief of Resource Travel and the Travel Editor for Resource Magazine, a job that often has him jet setting around the world. Michael also leads international photography workshops for The Giving Lens and teaches photography in private and small groups with his company Idaho Photo Workshops.

Published on August 3, 2017