It's the right time to enjoy the nighttime in Idaho! City of Rocks National Reserve is officially an International Dark Sky Park! By day, this national park service site is a quintessential playground for rock climbers and outdoor adventure seekers. By night, it's an out-of-this-world experience.
This highly coveted certification from the International Dark-Sky Association doesn't come easy or by accident. The devoted team at City of Rocks has been working to achieve this designation since late 2019.
But why designate City of Rocks as an International Dark Sky Park?
The dark sky here is so well preserved that visitors to City of Rocks can enjoy the same night sky experience as the Shoshoneans and their ancestors, and by emigrants on the historic California Trail centuries before.
"Experiencing the dark skies in City of Rocks is truly magical," says Acting Superintendent Tara McClure-Cannon. "It brings the past to life in ways that you just can't experience during the daylight hours. To know that you are camping in the same spot that people camped for thousands of years and looking up at the sky without modern light pollution – basically seeing the same sky as our ancestors – is an awe-inspiring moment."
The City of Rocks does not have any artificial lighting within its boundaries, and staff worked with the adjacent Castle Rocks State Park to improve outdoor lighting at locations like the Visitor Center to meet the dark-sky friendly lighting requirements for certification.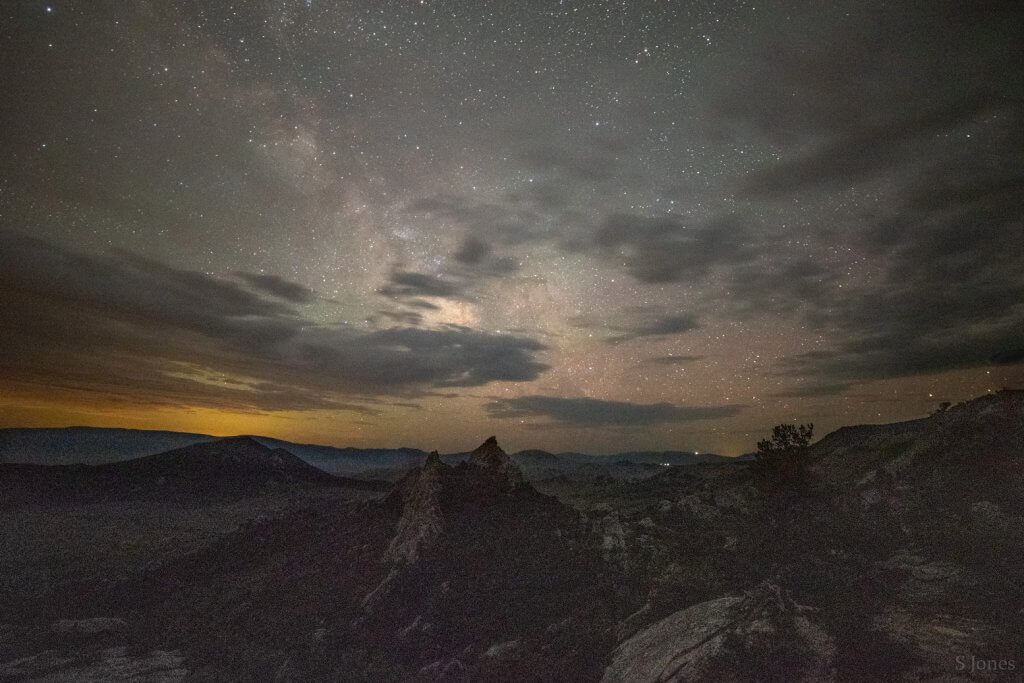 "Even though City of Rocks is exceptionally dark with its current practices, they committed to lead by example by finding an avenue to demonstrate quality lighting to its visitors," stated Ashley Wilson, International Dark-Sky Association's Director of Conservation. "It's this level of dedication and incredible nighttime experience that warrants the coveted Dark Sky Park certification."
City of Rocks National Reserve receives over 120,000 visits each year.
Ready to enjoy this astronomical adventure? Get the scoop on what to do at City of Rocks during the day, whether you're a rock climber or just out for an Idaho adventure.
Continue your star-studded Idaho vacation by visiting Dark Sky designated locations all around Idaho.
Feature image credited to Visit Idaho.

Published on February 3, 2023