Kristin Addis worked in partnership with Visit Idaho to create this Travel Tip.
Have you heard? Stanley, Idaho is one of the most beautiful small towns in America.
I realize such things are subjective, but as a connoisseur of adorable small towns around the world, Stanley sticks out for me as one of the best-kept secrets, rivaling those in the Alps, but without the crowds.
It's not just the town itself that is amazing, the real adventure begins when you head out to the Sawtooth Mountains along Stanley's perimeter. The list of things to do there is practically endless, but as an avid hiker, photographer, and hot springs soaker, these are some of my favorite things to do in Stanley, Idaho.
Photography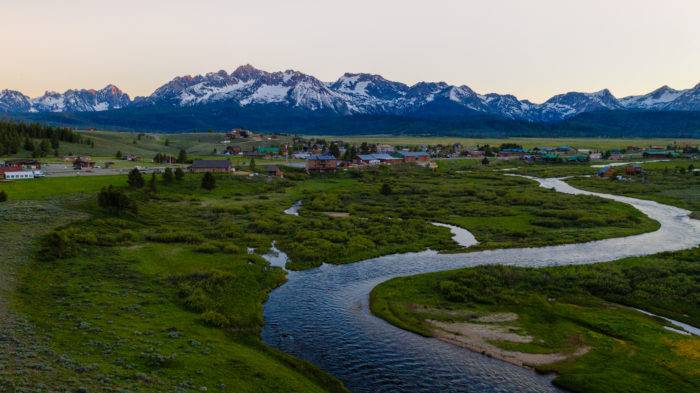 As a photographer, one of my favorite things about Stanley is how easy it makes this art form. You don't even have to leave town to get an incredible sunset view of the mountains, plus the hot springs are so picturesque.
Regardless of season there is plenty to capture, from the winter wonderland and spring flowers, to summer greenery and fall foliage. What I also love about photographing in Stanley is the opportunity to capture something new and different that hasn't already been done hundreds of times before.
For my for fellow astrophotographers, this part of Idaho is especially exciting since there is nearly zero light pollution. Stanley is also part of the only Dark Sky Reserve in the U.S., so whether you're into photography or not, don't forget to look up to see a blanket of stars at night!
Hot Springs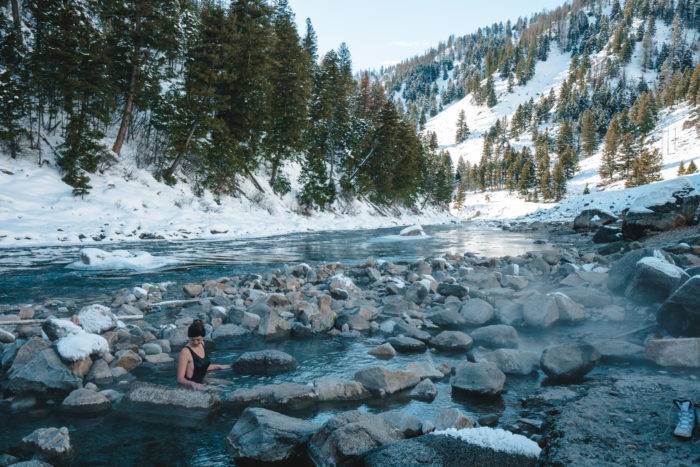 Early in the year, I visited Stanley for the sole purpose of sampling the many hot springs. A short drive from town, you've got everything from a tiny tub on the river that's perfect for two, to some lukewarm primitive springs along the river, to the tub housed in a shed at the Mountain Village Resort.
What I didn't realize was that there are a dozen in the Stanley area alone, both of the primitive and more built up variety, which you can read more about here.
As always, when enjoying wilderness areas, please practice Leave No Trace principles of staying on trails, leaving no trash behind, including food crumbs, and resisting the urge to geotag the specific locations you visit.
Redfish Lake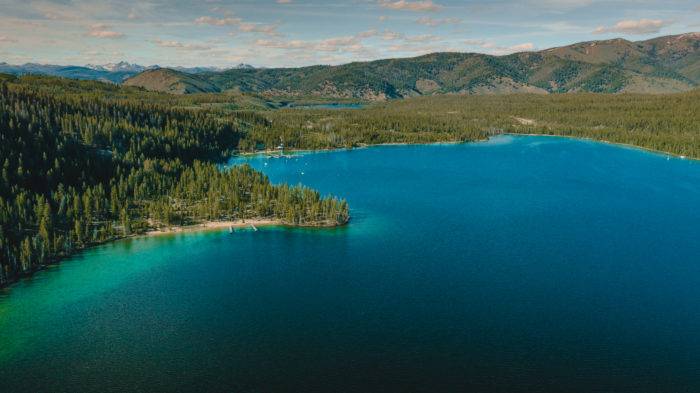 This gorgeous alpine lake, framed by the Sawtooth Mountains, is about 4.7 miles long, although when you're standing on the shore it appears much larger.
In addition to chilling on one of the many beaches, including a dog-friendly one near the visitor's center, you can hop on a boat shuttle for a few bucks that will take you to the other end of the lake. From there you can hike back, or you can explore the area take then take the shuttle back. This is a good option for when the snow is still melting up in the mountains, making other trails impassable.
Alternatively, rent a kayak or stand up paddleboard at the lodge and enjoy the tranquility of this huge lake with beautiful views. Rentals are by the hour and are first-come, first-served, though they're pretty well stocked.
Horseback Riding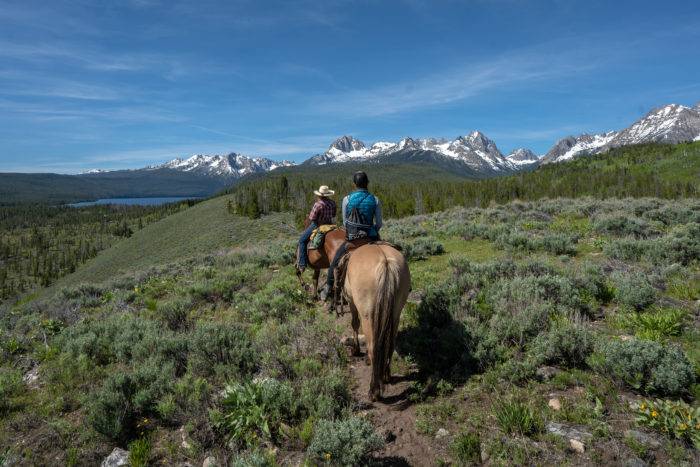 Mystic Saddle Ranch offers horseback riding along lakeside trails and up in the foothills to give you spectacular views of the mountains.
I highly recommend the two-hour morning ride for a relaxing and beautiful way to start the day. Don't forget your camera!
Hiking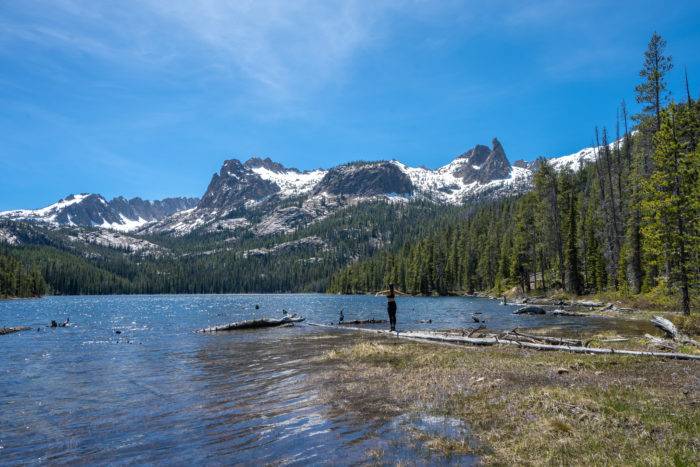 Obviously, when in the mountains, hiking is one of the best ways to immerse yourself in nature. There are so many trails in the Stanley area that you could spend years trying to hike them all. Choose hikes ranging in length from a few hours to several days.
There was still quite a bit of snow on most of the trails when I visited in June, so I opted to hike to Hell Roaring Lake, which is a 10 mile out and back, fairly easy hike. The payoff at the end is a gorgeous view of yet another stunning lake, and a close-up view of some enormous jagged rock formations. I met just two hikers all day on the trail, which blew my mind considering how impressive the endpoint was.
For more on the hiking trails in the Stanley area, click here.
Keep in mind that there are bears in the area, so when exploring it's good to be bear aware.
Eating
It's not just the beauty of Stanley that makes it so lovely and inviting, it's the vibe when you're there. I love the friendliness, which was consistently evident in the restaurants.
My favorites for healthy food are Sawtooth Luce's and the Stanley Baking Company for breakfast. Both were delicious and had a fantastic atmosphere. These two aren't open in the winter, but I found the pizza place, Papa Brunee's, to be delicious and friendly as well in the winter.
In addition to everything already mentioned on this list, Stanley is also famous for excellent fly-fishing, mountain biking, climbing, rafting, and in the winter, it's quite popular with snowmobilers.
I can't imagine there is a season that isn't gorgeous in Stanley, and having visited now in February and June, I can confirm that seeing this area covered in brilliant white or summer green is equally spectacular.
Each time I'm in Stanley, I wish I could stay for a little bit longer. There's something magical about it that you have to experience firsthand to understand.
Feature image credited to Kristin Addis.
Kristin Addis is a solo female travel expert who inspires women to travel the world. She is an award-winning author and photographer, and an authority on the topics of solo female and adventure travel. A former investment banker who sold all of her belongings and left California in 2012, Kristin has solo traveled the world for over six years, covering every continent (except for Antarctica, but it's on her list). You can learn more on Be My Travel Muse as well as her Instagram and YouTube.

Published on August 4, 2020