Fall For Idaho
As crisp fall breezes begin to blow and the leaves transform into blazing hues of gold, amber and burgundy, it's a sure sign that autumn has arrived. Hot apple cider, cozy yurts, scenic drives and Idaho foliage finds top our fall bucket lists. Grab your favorite flannel, your trusty pair of boots and join us. It's time to fall for Idaho.
Plan Your Autumn Adventure: A Guide to Fall Colors in Idaho
It's leaf-peeping season! Queue up your favorite playlist, put on an extra layer and don't forget the camera.
Plan Your Next Adventure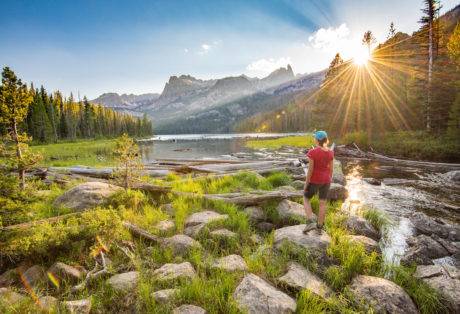 Idaho
The Sawtooth Range is a mountain range of the Rocky Mountains in central Idaho reaching a maximum elevation of 10,751 feet…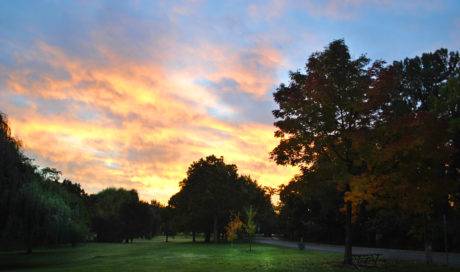 Boise, Idaho
The Boise Greenbelt, a 25-mile long bicycle and pedestrian path, links over 850 acres of parks and natural areas along the Boise River…
#IDAHOFOLIAGEFINDS
As you embark on your autumn adventures this season, take us with you! Tag @VisitIdaho and use the hashtag, #IdahoFoliageFinds when snapping photos of those gorgeous fall colors. You might even see your photo on our Instagram or website.
My Idahome
It's no secret that Idahoans adore their state, but the reaons why we love Idaho and our local stomping grounds are as diverse as the state's terrain. Find out what makes the Gem State extraordinary to these four Idaho Locals.
Plan Your Next Adventure
Garden City, Idaho
The Gulch Wine Room is a funky refuge where wine lovers can come sip, spin some vinyl, and chill…
Driggs, Idaho
Teton Valley offers some fantastic cycling–both road riding and mountain biking. The valley is surrounded by three mountain…
Fall Escapes to Idaho's Hot Springs
Take the road less traveled and soak in the warmth of Idaho's hot springs.
Plan Your Next Adventure
Buhl, Idaho
Miracle Hot Springs is a geothermal oasis located in the southern Idaho desert. Rejuvenate year-round in the natural hot spring water…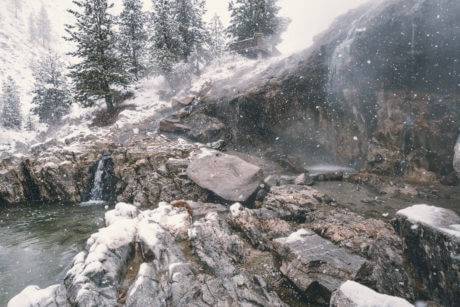 Lowman, Idaho
Nestled on the South Fork of the Payette River below a highway campground, a staircase leads adventurers down to the soaking pools…