Katie Williams worked in partnership with Visit Idaho to create this Travel Tip.
Autumn has arrived in Idaho and with that comes crisp air, fall leaves, and pumpkin-flavored everything. But, there's much more to do in Idaho than leaf peep and drink pumpkin spice lattes. From apple picking and pumpkin patches to haunted mansions and fall cooking classes, discover 9 activities you need to do in Idaho this fall.
1. Pick Your Own Apples
Nothing says fall like going to a local Idaho orchard and picking a fresh bucket of apples. This fun, family-friendly activity can be a blast for all ages. Lucky for us, there are orchards to explore across Idaho. Head over to U-pick orchards like Cabalo's Orchard in Nampa, or Tyler's Rocky Point Orchard in Emmett for your apple picking adventure.​​​​​​​​​​​​​​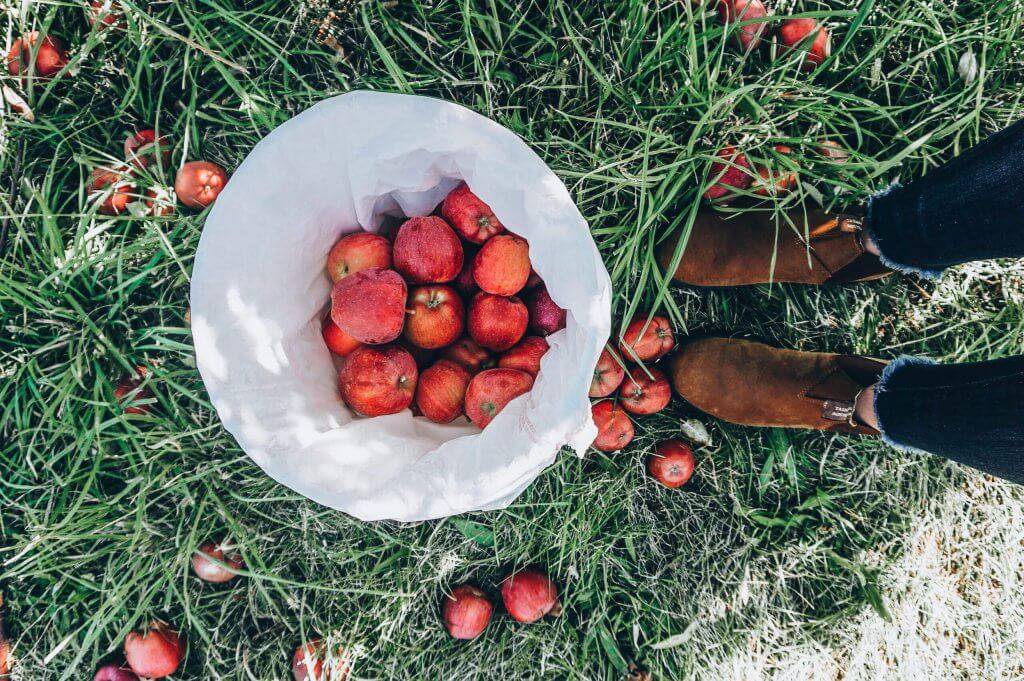 2. Visit a Pumpkin Patch
Whether you love to carve spooky faces or just love pumpkins for fall decorating, you can't miss visiting an Idaho pumpkin patch. Along with pumpkin picking, these patches are typically full of other fun fall activities to keep you busy for an entire afternoon! The Idaho Department of Ag has a list of pumpkin patches across the state so you can be sure to get your pumpkin fix no matter where you live.
3. Get Spooked at Haunted Places in Idaho
Halloween is right around the corner and it's time to visit some haunted attractions! Idahoans love their spooky places and most cities in the state have a haunted spot to get your blood pumping. Visit one of the largest haunted spots in the Northwest, The Haunted Mansion of Albion, or check out this comprehensive list of haunted houses and mansions in the state.
4. Sip on Local Flavors
Fall is the perfect time to try the local flavors of Idaho's craft beer scene. Sample fall specials from breweries like Western Collective, Sawtooth Brewing, and Payette Brewing. Not into beer? Head out to the wineries on the Sunnyslope Trail to experience a true Idaho wine harvest.
5. Get Lost in a Corn Maze
Idaho is home to plenty of cornfields so you don't have to travel far to find yourself a corn maze this autumn. Throw on your flannel, grab your family, and get lost in some of the most popular corn mazes in the state like the Magic Valley Corn Maze and Haunted Forest in Hansen, or The Lowe Family Farmstead in Kuna.
6. Find Idaho's Fall Foliage
Idaho's fall colors show off from late September to early November. Check out this complete guide to find out when and where to see the best fall colors. Ready to get outside for some fresh air? Here are some great Idaho fall hikes for excellent leaf-peeping.
7. Go Hot Springs Hopping
There's no denying that fall is one of the best times to visit hot springs in Idaho. With so many dotting the state, you're sure to find enough to keep you warm. To find a hot spring near you this fall season, check out this list. Just remember to leave no trace and take care of the spring so others can enjoy it after you.
8. Attend a Fall Festival
Hop over to one of the fall festivals happening this season. I would recommend enjoying the Scarecrow Stroll at the Idaho Botanical Garden or Downtown Coeur d'Alene's Oktoberfest.
9. Take a Fall Cooking Class
Why not learn to make a hearty meal this fall season at one of Idaho's incredible cooking schools? Try Season + Taste, the newest cooking school in Boise, or take a fall cooking class at The Culinary Stone in Coeur d' Alene.
What fall activities are you ready to cross off your fall must-do list? Share your fall adventures with #VisitIdaho on Facebook, Instagram, and Twitter.
Feature image credited to Katie Williams.
Katie Williams is the founder/editor of the 'Traveling Spud' travel blog and owns a freelance marketing company. After quitting her job in San Francisco, she traveled the world solo for 14-months and eventually made her way back to her home state of Idaho. When she's not adventuring around the world, you can find her in Boise, Idaho searching for the next best restaurants, bars, and outdoor festivities. You can follow her adventures on her blog, Traveling Spud, or her Instagram @travelingspud.

Published on October 20, 2020