Once the mashed potatoes, tasty turkey, and downright delicious pumpkin pie has been devoured, many of us look for our next holiday season shenanigans. For some, it's grabbing friends and family and creating a strategy for nabbing super holiday deals. But if you're looking for a new holiday tradition or adventure, you might try seeking out something unexpected right here in Idaho when you #OptOutside. While this hashtag has taken the nation by storm, it's a great conversation starter for the easily accessible adventures you can find here in Idaho this time of year. Check out this list of 10 ways to #OptOutside now and throughout the winter season
1. Experience the sparkle of the holiday season.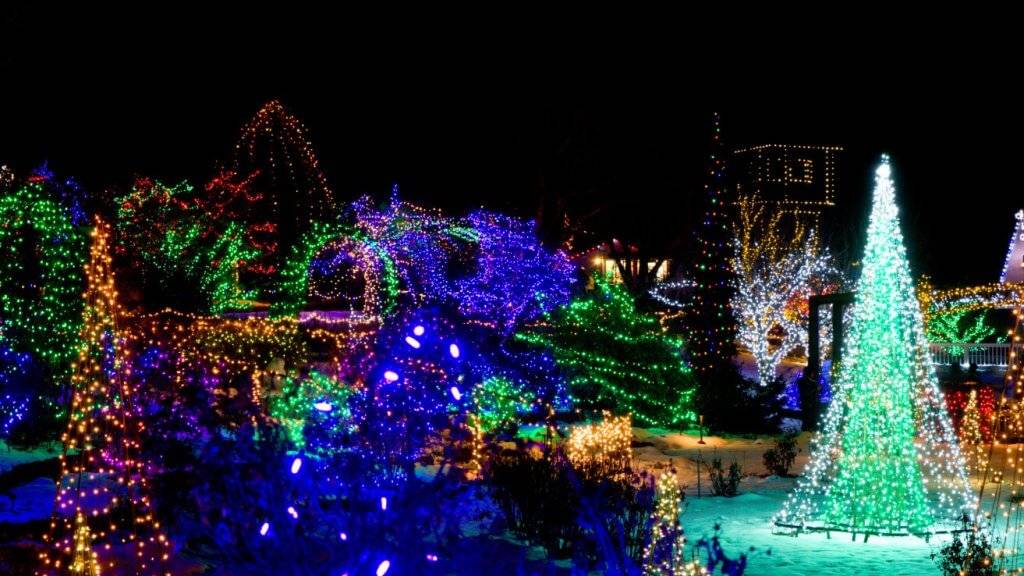 Bundle up to check out thousands of twinkling lights. Displays stretch across the state, but here are a couple to get you started.
Winter Garden aGlow in Boise- Enjoy over 300,000 sparkling lights at the Idaho Botanical Garden from Thanksgiving Day through January 3rd.
Holiday Light Show in Coeur d'Alene- Experience a wonderland of over a million lights beginning November 27th through January 1st.
2. Lace up your boots for a winter hike.
Don't let Old Man Winter keep you from experiencing Idaho's abundant winter hiking opportunities.
Tubbs Hill near Coeur d'Alene – The trail is primarily used for birding, fishing, hiking, trail running & walking and is accessible year-round.
Lake Pend Oreille Walks – Exploring Lake Pend Oreille on foot from its many access points is one of the finest pleasures the lake offers.
Ridge to Rivers– This trail system in the Boise Foothills offers endless miles of adventure. The trails are easily accessible and offer great views of Boise. Check out this list of easy winter hikes to inspire your outing.
3. Go hunt for a Christmas tree.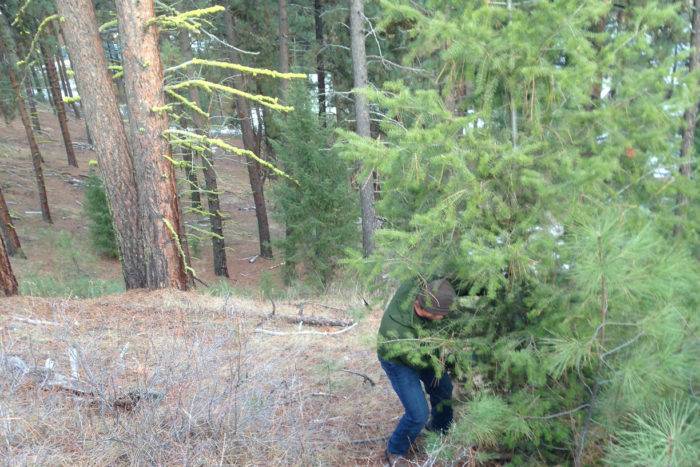 This is actually a long standing tradition in my house. I remember as a young girl packing my favorite picnic treats and climbing into the cab of my dad's truck to enjoy some hot chocolate out of a thermos with grandma as we headed into the hills. Now that I'm a bit older, we've upgraded the picnic treats, but the thrill of finding that perfect tree on the side of an Idaho mountain is just as invigorating.
You can purchase Christmas tree permits from the following places:
Boise and Payette National Forest. Each $10 permit allows for one tree at a maximum height of 12 feet.
The Coeur d'Alene River Ranger District/St. Joe Ranger District offers a 'permit by mail' system. Tree tags will be mailed the next working day after receipt of application.
Caribou-Targhee National Forest Christmas Tree permits are available through Ranger District Offices.
4. Catch the Big One.
Fish tales are totally acceptable in winter and Idaho has plenty of great fishing holes where you can cast a line. Check out the Idaho Fly Fishing Report and Idaho Fish and Game for some insider info on your best bets. And don't forget to grab your fishing license before heading out.
5. Yurt it up.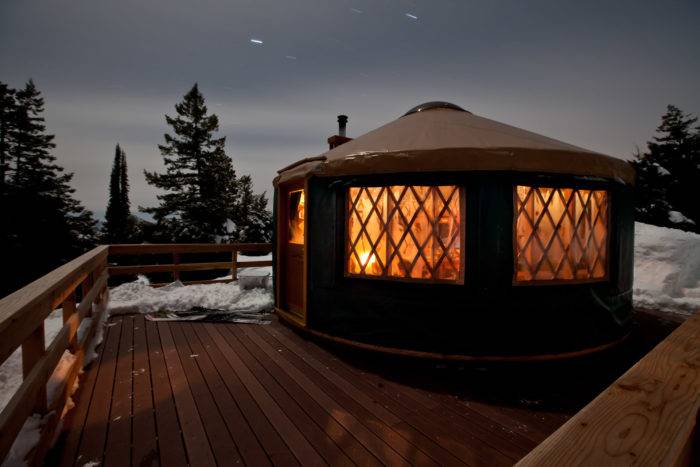 These cozy accommodations managed by Idaho Parks and Recreation give you a chance to get away from it all without completely "roughing it". In addition to the interesting accommodations, you'll find some of the best star gazing opportunities around. Some favorites among locals include Stargaze and Banner Ridge yurts in the Idaho City grouping. These cool digs are a hot ticket, so you'll want to make a reservation.
6. Tackle a tubing hill.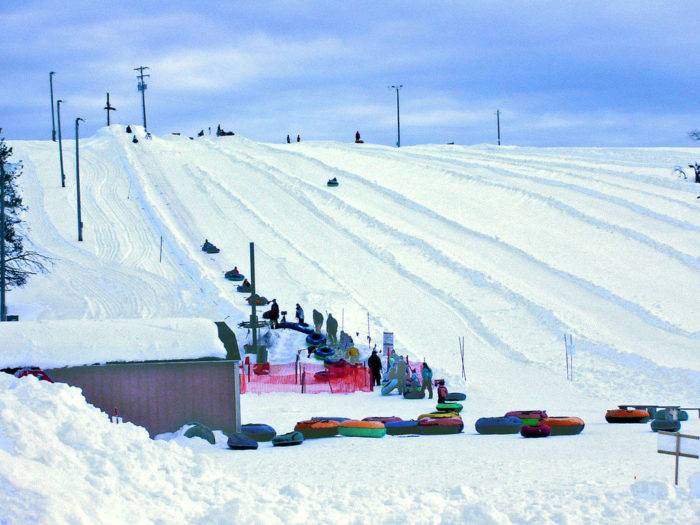 This thrill ride is family friendly and will help you fill up on holiday laughs. Climb in a tube, fly down a snowy hill, grab the tow rope at the bottom, and repeat. Sign up for this ride at stops like The Activity Barn at Brundage and Silver Mountain Resort for an early start to your holiday adventures.
7. Glide across the ice.
Ice skating goes hand in hand with holiday fun. Grab a warm hat and the hand of someone you like, or maybe just trust to help keep you upright, and check out Idaho's indoor and outdoor rinks. There's no shortage of place to skate, so check out this list and hit the ice.
8. Visit a State Park.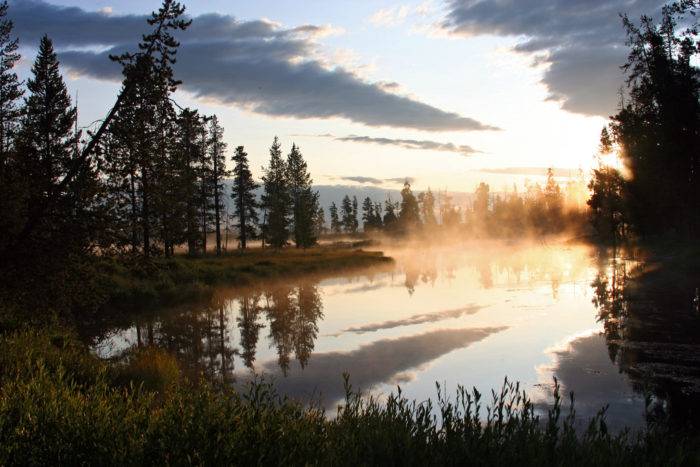 Plan an impromptu road trip and explore Idaho's state parks. From pine trees to towering rock pillars, the Gem State's parks offer plenty of room to run, amazing scenic views, and the quiet calm of a winter day. When the snow starts flying, throw on some snowshoes to take the park experience to a whole new level. #FindYourPark this holiday season.
9. Catch a wildlife show.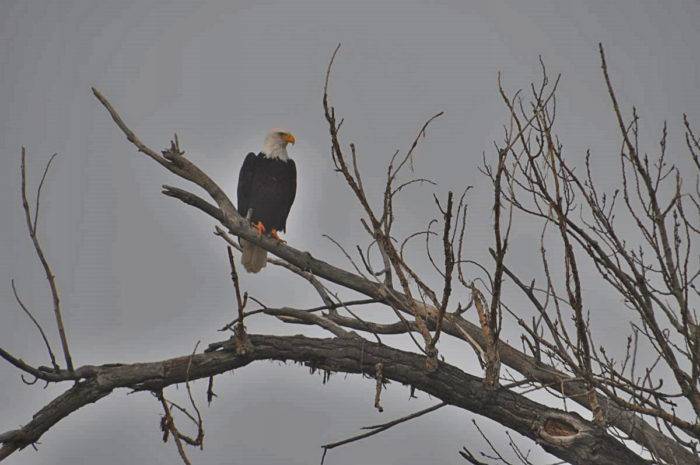 Grab some binoculars and head outdoors to catch a glimpse of the spectacular wildlife that makes its home in Idaho. Right now, eagle watching is in its prime. Take a stroll near the Idaho Shakespeare Festival or on the Boise Greenbelt for a chance to watch these magnificent birds closer to town or check out this list of places to spot these creatures in other parts of the state. Feel free to explore Idaho's numerous wildlife refuges for a chance to spot other awesome animals. You never know what you may find.
10. Hop into hot springs.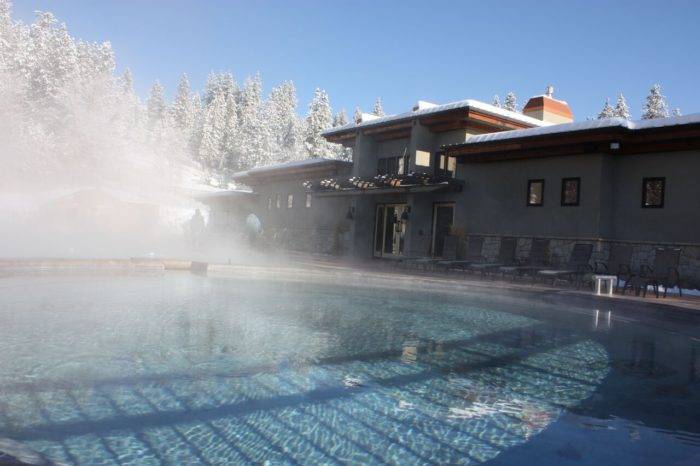 Nothing compliments a cold winter day like a dip in a hot pool. Slide into the relaxing waters at The Springs in Idaho City or Lava Hot Springs in eastern Idaho. If you're looking for an adventure paired with a hot soak, make your way to Kirkham Hot Springs or Goldbug Hot Springs.
Feature Photo Credit: Idaho Parks and Recreation.

Published on November 25, 2015