Wonder
For the Winter
Just because the temperature drops doesn't mean the fun has to end. In fact, some of the most magical things to do in Idaho can only be experienced during the winter months. So pack your sense of wonder and embrace the beauty and joy of spending time together in Idaho this winter.
Watch the Mini Film
Winter Wonder Awaits
Unique winter adventures can be found in every corner of Idaho. Wherever you're coming from, snow-packed fun and bluebird skies will make your getaway a special one.
A Beginner's Guide to Winter Activities in Idaho
Idaho is a winter wonderland overflowing with outdoor activities. Maybe it's your first trip to Idaho or your first foray into Idaho's winter terrain. Either way, this guide is sure to deliver first-rate activities and destinations that shouldn't be missed, no matter how you choose to enjoy winter in Idaho.
Plan Your Next Adventures
Watch the Highlight
Banner Ridge Trails, Idaho City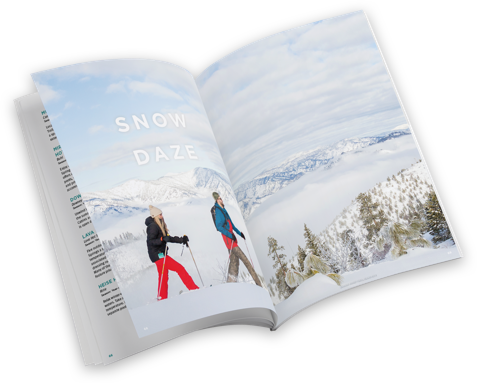 Order or download the Official Idaho Travel Guide and the Idaho Roadsider for more Idaho adventure inspiration.
5 Idaho Mountain Resorts with Something for Both Skiers & Non-Skiers
What makes a well-rounded winter vacation? How about when the itinerary includes a little something for everyone. Whether you're planning a family trip or looking for things to do with friends this winter, Idaho ski areas know how to put smiles on the faces of the skiers, snowboarders, and non‑skiers alike.
Plan Your Next Adventures
Watch the Highlight
Silver Mountain Resort, Kellogg
Explore More

Winter Magic

in Idaho
Unbelievable Idaho Winter Experiences
Picturesque. That's one way to describe the winter landscape in Idaho. From the bubbling riverside hot springs and serene snowshoe trails to the star-filled night sky, unbelievable views are scattered all across the state just waiting for you. Here are just a few amazing Idaho locations to inspire your winter travels.
Plan Your Next Adventures
Watch the Highlight
Bogus Basin Mountain Recreation Area, Boise