Awaken Your Senses in Idaho
Winter flurries don't send Idahoans indoors—instead, you'll find them on scenic snowmobile adventures, sampling some 28,000 vertical feet of skiable terrain, spotting elk from bell-adorned sleighs or cozying up next to a toasty fire. This season, discover why an Idaho vacation is beyond words.
Beyond Known Experiences
Idaho has the winter activities you want and a few winter surprises you probably didn't know you needed. Start planning your winter getaway with these lists of unique activities across Idaho and see where the wonder of winter takes you.
Frequently Asked Questions
How cold is Idaho in winter?
Average daytime high temperatures range from 30° F to 40° F. Temperatures will vary across the state, and overnight lows can dip below zero in areas like Stanley.
Does it snow a lot in Idaho?
Idaho's northern, eastern and central regions typically receive heavy snowfall each winter, while the southern regions are typically mild. On average, Schweitzer (Idaho's largest ski resort) receives 237 inches of annual snowfall, while the city of Boise averages around 20 inches per year.
Does Idaho have long winters?
The cold season in Idaho lasts, on average, from November to March. Many Idaho ski destinations stay open into March for spring skiing, dependent on snow levels.
Can you hike in Idaho in winter?
Yes, you can! Find snowshoe and cross-country ski access at Idaho Parks and Recreation's
17 Park 'N Ski Areas
throughout the state, in addition to the thousands of miles of trails sprinkled across the Gem State.
What's the coldest month of the year in Idaho?
January is often referred to as Idaho's coldest month. Temperatures will vary across the state and range from -2° F as a low to 41° F as a high.
Where in Idaho gets the most snow?
Island Park, located in eastern Idaho, gets the most snow in Idaho, with an annual average of 219 inches of snow.
Start Planning Your Winter Getaway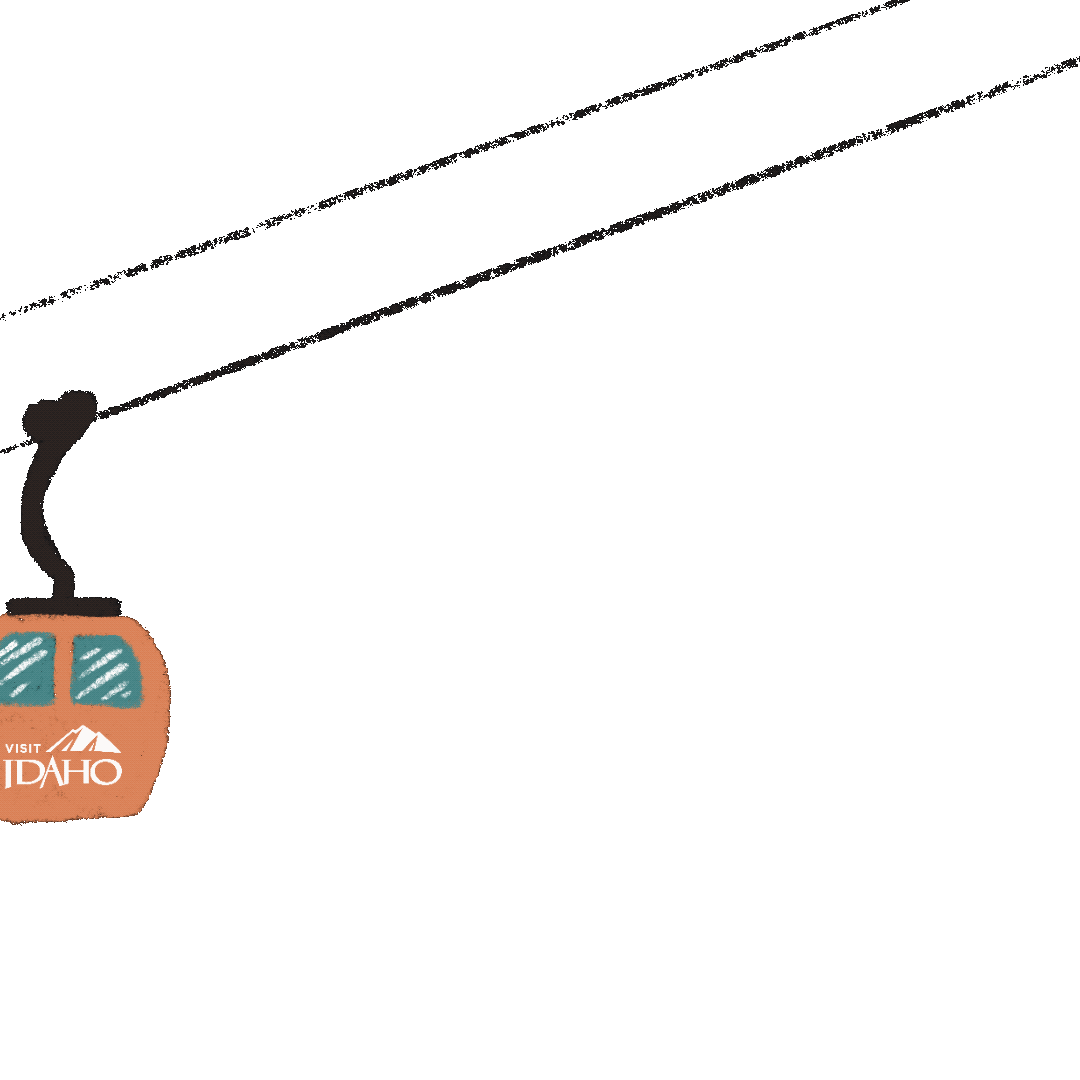 Jazz Up Your
Instagram Stories
Find these stickers when you search
"Visit Idaho Winter"
on Instagram stories, and don't forget to tag
@VisitIdaho!
Be Prepared for the Season
No matter if you're a winter novice or an expert, winter weather can make everyday activities a little trickier. Find your winter essentials checklist and information on slope and trail etiquette.