Seize a Summer


Beyond Words

Select an icon above to explore summer moments that are sure to captivate your senses.
---
Chase sun-soaked days that turn into cool nights as you lean into your sense of adventure this summer in Idaho. Whether your way to unwind sounds like the steady splashing of a jet boat through deep canyons or feels like the breeze on your arms as you hike up a peaceful path into the mountains—make the most of your season with sensational experiences across the Gem State.
Let the melody of Idaho's flowing waters fill your ears as the river splashes across your whitewater raft. Listen to fish surfacing as your line stretches out across the water. Hear the crunch of the trail under your feet urge you forward through rustling trees on your afternoon hike. Close your eyes and embrace the quiet serenity of an Idaho night under the stars surrounded by wide-open spaces and a symphony of nighttime sounds. Discover the sounds of the Gem State on your next getaway. Browse tips and resources below and get ready to plan your next sense-filled Idaho adventure.
Take in the sights of an Idaho summer. Drive along one of the state's 31 scenic byways to check out breathtaking destinations, charming towns and historical sites and spot native wildlife. Visit a few of the Gem State's museums and galleries for an up-close look at artifacts and educational programs that tell the story of Idaho and the people who have shaped it. And at night, don't miss gazing up at the stars because Idaho has some of the best night skies found anywhere on Earth. See for yourself all that Idaho has to offer this season—find inspiration and information below to start planning your vacation.
Take your taste buds on a flavorful adventure this summer in Idaho. Treat yourself to a hoppy flight of craft beer, or savor a crisp sip of local cider after a day of fun. Revisit the nostalgic satisfaction of dipping french fries in fry sauce after a sunny day spent swimming. Opt to dine out for a farm-to-table meal paired with a glass of wine from an award-winning Gem State vineyard. Indulge in the tasty world of cuisine in Idaho. Check out the tips and resources below to kick off your planning for a trip to explore Idaho senses.
Discover Idaho's tactile delights as you explore unforgettable experiences. Feel your heart pumping with excitement as you grip mountain bike handlebars and race down the trail. Take a moment to notice the sand between your toes as you walk out of a cool swimming hole or the goosebumps on your skin after your first jump in. Whether you're embracing the surprisingly chill feeling of handcrafted ice cream melting down your cone or the strategic focus of navigating handholds up a rock climbing route—find your favorite feelings this summer in Idaho. Plan an Idaho sensation-filled trip with the help of the resources provided below.
Welcome the familiar aroma of coffee wafting up from your to-go mug as you embark on an early morning road trip along one of Idaho's 31 scenic byways. Adventure in lush pine forests, deeply breathing in the scent of pine and fresh mountain air. Close your eyes as the warm evening breeze brings a whiff of campfire-cooked s'more or the mouthwatering smell of a craft kitchen preparing a locally sourced meal. This season, stop and savor the sensational moments that an Idaho summer holds. Explore the tips and resources below to begin planning your next trip filled with Idaho senses.
Back to Main
Beyond Known Destinations
---
Unlock new possibilities when you invest time into the incredible towns located around these seven popular Idaho cities.
Begin by choosing a base city, and then uncover how to experience the communities and adventures just a short drive beyond.
Stay Safe This Summer
Beat the heat—and potential hazards—as you enjoy plentiful recreation opportunities throughout Idaho. Fire safety is everyone's responsibility outdoors, so always remember to drown campfires dead out. No matter where you are going or your level of experience, review safety guidelines and tips before you arrive at your destination.
Explore Idaho's State Parks
Idaho's state parks provide a range of scenic spaces for nature lovers, adrenaline seekers and those hoping to unwind. From the pine-filled peninsula of Ponderosa State Park to the sparkling turquoise waters of Bear Lake and every park in between, there is no shortage of natural beauty to soak up. Pack your bag, grab your sunscreen and get ready for an incredible Idaho summer.
Click and drag your mouse across the map to explore the state parks.
Pinch to zoom in on and explore the state parks map.
Get a Taste of Summer Activities
Whether you are hoping to set out hiking near a striking mountain range, unwind on a long weekend getaway or ride the river rapids—there are adventures to celebrate summer in Idaho.
Discover travel resources, tips and itineraries to add to your travel plans.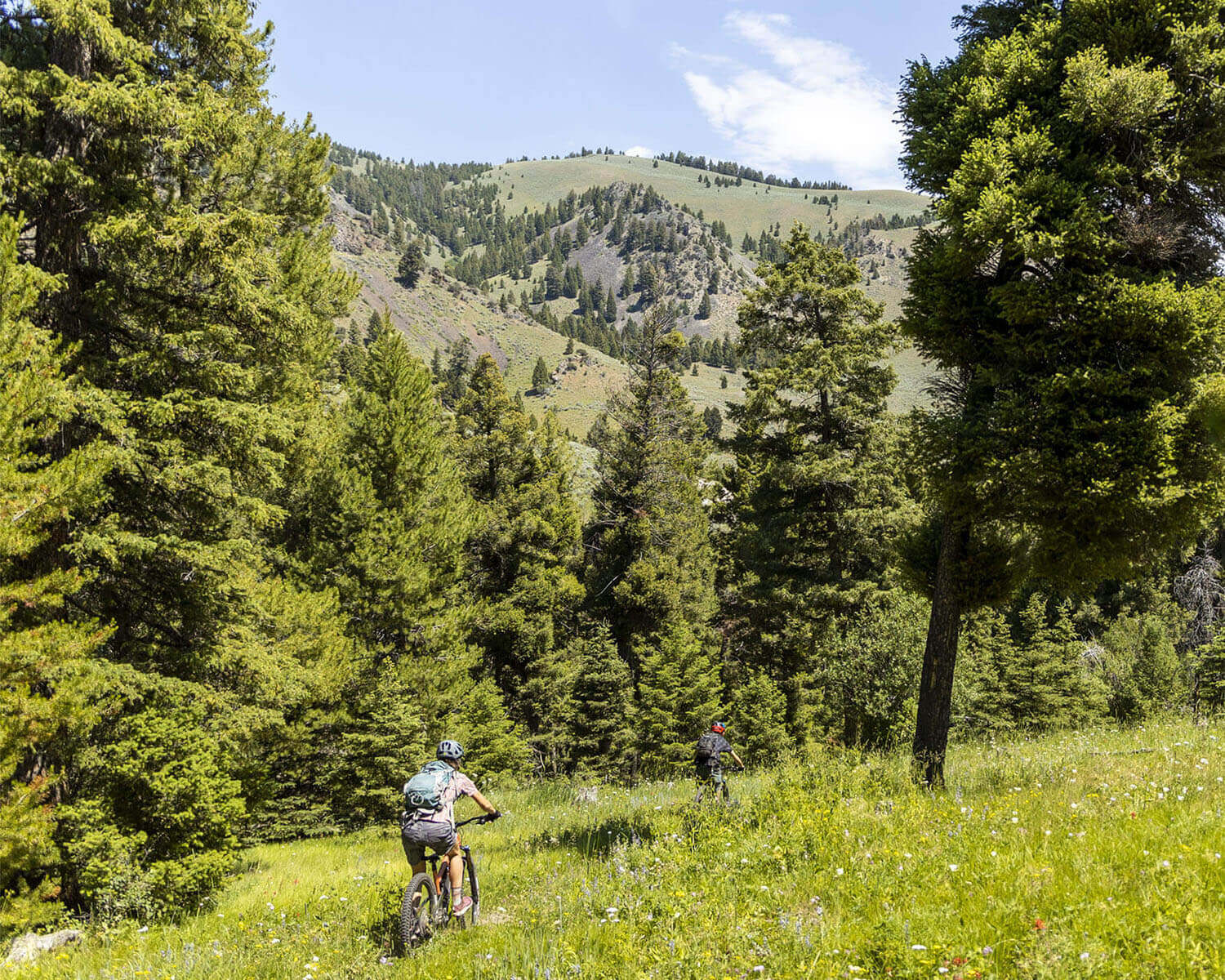 Kick Off Your Adventure
---
Find Your Route
Look into nonstop flights to Boise and discover how you can make the most out of an arrival in Idaho's capital city.
Book Your Stay
Browse hotels, specialty accommodations and vacation rentals to find your ideal stay.
Browse Maps and Other Travel Resources
Before you hit the road, check out our free and downloadable Idaho maps, brochures and travel guide.
Join the Conversation
Check out these featured social videos for more travel inspiration, and share your adventure online with #VisitIdaho. Your photo or Reel could be selected to highlight!